Blockchain Allows Macau and Guangdong Residents in China to Travel Despite Coronavirus Restrictions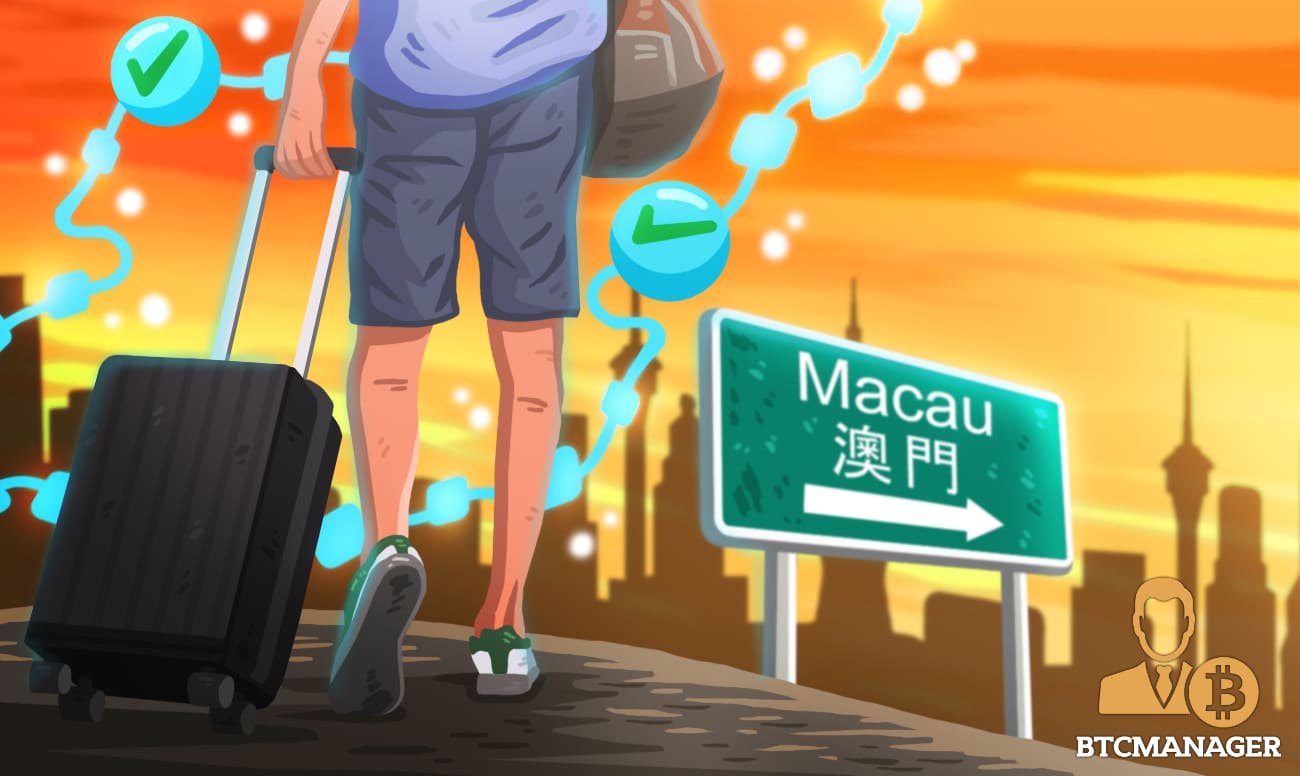 A blockchain-based QR health code system mutually recognized by Macau and China's southern Guangdong province authorities allows over 17 million people to travel in and out of the two regions despite the travel standstill caused by coronavirus pandemic, The South China Morning Post reported on Oct 22.
Blockchain to the Rescue for Macau and Guangdong Residents
Efficient and accurate, the solution is based on an open-source blockchain platform developed by FISCO BCOS and WeBank. 
Through the blockchain, there is a guarantee of data privacy and immutability, providing a means through which the two territories can mutually and legally validate data of travelers without impeding their privacy.
The QR Health Code system encrypts personal data including coronavirus test results and immutably stores them on the enterprise-grade blockchain through which authorized organizations are granted access. 
As such, health officials can access the original records from the local authority's data center without infringing on anyone's rights.
This way, there is an efficient means of confirming whether the said traveler is healthy and if he/she has been in contact with COVID-19 victims without the verifying organization unveiling unrelated personal details of the traveler.
Macau residents now need not be quarantined for two weeks when entering China as local regulations require. Similarly, travelers from Guangdong province and other areas in China can travel to Macau without being isolated as long as they approve Guangdong province officials to access their data.
Gao Chengshi, a crypto expert and member of the Blockchain Committee of the China Computer Federation, said the technology is simple and can be introduced to other countries as long as they are willing to share information. 
Blockchain Solutions for Managing Coronavirus 
As BTCManager previously reported, the disruption caused by the Coronavirus pandemic is forcing companies to innovate. Angel Kids Pediatrics, the largest pediatric healthcare provider in Florida, is now using Team.Care Network by Solve.Care for well-being reporting and management of COVID-19. 
Its medical director, Dr. Ashraf Affan, said one of the best ways of containing the pandemic was through timely sharing of knowledge and information. 
Jeju Island in Korea has also partnered with ICON, a blockchain platform, in a deal that will see the crypto-friendly island use the network's Decentralized Identity (DID) for building a secure and private COVID-19 tracing application.