Blockchain Smartphone Finney Set for Launch in November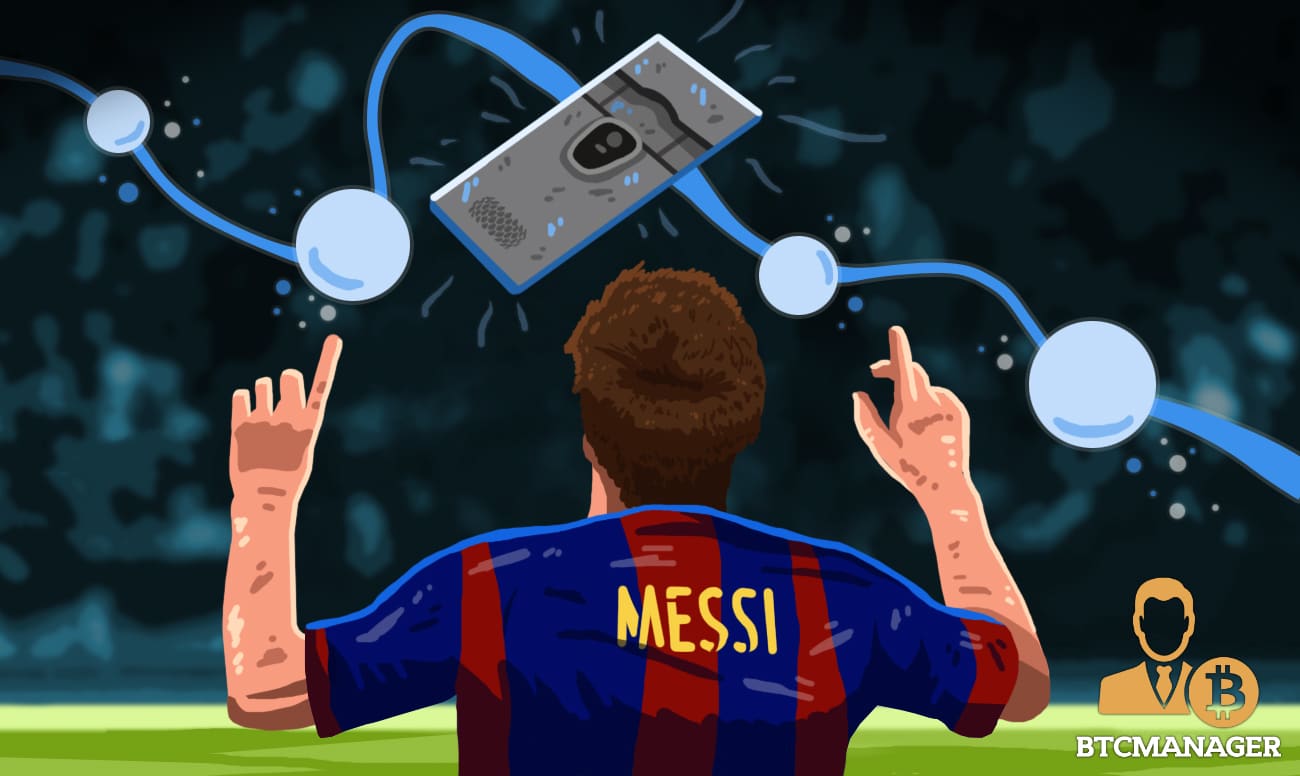 On October 30, 2018, Switzerland-based phone maker Sirin Labs announced the launch dates of their much talked about blockchain smartphone dubbed Finney, which is to be backed by the legendary Argentine football star Lionel Messi.
Unleashing the Power of Blockchain
The Finney phone is being promoted as the world's first blockchain smartphone. The Barcelona football star Messi has consented to be the brand Ambassador after reportedly being convinced of the power of blockchain technology, and its place in the smartphone sector.
The Finney phone is slated to launch on November 29, 2018, in Barcelona, alongside the lauded sponsorship with the Argentine football star.
The new phone has been named after a cryptocurrency pioneer Hal Finney, and also outlines Sirin Labs team's belief in blockchain technology. However, the revolutionary phone comes with a price tag of around $1,000 which puts it on par with the top of the range models from Samsung and Apple.
Despite this, the company claims that initial response from people has been good, with pre-orders for more than 25,000 units according to Sirin Labs Chief Marketing Officer and spokesman Nimrod May.
What makes the smartphone special is the inbuilt cold cryptocurrency wallet that would allow users to store digital assets offline. May said:
"We want this phone to make all the benefits of blockchain technology available to as big an audience as possible, while making cryptocurrency accessible to the mainstream."
Will Blockchain Smartphones Set a New Trend?
Earlier market reports indicate the Finney phone is not an isolated breakthrough in the use of blockchain technology. Recently, the Taiwanese phone maker HTC announced the launch of its blockchain-based phone dubbed "Exodus" whereby people would only be able to purchase the phone using cryptocurrencies. HTC claims that the phone will "decentralize the internet and reshape it for the modern user." It is actively working with the popular blockchain-based virtual game CryptoKitties, and is planning to launch a crypto gaming app on that will first be available on Exodus.
Meanwhile, Chinese telecommunications giant and the world's third-biggest handset maker Huawei Technologies Ltd. has plans to launch a blockchain -based smartphone. It is already holding talks with Sirin Jabs to license the operating system called SIRIN OS and run blockchain applications parallel to the Android system.
Another initiative is the proposed launch of "Motif" a blockchain-based smartphone intended for the U.S. market. This is an initiative from Blacture, a platform launched and promoted by musician and humanitarian, Pras Michel. Motif will leverage the Zippie OS, developed by blockchain and mobile tech company Zippie.
Exciting times are ahead. If the emerging path in mobile phone technology gets a facelift via blockchain technology, we may soon see blockchain-based smartphones competing with and replacing the current giants.
Can blockchain technology transform the smartphone sector? Let us know your thoughts in the comments section.