BlockFi prepares for potential bankruptcy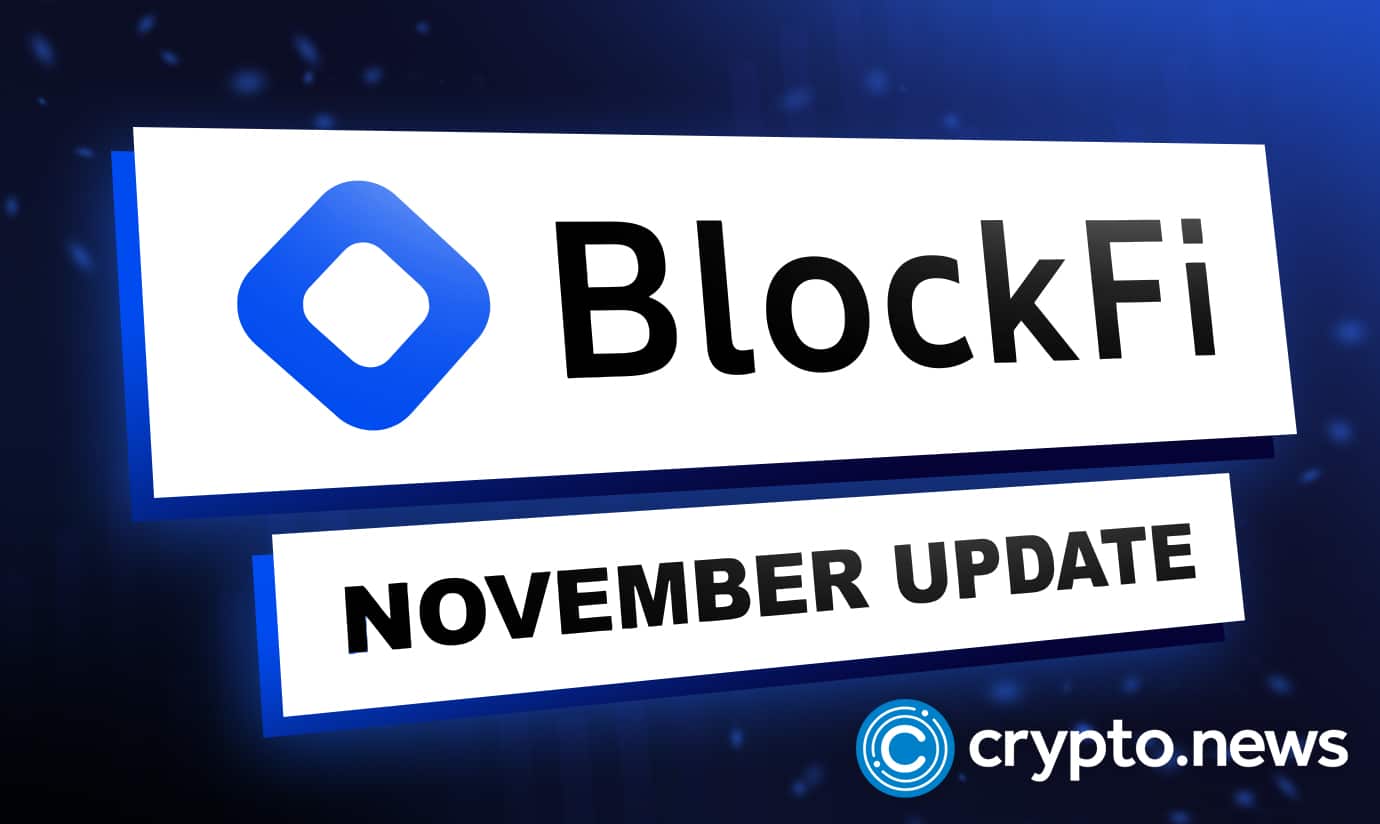 New Jersey-based crypto lender, BlockFi, is preparing for potential bankruptcy filing after voting withdrawals of customer deposits and acknowledging it has essential exposure to FTX. Currently, the organization is planning to release some of its workers.
Crypto lender to surge below
Recent reports suggest that less than a week after BlockFi suspends withdrawals for thousands of its customers, the downtrodden crypto lender is now getting ready for possible future bankruptcy due to the decline of the crypto exchange FTX.
BlockFi is the latest in a series of organizations entangled in a financial web with the now-defunct FTX. According to sources familiar with the matter, BlockFi is also starting to plan layoffs and is considering filing for Chapter 11 bankruptcy.
In the latest tweet by the Twitter mogul, Crypto Tea said that the Security and Exchange Commission charged BlockFi $100 million. She added that BlockFi runs low on cash, and FTX bails them out and steals the rest of BlockFi users' money.
"The SEC charged BlockFi $100 million BlockFi runs low on cash, and FTX bails them out FTX steals the rest of BlockFi user's money."
Blockfi halts customer deposits
The crypto lender halted customer deposit withdrawals and admitted to having "significant exposure" to the bankrupt exchange FTX. Given the uncertainty surrounding FTX, the company stated that it could not conduct business as usual.
COO and founder Flori Marquez tweeted the previous week that all the company's products are fully operational. The COO considers BlockFi as an independent corporate entity, as it has a $400 million line of credit from FTX.US and not FTX.com. It will remain a separate entity until at least July 2023. She added on processing the client's withdrawals.
"All BlockFi products are fully operational. BlockFi is an independent business entity. We have a $400MM line of credit from FTX.US (not FTX.com) and will remain independent until at least July 2023. We are processing all client withdrawals."
BlockFi, established in 2017 by Zac Prince and Flori Marquez, provides cryptocurrency-focused financial products such as zero-fee trading and interest-bearing accounts. The company launched lending in January 2018 and offers the opportunity to obtain USD loans by leveraging Bitcoin and Ether.
The organization operates in 44 states and is backed by major investors such as Galaxy Digital Ventures LLC, ConsenSys Ventures, and SoFi. Moreover, it is a non-bank secured lender that provides USD loans to crypto-asset owners who collateralize the loan with their crypto-assets. Their products add liquidity to the blockchain asset sector and cater to the needs of both individuals and institutions that own blockchain assets.