Manchester United taps Tezos for NFT and Web3 community launch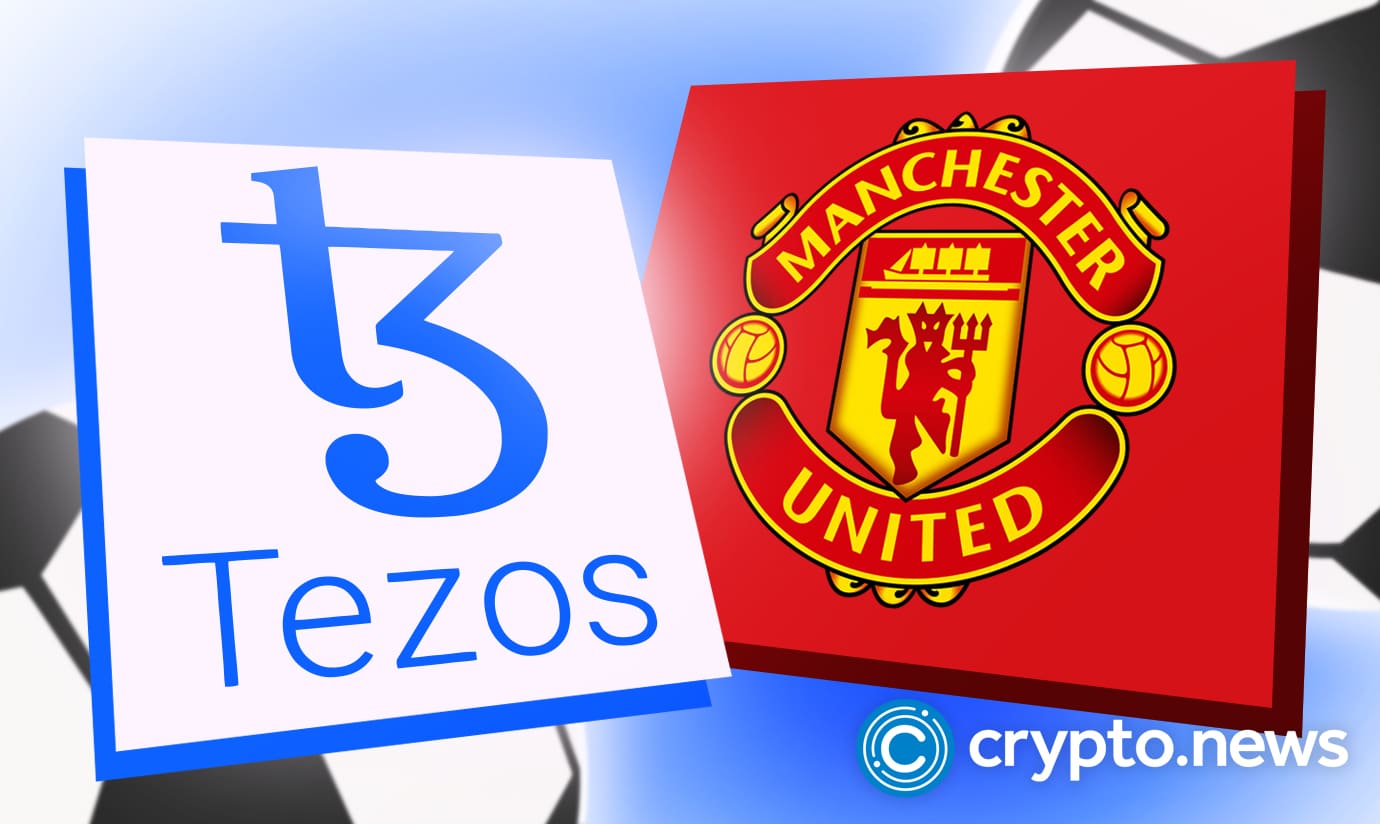 Manchester United football club has joined forces with Tezos blockchain to launch its first official digital collectibles and Web3 community. The project is aimed at uniting, educating, and rewarding Manchester United fans across the globe via digital and real-world experiences, according to a press release on November 14, 2022.
Manchester United to gift fans free NFTs
Manchester United, one of the most successful football clubs in the world, has joined forces with the energy-efficient Tezos blockchain to launch its first official digital collectibles and metaverse designed to educate, reward and further unite its fans from across the world. 
Per a press release by the club, as part of its new metaverse push, Manchester United will release several easy-to-follow tutorials on its official channels featuring both the men's and women's teams. The club expects these educational materials to help its fans to gain a better understanding of Web3 and how NFTs can benefit them.
Phil Lynch, Manchester United's CO of Digital Products and Experiences said:
"Much like the football traditions of old, such as collecting match programs, club badges and sticker books, fans will soon have the additional option to collect this new type of digital memorabilia. The first digital collectible is being gifted to fans by a Tezos Foundation. We will join fans on their journey into this new world, with the club providing education and guidance along the way."
Rewarding loyalty with digital collectibles
The club says the free NFT will enable the fans to own a coveted piece of its history and unlock access to future gifted and purchasable digital collectibles in its Web3 journey. Manchester United fans will also be able to experience the club's new metaverse via its Discord channel.
Through the club's Discord channel, collectors will be able to share ideas on future NFT campaigns and more.
Going forward, the team plans to launch more NFTs on the Tezos-based digital collectibles platform. The unique NFTs will be inspired by the club's rich history and will unlock fan experiences for collectors. The first set of these NFTs will be priced at GBP 30, with 20 percent of proceeds going to the Manchester United Foundation.
In related Manchester United news, club legend and six-time Ballon d'Or winner Christiano Ronaldo is set to be fined GBP 1 million as part of the punishment for his highly controversial interview with Piers Morgan.
As the Qatar 2022 FIFA World Cup draws near, a good number of Web3 projects have rolled out innovative football-themed NFT campaigns to bring more excitement to the Mundial.