Kora Receives Funding from Tezos, Adopts the Energy-Efficient Blockchain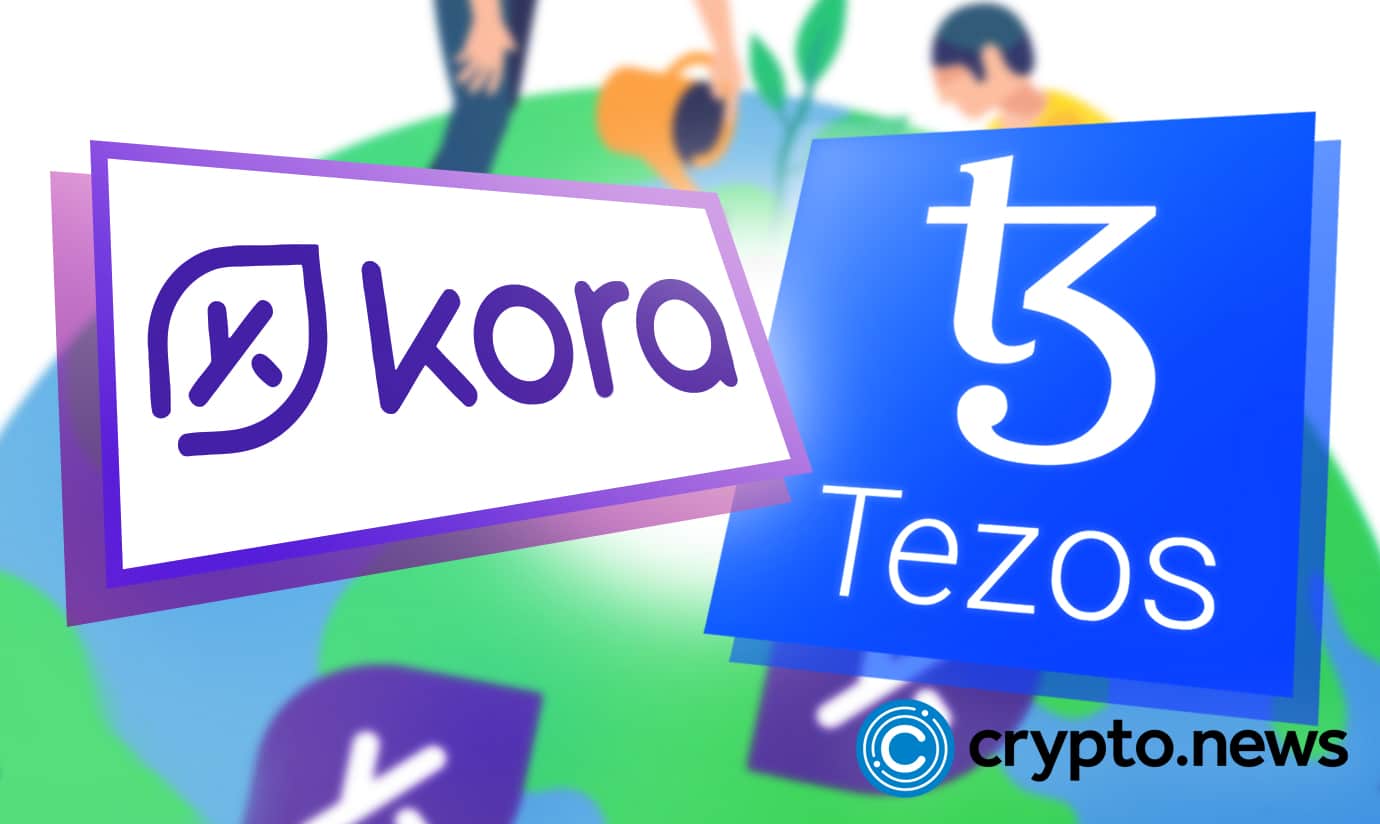 Kora has announced that it has received an undisclosed amount from the Tezos Foundation. It has also adopted the energy-efficient Tezos (XTZ) blockchain to power its app carbon footprint app, according to a press release on October 18, 2022.
Kora Tackling Climate Change with Tezos
According to research findings by the National Oceanic and Atmospheric Administration (NOAA) the combined temperature of the lands and oceans of the Earth has increased at an average rate of 0.14 degrees Fahrenheit per decade since 1880 and the average rate of increase since 1981 has more than doubled.
With China, the world's number one greenhouse gases polluter currently emitting more than 10,065 million tons of carbon dioxide (CO2) gas annually, followed by the United States (5,416million tons) and India (2,654 million tons), researchers have made it clear that our planet will continue to heat up if we fail to change some of our processes.
Now, the Kora blockchain project has taken it upon itself to tackle the climate change and global warming menace by incentivizing the masses to imbibe in 'green' practices.
Per a press release by the team, Kora, a platform that pays users with koras when they undertake carbon-negative activities, has received a strategic investment from the Tezos Foundation and the project is adopting Tezos as its blockchain network of choice.
A Formidable Alliance
The Kora app rewards climate-positive actions such as renewable energy usage, biking, taking public transportation, and more. The project also helps companies and organizations track and reduce their carbon footprint.
Gilad Regev, Kora CEO and Co-Founder said:
"Kora is becoming the most accurate real-time platform for measuring and validating behavior change. Ensuring hat our users' data and payment information is safe and secure has been a critical milestone in developing our platform. Furthermore, the low-carbon Tezos blockchain enables secure validation of climate action. As a pioneer of the Proof-of-Stake blockchain revolution, and with one of the lowest carbon footprints in the industry with an annual footprint equal to that of 17 persons, Tezos was the obvious blockchain choice for Kora."
Founded in 2014 by husband and wife Arthur Breitman and Kathleen Breitman, alongside a group of developers, Tezos is an open-source, highly scalable, and energy-efficient blockchain network for the development of decentralized applications (dApps).
While recent research reports have revealed that Bitcoin mining operations account for just 0.1 percent of the world's carbon footprint, critics still see nothing good in proof-of-work (PoW) mining activities.
As such, projects like Tezos, Avalanche, and other energy-efficient blockchains have continued to attract climate change-conscious businesses and builders around the globe. 
Last March, Papa Johns, a top American pizza restaurant, adopted Tezos for its NFT giveaway campaign.
More recently, Cambridge University's Cambridge Centre for Carbon Credits (4C), which is focused on creating a decentralized marketplace that enables buyers of carbon credits to directly fund trusted nature-based projects, revealed plans to launch its carbon credits marketplace on Tezos.
At the time of writing, Tezos' native XTZ token is trading at around $1.377, with a market cap of $1.25 billion.