Top Promising FIFA World Cup-Themed NFT Campaigns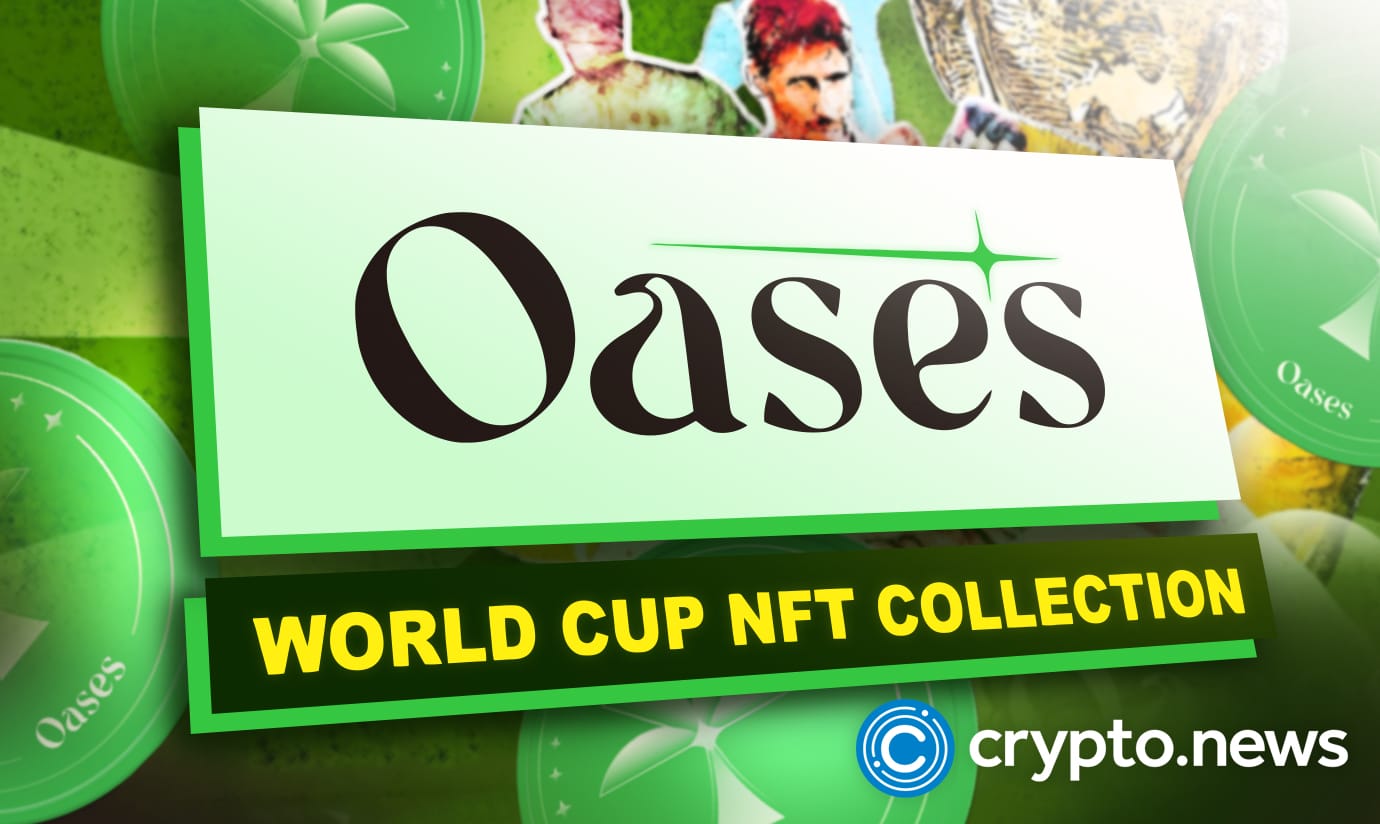 With the latest edition of the FIFA World Cup 2022 already upon us, many crypto projects are launching World-cup themed events to give fans the opportunity to enjoy the best of both worlds.
The Qatar 2022 FIFA World Cup
The FIFA World Cup is the most prestigious and highly anticipated tournament in football and possibly the world of sports. Thirty-two teams get to play in the competition, each one representing their nation, comprising the countries' best footballers.
Qatar plays host to the 22nd edition of the tournament. As always, the Mundial will feature many big names in world football and leading brands as sponsors, seizing the opportunity to showcase their products to billions of people globally.
To add even more excitement to the upcoming Qatar 2022 FIFA World Cup, a good number of Web3 projects are rolling out unique football-themed campaigns designed to enable participants to earn juicy crypto prizes via airdrops, quizzes, and more
The paths of blockchain technology and football have coincided more than a few times. We've had national teams issue tokens to their fans, there's been a good number of World Cup-themed NFT campaigns in the past months, and we've seen top brands in crypto, like Binance, sign strategic agreements with significant football stakeholders. The World Cup can certainly be a way for people to earn exciting crypto rewards while enjoying the popular game and for crypto projects to push the drive for global adoption.
These are some of the most exciting World Cup-themed events organized by blockchain projects.
Visa, CryptoCom to Launch New FIFA World Cup NFT Collection
The first and probably one of the most significant sponsorships between FIFA and a cryptocurrency project was announced at the end of March 2022. FIFA confirmed Crypto.com as a headline sponsor that will help drive substantial awareness around cryptocurrencies and investment in digital assets.
Then on November 2, 2022, Visa, in collaboration with Crypto.com, announced the launch of a new non-fungible token (NFT) solution dubbed "Visa Masters of Movement," designed to engage football fans in the FIFA World Cup Qatar 2022.
The Visa Masters of Movement features unique digital artworks, avatars, and other collectibles curated from FIFA World Cup and FIFA Women's World Cup competitions.
The NFTs are inspired by iconic goals scored by five famous football stars, Jared Borgetti, Tim Cahill, Carli Lloyd, Michael Owen, and Maxi Rodriguez. The partnership allows fans to create their own special NFTs inspired by their favorite football moments, which will be minted on Crypto.com. In addition, eligible creators will also have the opportunity to choose their favorite color scheme based on their preferred national colors.
Interested fans who wish to participate in the auction can start bidding till November 8. However, the collection will officially debut this month at the upcoming FIFA Fan Festival in Doha, Qatar, from November 19 to December 18, 2022.
Algorand to Develop FIFA NFT Strategy
A few months after announcing the partnership between FIFA and Crypto.com, football's governing body collaborated with blockchain protocol, Algorand.
According to the official statement, Algorand will help FIFA develop its digital strategy. The partnership will include official blockchain-supported wallet solutions, and the FIFA + app will feature an array of World Cup-related NFT collections.
The NFTs will feature collections of classic clips from the history of the World Cup. It will include clips from the most incredible goals and saves to some of the most iconic celebrations in the tournament.
Poloniex FIFA World Cup Carnival
On November 3, 2022, crypto exchange platform Poloniex launched a World Cup-themed event dubbed the Poloniex FIFA World Cup Carnival. The event was motivated by the earlier listing of fan tokens on the exchange, and users can trade fan tokens for a chance to win USD 100,00.
According to Poloniex, for every 100 USDT worth of spot trading volume in a specific Fan Token, users will receive a badge of the corresponding Fan Token; for every 200 USDT worth of combined trading volume in FOOTBALL perpetual futures contracts and CHZ contracts, they will receive a random Fan Token Badge.
Oases World Cup NFT Sale Campaign
Arguably one of the most exciting NFT campaigns concerning football's premier tournament, the Oases World Cup NFT sale campaign, will allow fans to win World Cup NFTs and 100 ETH in rewards. In addition, participants can claim airdrops and earn rewards based on match results in the tournament.
The Oases NFT campaign held via the platform's innovative NFT launchpad dubbed Seedpad will display a collection of 1,984 NFTs inspired by the 32 teams playing in the competition. These NFTs are classified into five categories, namely,  64 SSR-class NFTs, 128 SR-class NFTs, 256 R-class NFTs, 512 A-class NFTs, and 1,024 B-class NFTs, at the rate of 0.005 ETH per ticket.
According to Oases, the price per ticket for the NFTs stands at 0.005ETH, and all holders of the Oases World Cup collection will share generous rewards based on the final results of the FIFA World Cup.
The campaign is billed from November 7, 2022, to December 20, 2022, with the NFT draw scheduled to hold on November 21, at precisely 00:00 UTC and participants will be able to claim their NFTs via their profile pages. The campaign will come with a prize pool of up to 100 ETH for NFT holders. After the sale, Half of the royalties from the World Cup NFT collection, that is, 1.25%, will be shared amongst all participants.
Before the sale opens, the decentralized NFT platform will organize a referral program where community members can share 2 ETH airdrops by simply tagging their friends and retweeting the official Twitter post.
What's more, Oases has hinted that every collector of the champion team SSR NFT will get an autographed jersey of Colombian football legend, James Rodriguez, while holders of the champion team SR NFT will each receive an autographed photo of James Rodriguez.
Oases said:
"To receive your gifts, please submit the recipient's information together with your wallet address to Oases community managers within 10 working days after the event ends."