Blockstarter Seeks to Automatize the Entire ICO Process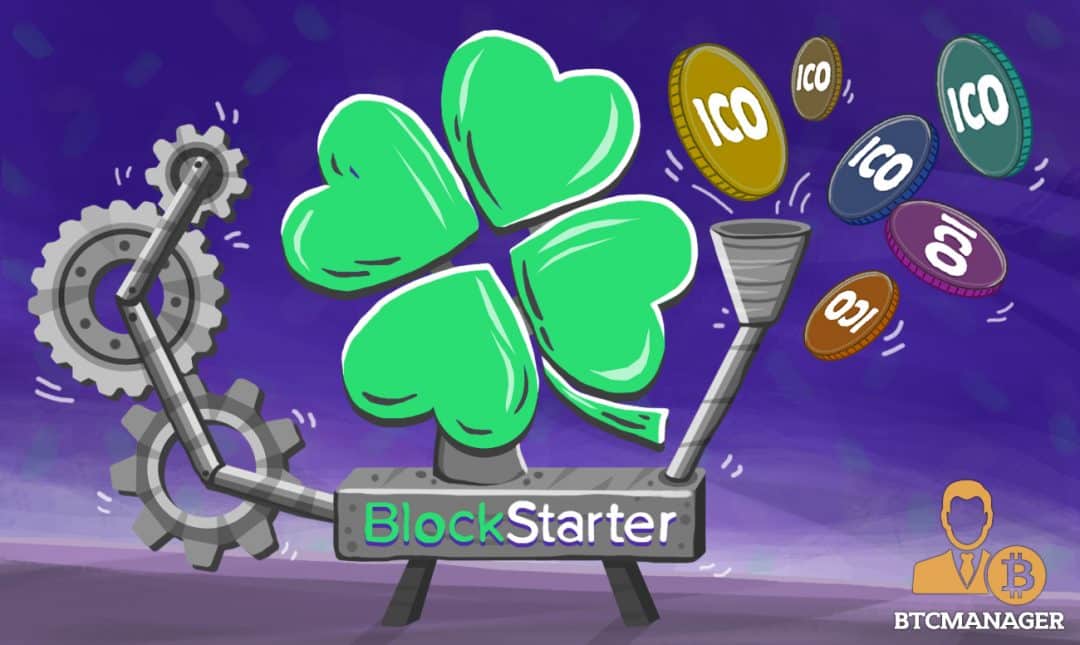 During 2017, Ethereum has made a quantum leap from nearly $10 at the start of the year to almost $400 this summer, while some exchanges even offered it at higher prices.
Certain experts suggest that events like the creation of Enterprise Ethereum Alliance, which is an umbrella for JPMorgan-level banks and Microsoft-level corporations; adoption of Ethereum-based technologies in countries like China and South Korea; and, most importantly, the glut of ICO's that erupted this year have caused the world's second capitalized cryptocurrency to skyrocket.
Most projects and companies, both bred within the crypto-community or joining the hype in recent years, use Ethereum as the basic technology underlying either their services or their contribution campaigns, also referred to as token sales, crowd sales, and, primarily, initial coin offerings.
With hundreds of such campaigns launching every month, it does not seem likely that Ethereum would yield the palm to its less promoted competitors like Waves, NEO or BitShares. While both of those solutions are highly estimated by cryptocurrency professionals, most up-and-coming companies apparently see them unfit for their needs.
Ethereum-based ERC20 tokens are widely supported by lots of exchanges and wallets, which further promotes it as the technology of choice for projects who seek to issue native tokens for their respective platforms.
This, however, brought up a different problem, which generally consists in the fact that most new startups have only a vague idea of how to hold an ICO. They either have to hire professionals who do all the work on their behalf, or try to do everything themselves.
Both those solutions have their pros and cons. A team of professionals will surely do their job properly, but it would come at a price. When a team attempts to develop the entire ICO process on their own, they still have to hire experts as in most cases they don't have sufficient expertise, and the risk of something going wrong gets higher.
That is why Blockstarter, an international company, proceeded with what it calls Blockstarter Engine. Essentially, it is a platform for Ethereum-based token sales with a understandable interface allowing anyone to arrange the entire campaign.
"Lots of people in business love the very concept of blockchain, its transparency and security. Still, while they're well aware of its ideology, they don't have sufficient grasp of its technological aspects. With Blockstarter Engine, they would easily list a campaign, create a wallet, generate smart contracts, issue tokens, reach out to their potential contributors, in a word, they'll be able to create a working ICO campaign with only a few clicks," says Alex Siman, Blockstarter co-founder.
The project's official announcement at Bitcointalk goes even further in describing the future capabilities of the solution:
"What's Blockstarter? In a nutshell, it is a "swiss knife" solution for ICO campaigns that we're currently developing. Once released, Blockstarter will help you carry out a crowdsale campaign from A to Z: create smart contracts, generate an ERC20-compatible token, engage with investors and bounty hunters, raise funds and even find professional team members for your project. All this with zero actual coding: our advanced UI will allow any entrepreneur with a basic grasp of modern technology to launch a crowdsale."
The solution is currently being tested, which involves real-life applications and actual customers.
Even though it's a long way until the project actually gets fully finished, it may become the long-awaited whiff of a fresh air for the industry where crowdsourcing campaigns have entered the tulipmania phase.
Disclaimer: This is paid content. BTCManager does not endorse any content or product on this page. While we aim at providing you all important information that we could obtain, readers should do their own research before taking any actions related to the company and carry full responsibility for their decisions, nor this article can be considered as investment advice. BTCManager and its employes are not responsible, directly or indirectly, for any damage or loss caused or alleged to be caused by or in connection with the use of or reliance on any content, goods or services mentioned in the press release.