Blockstream Launches Beta Version of its Lightning Network-Powered Satellite API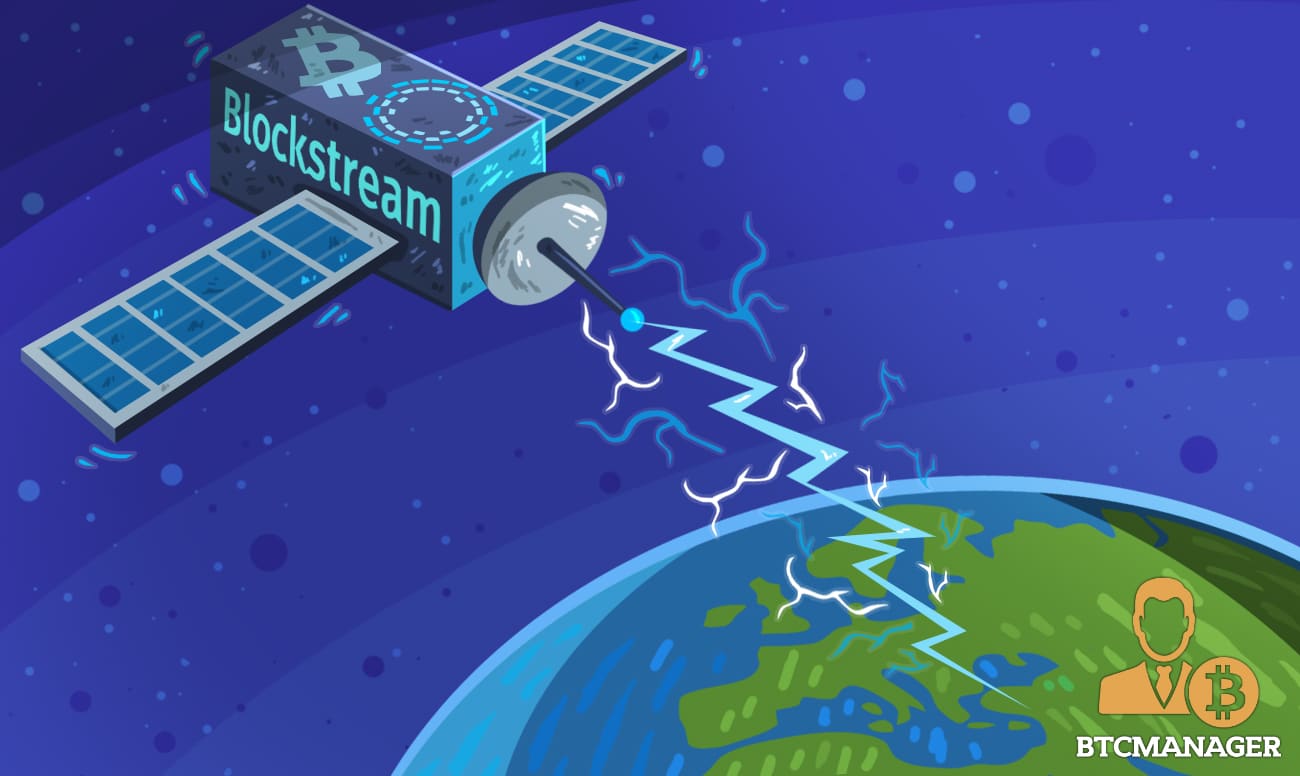 Blockstream, a distributed ledger technology (DLT) company headquartered in Canada, has announced the launch of its Lightning-powered Satellite API Beta Beta, which is aimed at making it possible for anyone across the world to broadcast data via its satellite network in real-time, according to a press release on January 16, 2019.
Blockstream Making Space Messaging Easier
As stated in the press release, the Blockstream Satellite API Beta is now live on the Lightning testnet, allowing everyone from around the world to broadcast data free of charge and would migrate to mainnet after successful testing and users would be required to pay for their broadcasts.
Reportedly, Blockstream has made it clear that its Satellite API is "data agnostic," providing developers with a user-friendly "RESTful" API that supports a vast array message formats including broadcasting secure messaging, global podcasts and others.
Interestingly, Blockstream says non-developers are not left out of the equation, as they can also get their simple messages broadcasted on the Satellite API by submitting it through an easy-to-use portal on its website and it also supports Lightning payments.
How it Works, Privacy Features
Blockstream claims a vast majority of the world's population can receive messages broadcasted via its Bitcoin-powered Satellite API, provided they have a TV satellite dish, a computer and a few other low-cost pieces of equipment.
"Broadcasts can be received globally with a line of sight to one of our four geosynchronous satellites, entirely free of charge," Blockstream declared.
Blockstream says the fee to broadcast data is variable. Just like sending cryptocurrency, broadcasts are prioritized by the amount the sender pays per byte.
In essence, messages with higher fees get sent much faster than those with lesser fees.
However, Blockstream has hinted that "the maximum message size is limited to ensure that a message can be submitted within ten seconds if it is sent with the highest bid per byte."
While the Blockstream Satellite comes with several intricate privacy features including encryption, out-of-band data sending, and Lightning payments, the firm has stated explicitly that developers using the system must endeavor to take care of their encryption, fragmentation, and reassembly of large messages to suit the requirement of each application.
The Blockstream Satellite API solution "provides only the low-friction transmission of data via the Blockstream Satellite network," it added.
Since launching its satellite in August 2015, Blockstream has been creating highly functional solutions aimed at increasing bitcoin adoption.
In November 2018, BTCManager informed that Blockstream had launched the full node for Liquid Bitcoin, allowing users to self-validate the chain.