BMW Set to Leverage Blockchain Technology Solution for Supply Chain Management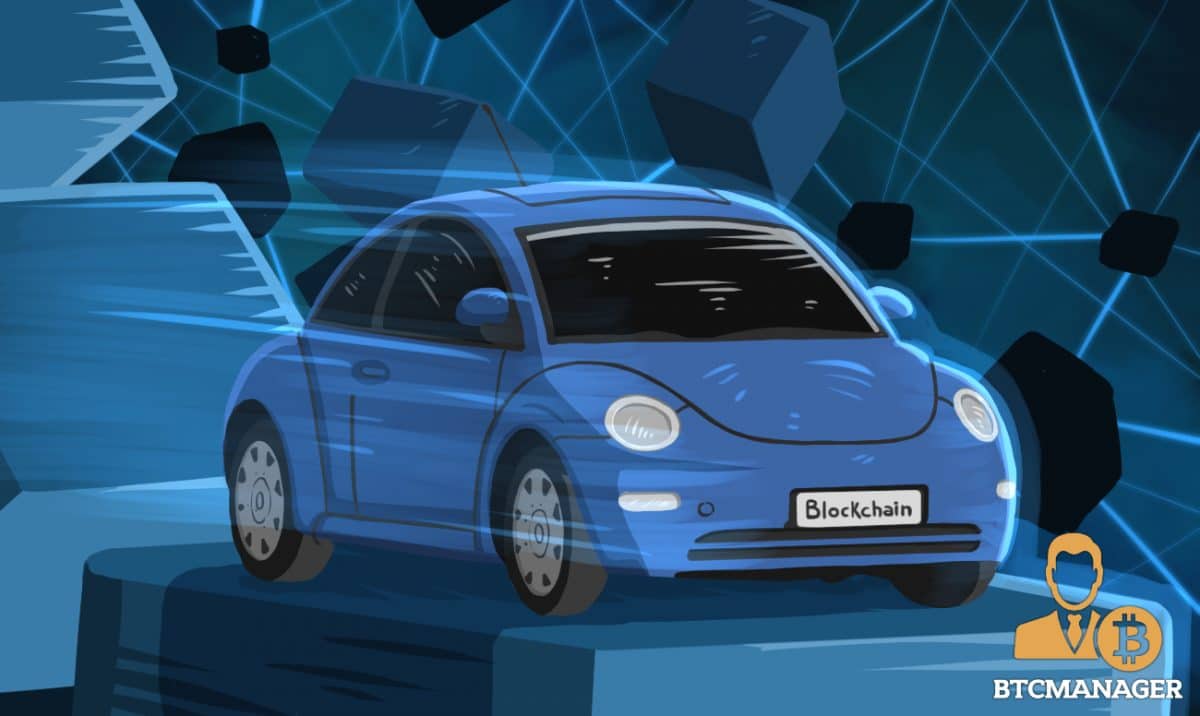 Major car manufacturer BMW has announced the planned roll-out of its blockchain-powered Supply Chain Management (SCM) solution. For starters, the German automobile heavyweight will leverage the solution with 10 of its suppliers beginning in 2020.
BMW to Adopt Blockchain for SCM and Traceability
BMW Group, the parent company of BMW announced the news of the supply chain solution roll-out via a press release issued on Tuesday (March 31, 2020). According to the press statement, the German automobile behemoth will launch its blockchain-based solution dubbed "PartChain" with 10 of its suppliers in 2020.
The group initially tested a beta version of the solution aimed at optimizing the traceability of automobile parts and essential raw material relevant to complex international supply chains.
Since its test days in 2019, the PartChain project has grown to include an industry-wide solution for secure data sharing by leveraging both blockchain and cloud technologies, per the announcement.
Andreas Wendt, a member of BMW AG's Board of Management which is a subsidiary tasked with managing the Group's purchasing and supplier networks, pointed out that 10 major suppliers have been chosen for the roll-out in 2020 with more suppliers to be added in coming years.
Regarding the blockchain solution itself, Wendt remarked:
"PartChain enables tamper-proof and consistently verifiable collection and transaction of data in our supply chain. This move is designed to take the digitalization of purchasing at the BMW Group to the next level. Our vision is to create an open platform that will allow data within supply chains to be exchanged and shared safely and anonymized across the industry."
According to the press statement, PartChain leverages Cloud technologies from Amazon Web Services and Microsoft Azure as well as DLT to ensure the tracking of components between members of the supply chain. The solution also provides a minimal risk of data manipulation.
Blockchain Utilization in the Automobile Industry
In 2018, the BMW Group co-founded the Mobility Open Blockchain Initiative (MOBI) alongside other major car manufacturers such as IBM and Ford, to explore the power of blockchain to consolidating industry efforts geared towards solving supply chain issues. Wendt also expressed the groups intent to share the PartChain solution with members of the MOBI initiative.
Similarly, automobile giant Mercedes-Benz announced the launch of its pilot test back in February 2020. As reported by BTCManager, the company aimed at leveraging blockchain technology to track CO2 emissions across its cobalt supply chain.
Also, HashCash Consultant revealed a partnership with a consortium of car manufacturers back in November 2019. The partnership reportedly aimed at building a DLT-based platform designed to track minerals needed for battery construction.