BOA Tech Chief Says Blockchain Technology May Amount to Nothing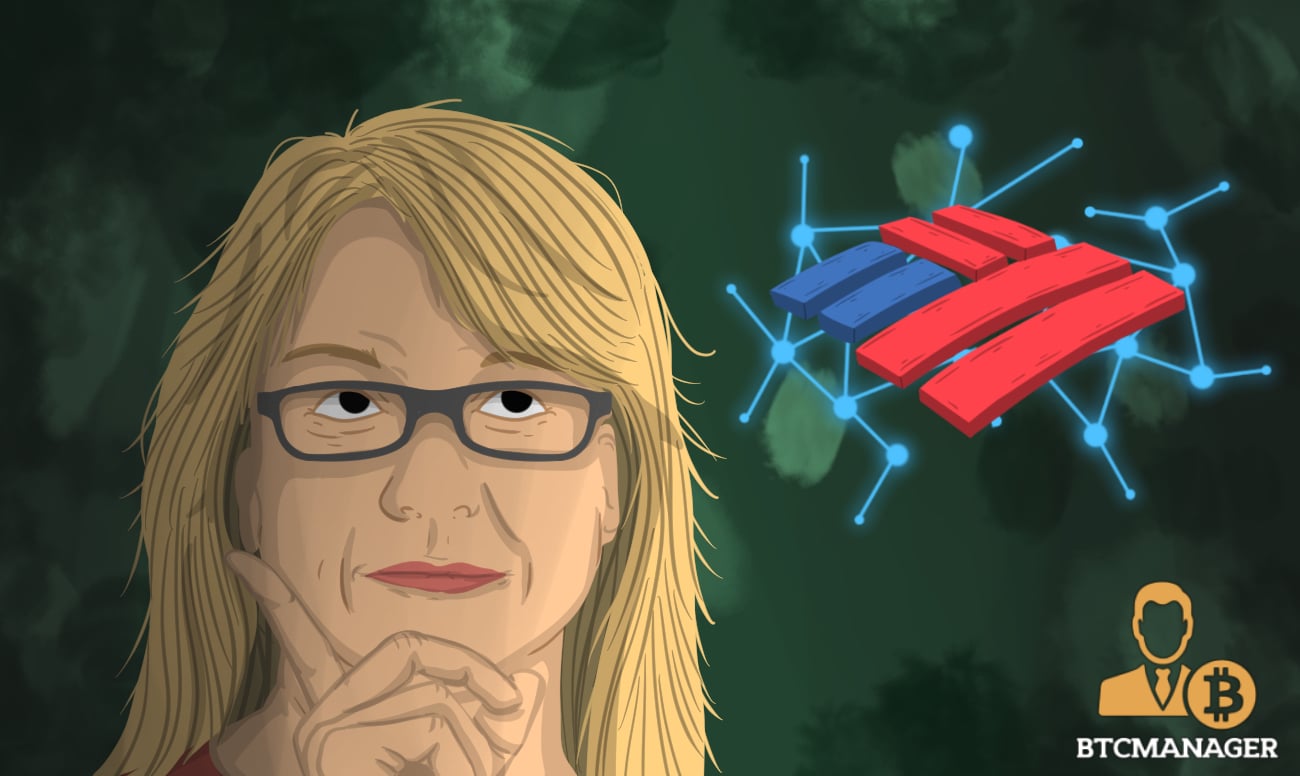 Cathy P. Bessant, chief operations and technology officer at the Bank of America (BOA), a multinational investment bank and financial services firm, has opined that blockchain technology has no significant use case in finance and could amount to nothing in the near future, reports CNBC on March 25, 2019.
Bessant Not Confident in DLT
Despite being the tech chief of a financial institution that currently has 82 blockchain patents, Bessant has revealed she has no confidence in the groundbreaking distributed ledger technology (DLT), the building blocks of bitcoin (BTC) and most altcoins.
Per sources close to the matter, the official has made it clear that she doesn't think blockchain technology has what it takes to attract mainstream adoption, as it does not have any significant use case yet.
Although 2018's most powerful woman in banking has reportedly hinted that she has a liberal stance towards the technology, Bessant has, however, argued that the DLT's lack of use cases could make it amount to nothing in the near term or even forever.  
In her words:
"I am yet to see one [use case] that even scales beyond an individual or a small set of transactions. Most big tech firms will come and say blockchain, blockchain, blockchain. I say, 'Show me the use case and I'll try it.'"
A Mind-Boggling Statement
At a time when blockchain technology is seriously being adopted by a vast array of organizations and even nations of the global economy, in bid to promote transparency and productivity, Bessant's comments seem quite confusing as she's trying to imply that forward-thinking companies such as IBM and others that are already creating highly functional solutions with DLT may just be wasting their time. 
She added:
"I want it to work; Spiritually, I want it to make us better, faster, cheaper, and more transparent,"

However, saying there's virtually no use case for the nascent technology, especially in finance, is quite mind-boggling considering the fact that Bessant has reportedly run the BOA's global tech and operations division since 2010, filling or greenlighting the bank's entire 82 blockchain patents applications.
Explaining the motive behind BOA's numerous DLT patents, even when she doesn't believe in the technology, Bessant said that:
"We want to be prepared. We want to reserve our place in the IP chain, just in case blockchain fulfills what some people believe it has potentials for."
Earlier in February 2019, BTCManager informed that U.S. banking heavyweight, J.P. Morgan had announced plans to launch own cryptocurrency shortly. Bessant has also expressed doubts concerning the usefulness of the JPM Coin.