BONK trading volume soars amid recent Huobi listing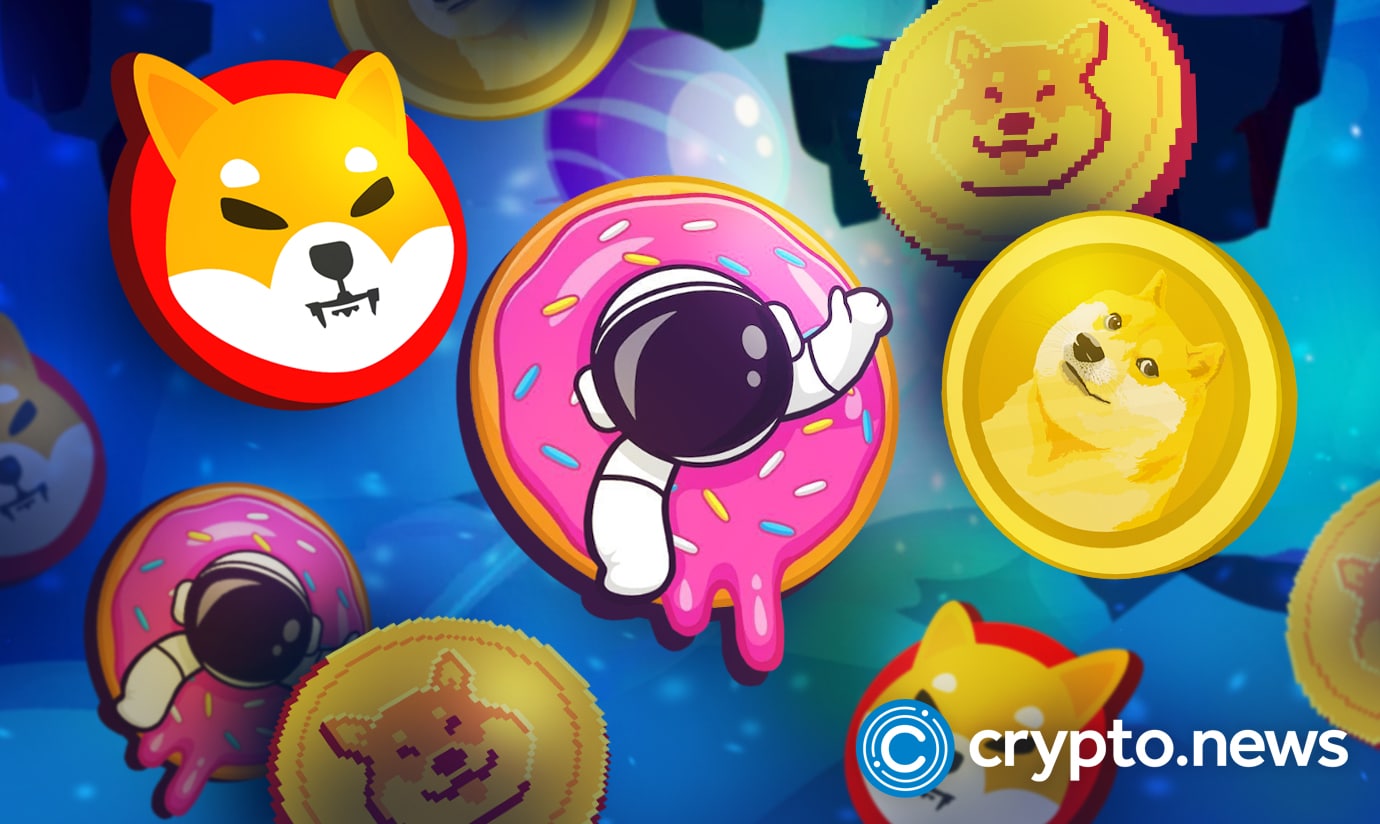 BONK has experienced the highest trading activity among tokens on the Solana ecosystem in the last 24 hours, and the token is now listed on Huobi. 
Huobi lists BONK on its platform
In light of the growing public interest, some crypto exchanges, like Huobi, have announced listing the meme coin. Crypto.news had also previously reported MEXC Global's plans to include BONK/USDT trading on its markets.
On Jan. 3, Huobi announced its new listing, officially allowing BONK deposits as of 10.30 UTC. Withdrawals are scheduled to commence on Jan. 4th at 11.00 UTC. However, BONK/USDD will only start when the deposit volume satisfies the market trading demand, and the Huobi platform has promised to notify traders in advance.
BONK has been getting massive hype
The Solana network recently added BONK, the new meme coin, which is already garnering significant interest from the community. This community has weathered difficult market circumstances for 2022, with FTX and significant NFT collections doing more harm to the blockchain than good.
At the point of writing, the price of BONK is $0.00000191 per coin, an increase of 95.91% in the last 24 hours. Its market capitalization reached $108,617,426. Despite these odd figures, which at first glance appear bad, momentum for meme coins like this is high due to the rumours and excitement that anybody who buys will become immensely wealthy if the coin price reaches $1.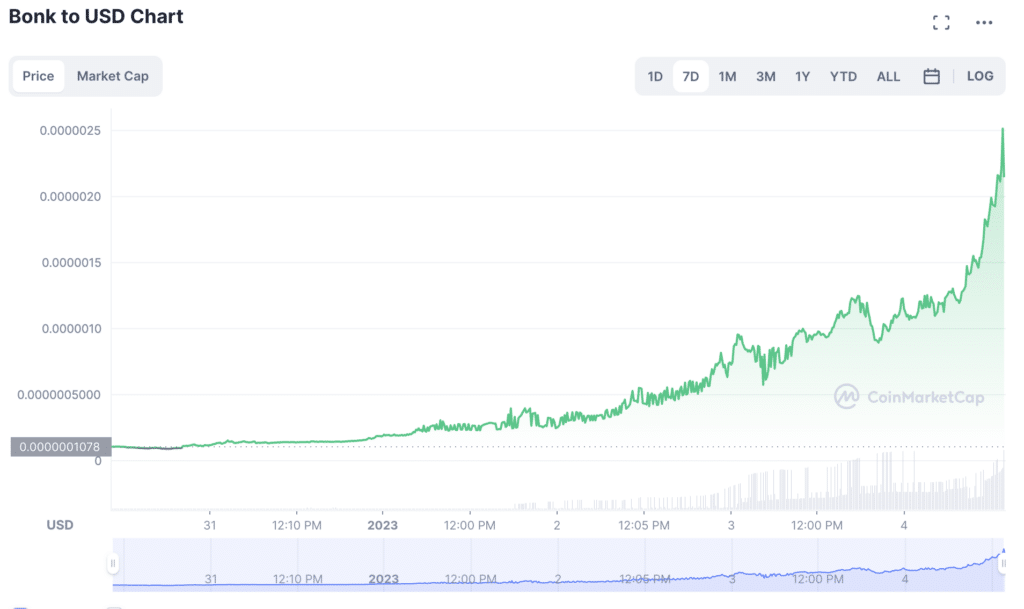 To unite the community, the Solana meme token BONK depends on the resurgence of Solana DEX culture. Solana's price could drop to $10 once more if $BONK holders suddenly start selling their holdings.
Will BONK crash like other meme dog coins?
Although Bonk is gaining momentum, it may likely follow in the footsteps of other meme or dog-focused crypto tokens that frequently see a pump, a rapid drop, and little to no rebound. However, what distinguishes this cryptocurrency from its more well-known rivals – Shiba Inu and Dogecoin – is that $BONK is making an effort to offer holders conveniences like AssetDash. If these advantages persist, $BONK may threaten meme coins' market share.
Nonetheless, in the meanwhile, it had assisted the Solana ecosystem in recovering pace at a time when many cryptocurrency players believed it to be doomed. Solana experienced a significant drop in popularity due to its interactions with Alameda and FTX founder, Sam Bankman-Fried. Even the price of Solana experienced substantial declines in recent weeks.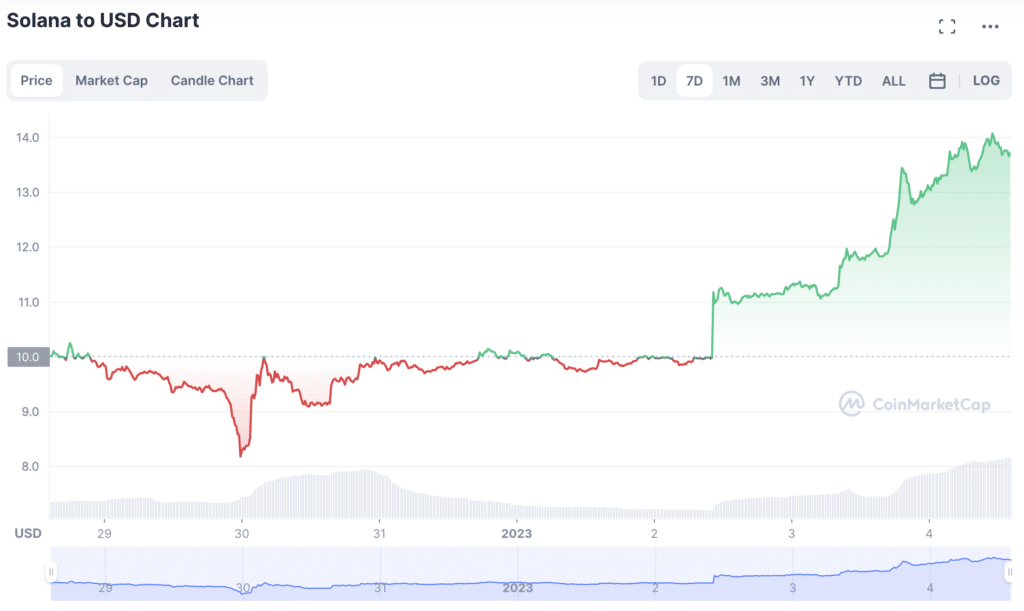 However, according to a Dune dashboard, the top 20 BONK holders controlled roughly 50% of the supply. Furthermore, BONK DAO supplied 15% of the overall supply, with a significant portion coming through free airdrops. A sharp sell-off is, therefore, more likely to happen and could do so at any time.