Bored Ape worth $147.8k stolen in latest phishing attack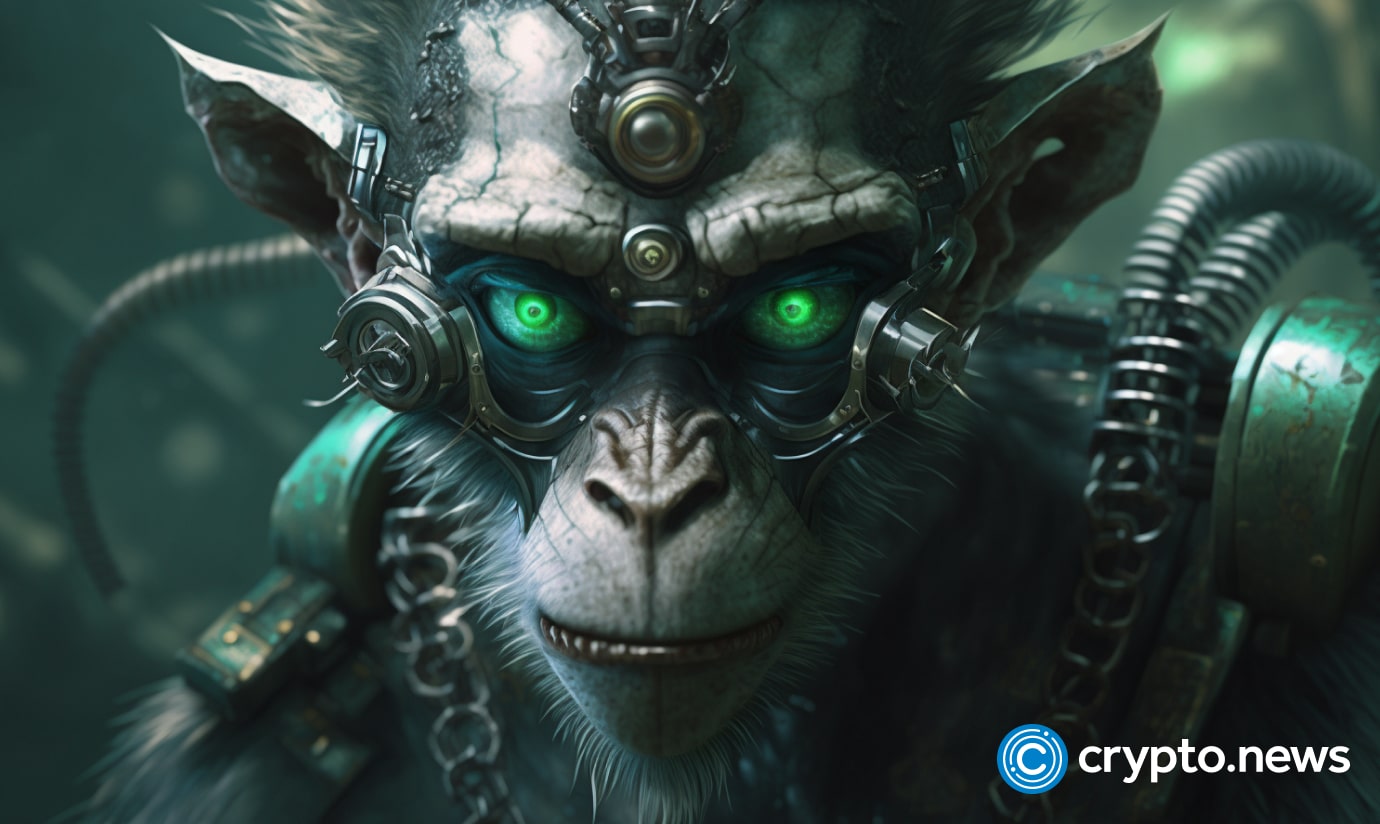 Blockchain security firm CertiK shared an alert involving Bored Ape NFT #4587, the latest looting target of the address 0x43c922. The hacker has embarked on a series of heists since the beginning of February 2023.
Ancilia inc., a Binance-backed web3 cybersecurity partner, identified the BAYC NFT #4587 as the second asset stolen by the hacker whose complete address is 0x43C922deB0827b9F5B1baC648677077A66F108e5. The NFT was last valued at 89.9 ETH (~$147,800) in the last sale on May 9, 2022.
According to CertiK, the other attack by the same user targeted and stole bored ape yacht club NFT #3097. BAYC NFT #3097 was last sold on Jan. 7, 2022, for 19.8 ETH (~$33,000).
Other scams associated with the address include the heist of the FreeNFT.xyz OG ticket 150 on Feb. 15, 2023. A Twitter user named @scamsniffer_ reported that one token worth 7Ξ was stolen from address 0xe31f3cca152fbbe45d73ef64de25d81228f8f7a7 by the same hacker address.
The account, now labeled fake_phishing38681 on Etherscan, has only been active for about 20 days. Within that period, it has performed 73 recorded transactions. Etherscan has flagged the address warning other users of interacting with it. 
They have advised people to exercise caution because multiple reports associated the address with several phishing scams have been filed.
Phishing scams continue to haunt the crypto community
The hack is a blow to the bored ape yacht club and the crypto space as a whole. It comes amid reports of massive losses to phishing scams and hacks in 2022. According to crypto analyst Kofi, hackers stole over $6 billion in crypto. In addition, a UN assessment has reported that North Korean hackers looted over $630 million in digital assets in 2022. 
As a countermeasure, Norway's economy crimes unit, Økokrim, seized $5.9 million in crypto stolen by hackers linked to North Korea's hacking group, Lazarus. Additionally, the SEC chairman, Gary Gensler, has acknowledged the underlying cybersecurity threat posed by owning digital assets.
The regulatory body is exploring ways to establish a regulatory framework in which digital assets will operate. Keep following us for more updates on such phishing attacks and measures being developed to counter them.