Brave (BAT) Browser Debuts Native IFPS Support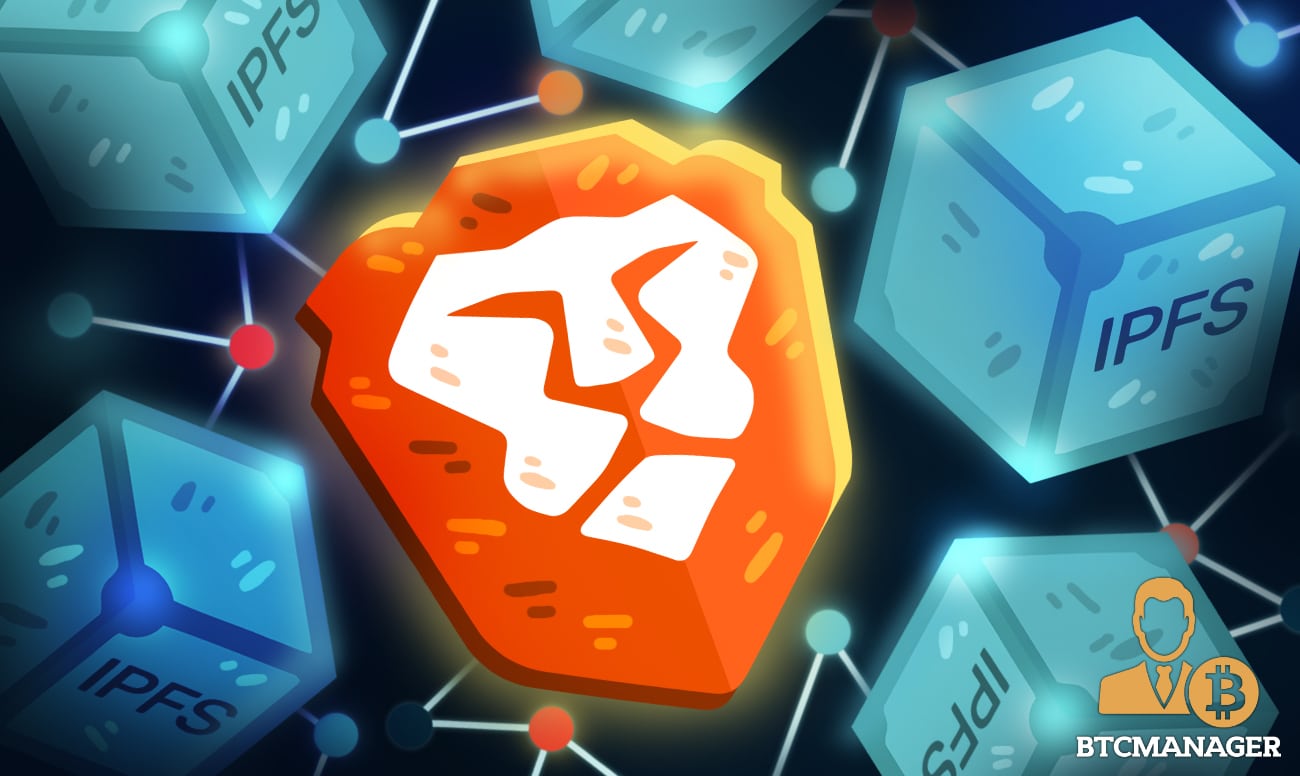 Crypto-friendly browser platform Brave (BAT) has taken a significant step in the development of the decentralized web by becoming the first browser to roll-out native support for InterPlanetary File System (IPFS). With internet censorship a major concern among a cross-section of stakeholders, the pivot to a more decentralized world-wide-web might hold the key to the preservation of free speech on the internet.
Brave Offer Support for P2P IPFS Protocol
Brave announced the news via a communique issued on Tuesday (Jan. 19, 2021). According to the press release, Brave has integrated the IPFS protocol on its privacy-focused browser service.
Based on the news, Brave's 24 million monthly active users can now access IPFS URLs directly from their browser. The process involves either using a dedicated gateway or a one-click installation of the full IPFS node.
Users who choose to install a full IPFS node will enjoy the added benefits of enhanced browsing experience as well as significant savings on server maintenance costs for content publishers. As with other peer-to-peer (P2P) systems, the more entities running full nodes, the more resilient the system becomes as a consequence of the exponentially increasing network effect.
Commenting on the milestone, Brave co-founder Brian Brody remarked that the company was thrilled to add IPFS support to its growing list of features, adding:
"Providing Brave's 1 million+ verified content creators with the power to seamlessly serve content to millions of new users across the globe via a new and secure protocol, IPFS gives users a solution to the problem of centralized servers creating a central point of failure for content access. IPFS' innovative content addressing uses Content Identifiers (CIDs) to form an address based on the content itself as opposed to locating data based on the address of a server. Integrating the IPFS open-source network is a key milestone in making the Web more transparent, decentralized, and resilient."
IFPS as a Solution to Internet Censorship
IPFS is said to offer significant advantages over the usual Hypertext Transfer Protocol (HTTP) and Hypertext Transfer Protocol Secure (HTTPS) internet communication systems. Instead of information hosted on centralized servers, IPFS connects users to websites cached on nearby nodes.
Decentralized data storage is also a major use case for blockchain technology. Filecoin, one of the highest-grossing initial coin offerings (ICO) from 2017 is looking to launch a distributed data storage solution.
Several internet experts say IPFS could solve the problem of internet censorship as people domiciled in places with strict internet controls can have unfettered access to information on the web.
Brave's IPFS integration is the latest feature on the popular browser. As previously reported by BTCManager, the privacy-focused browser service added a direct dark web gateway via Tor back in Oct. 2020.