Brazil Presidential Candidate Trusts Bitcoin's Potential as a Legal Means of Payment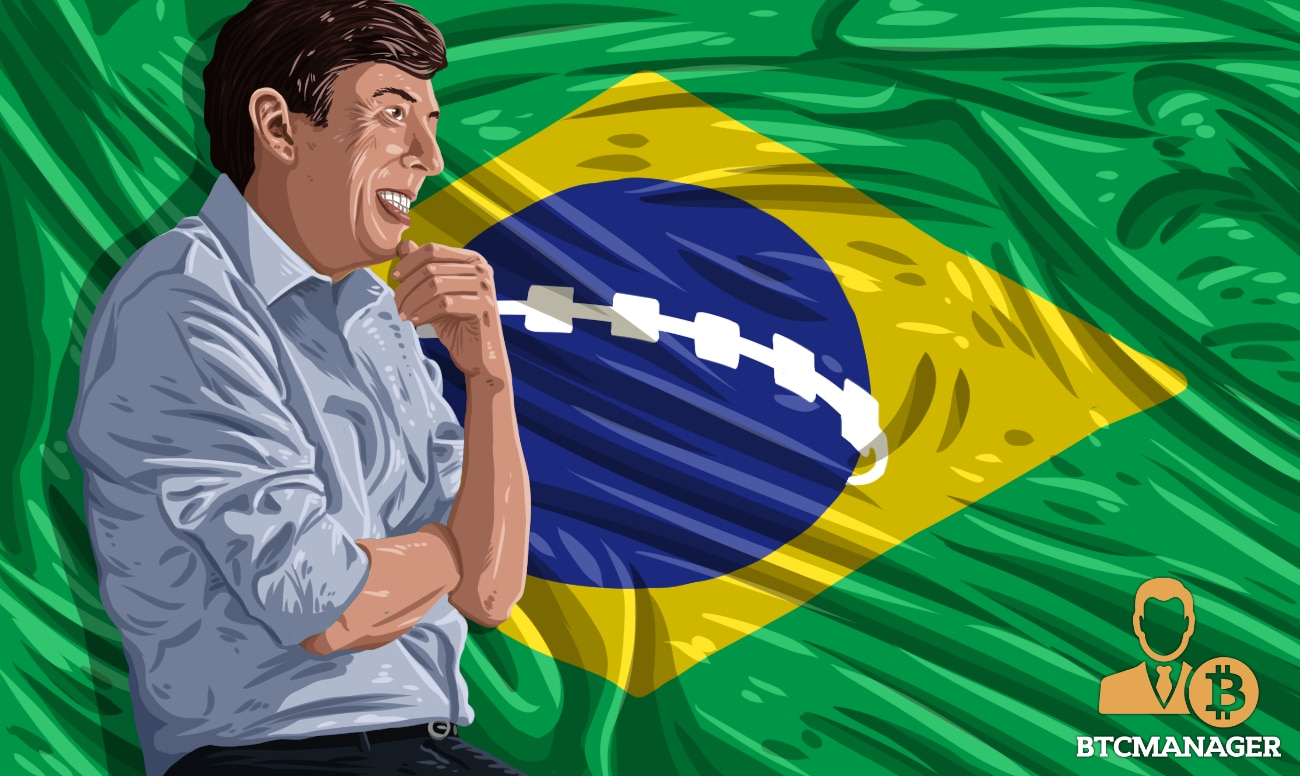 Running for Presidency this October from Partido NOVO, or The New Party, João Amoêdo believes that a digital currency like bitcoin could be adopted in the Brazilian economy to establish an efficient digital payment mechanism, provided there are enough regulations to supervise its use. Amoedo shared his thoughts during an interview with The Bitcoin Portal on August 7, 2018.
Country-Wide Potential of Blockchain
During the interview, Amoêdo also sounded confident about the potential of blockchain technology and trusts the innovation's ability to improve the country and government administration functions.
Amoêdo stated that one of the areas where distributed ledger technology (DLT) can vastly improve the existing infrastructure is supply chain management. This sector is one of the primary focus areas for a number of budding blockchain projects all over the world, and there have been numerous instances where the technology has been implemented to make the flow of goods and services more efficient and transparent.
When it comes to Brazil, Amoêdo pointed out the existing problems in the country with widespread food contamination. The national health welfare board, the National Health Surveillance Agency (ANVISA), has been so far unable to pinpoint the contamination origins. With some form of blockchain in place, more transparency can be brought into the food and beverages supply chains, thus aiding public welfare at large.
Amoêdo also sees massive opportunities for blockchain implementation in the area of real estate, document verification, and signature authentication.
Need for Crypto Regulations in the Country
While the world is divided over its stance on the future of crypto tokens, the New Party candidate doesn't view cryptocurrencies as a threat to the traditional banking system. In fact, he believes that more the competition in the financial world, the better.
Brazil has witnessed conflicts between traditional banks and cryptocurrency exchanges since 2015. Some of these arguments have even resulted in the closure of a number of bank accounts being held by the crypto exchanges. Regarding this debacle, Amoêdo believes that the existence of crypto regulations is of utmost importance. Strict guidelines will also attract more institutional investors and create a secure environment around the digital assets being traded.
Finally, Amoêdo shared his thoughts on the question of whether bitcoin can ever be considered a legal tender in the country. To this, he answered:
"As a means of payment, I see no doubts that bitcoin can be understood as a legal payment method. If both parties want to exchange a product via bitcoin, I do not see any legal barriers to doing so."