"Blockchain has the Ability to Completely Change Logistics," Says FedEx CEO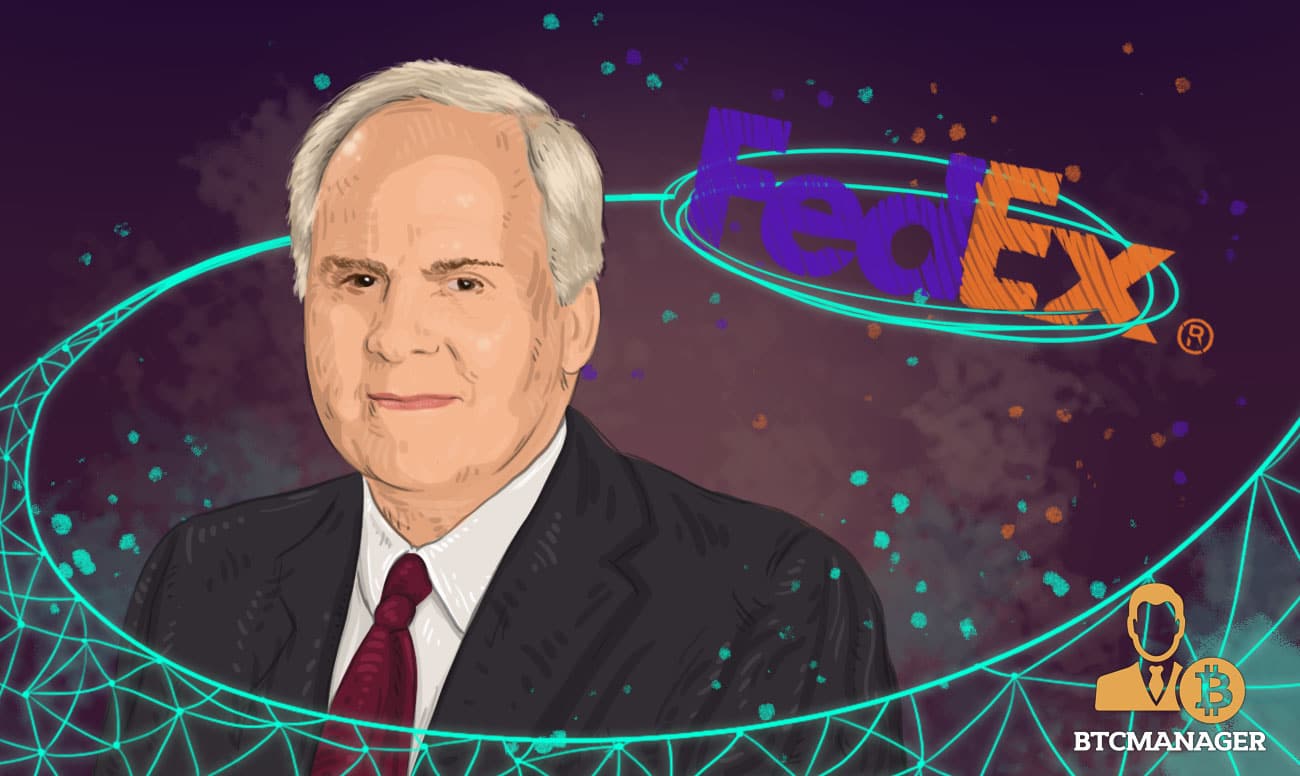 FedEx is testing blockchain applications to logistics. The technology behind bitcoin and other cryptocurrencies have since been identified as having immense potential for disrupting the logistics and supply chain management (SCM) industry.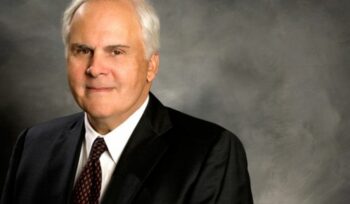 Fred Smith. Source: GreenTechMedia
With many cutting-edge solutions being developed by startup companies, the established corporations seem forced to innovate or lose their perch. FedEx appears to be well aware of this as the company is making significant efforts to develop its legacy blockchain-based solutions for logistics and SCM.
FedEx CEO Talks Up Blockchain at Consensus
"Blockchain has the ability to completely change logistics as we know it," said Fred Smith, Chairman, and CEO of FedEx at the 2018 Consensus Conference. He expressed confidence in the fact that blockchain could have significant implications for the industry. He identified the technology as the "next frontier" that would transform the industry altogether. As a result, the company is already carrying out a pilot test of a blockchain logistics framework to track large and high-value cargo.
In recent times, the company has invested heavily in blockchain and internet of things protocols. Many experts believe both technologies are part of the five technologies that will establish the fourth industrial age. According to Smith, it was incumbent on the company to dedicate resources to cutting-edge technology to improve its pedigree and stay ahead of the competition. As a result, the company is collaborating with Blockchain in Transport Alliance, a group that focuses on developing standard practices for technological advancements in transportation and logistics. The group also firmly believes that blockchain holds to key to faster and more efficient transportation and logistics framework, thereby freeing up capital to work on other areas of the business process.
Also speaking at the Conference, Robert Carter, the Chief Information Officer at FedEx introduced TRON, a Bluetooth-based tracking sensor, one that the company has invested in heavily. Carter said the company had filed a record number of patents on account of the low-energy tracking device. TRON is part of the company's commitment to utilizing technology to stay relevant in the industry. According to Smith, failure to embrace emerging technologies like blockchain is a recipe for disaster. According to him, such companies run the risk of going into extinction.
DHL Includes Blockchain-based Logistics Solution in 2018 Blockchain Report
In a related development, DHL, another logistics behemoth is also recognizing the importance of blockchain technology in the global logistics paradigm. The company identified the technology as an essential cog in the wheel of progress of the industry, even including ShipChain in its 2018 blockchain report titled "Blockchain in Logistics." ShipChain is an Ethereum-based digital SCM and logistics infrastructure. DHL believes ShipChain will be game-changer in the industry, eliminating inefficiencies and enabling smart interaction and management across the entire SCM value-chain.
Many corporations are developing and testing numerous blockchain-based solutions for SCM and logistics. These applications are being implemented in pharmaceuticals, aviation, shipping, and even the food industry.