FarmaTrust: A Blockchain-Based Platform to Eliminate Counterfeit Drugs in the Pharmaceutical Industry.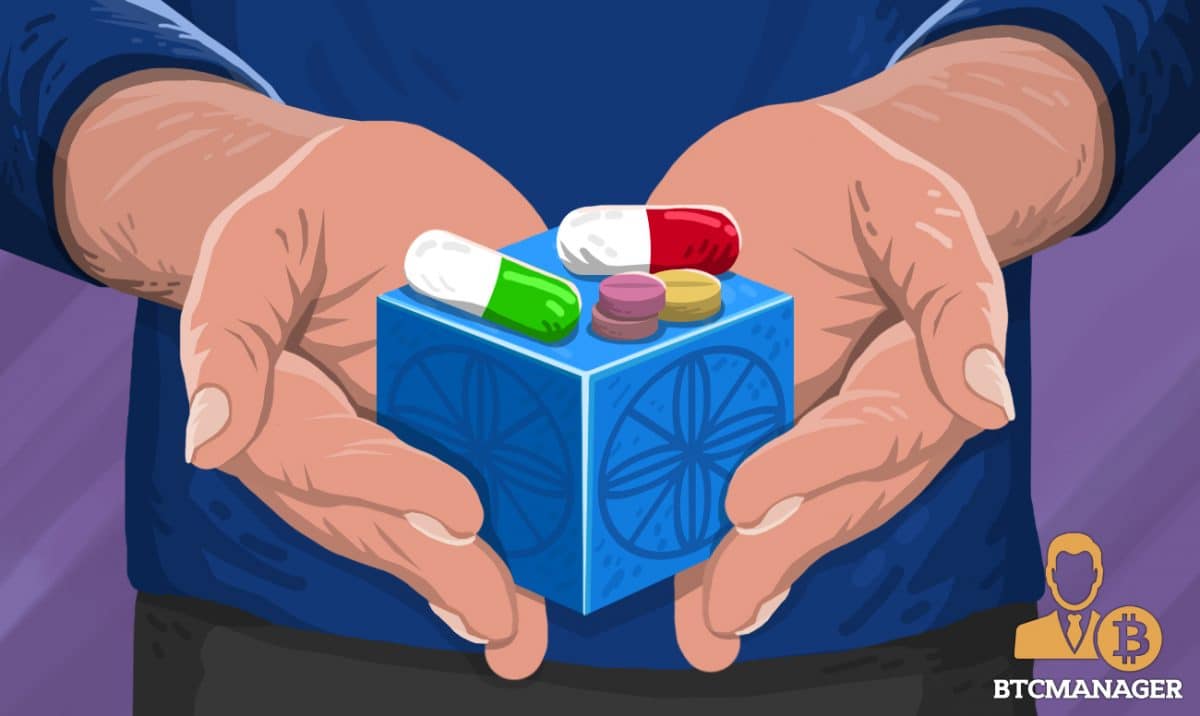 The pharmaceutical industry today plays an important role in the society's health. Unfortunately, the industry is struggling with a lot of issues when it comes to counterfeit drugs, inefficient supply chain, unwanted business practices, and much more.The issues with counterfeit drugs are why FarmaTrust is trying to develop a platform that helps users get access to genuine medicines through a secure and efficient platform using blockchain technology.
What is FarmaTrust?
FarmaTrust is a peer to peer (P2P) platform specially developed to prevent counterfeit drugs to be distributed. The platform is powered by blockchain technology which will help in restricting the supply of counterfeit medicines and avoid patients using unsupervised drugs. The platform allows customers to buy genuine and authentic drugs online across the world. The authenticity is made via the blockchain with utility tokens "FTT" which are going to be used to record tracking all of the drugs and different items.
FarmaTrust is going to use artificial intelligence technology on its platform to manage big data analysis and improve the efficiency and revenue for commercial operations of the pharmaceutical industry.
By using blockchain technology, FarmaTrust is endeavoring to resolve the challenges faced by the pharmaceutical industry. They want to revolutionize the industry by providing an effective solution in term of costs and assurance. FarmaTrust is creating a platform with the latest technology of blockchain and AI development to provide genuine and cost-effective medicines to the customers and also resolve other issues affecting the pharmaceutical industry.
What is FarmaTrust Trying to Solve?
Nowadays, the pharmaceutical industry is dealing with several problems to which the current management is not being able to cope with. Issues like counterfeit drugs, online and digital prescriptions, demand for personalized medicines, and chain inefficiencies are the significant concerns.
The Counterfeit Drugs Problem
Hundreds of patients die due to the use of counterfeited drugs.
Online/Digital Prescriptions
Today, a lot of people make their purchases online but, they end up dealing with fake online pharmacies that don't have proper authorization and provide counterfeited or fake products.
Chain Inefficiencies
Many countries face medicine shortages due to the lack of distribution channels or inefficient supply. Unfortunately, this distorts the prices and gives way for counterfeit medicine to be distributed.
The Demand for Personalized Medicines
As the demand for personalized medicines is increasing, the pharmaceutical industry needs a secure and transparent solution that can be globally accepted.
The World Health Organization estimates the global counterfeit drugs industry to move over $200 billion yearly. 30 percent of medicines sold in developing countries are counterfeits, from the common ones such as aspirin, malaria, to cancer, HIV, and others. FarmaTrust believes its platform can solve much of these problems.
The FarmaTrust ICO
ICO Start Date: February 15, 2018,
ICO End Date: March 15, 2018,
Hard cap: $45 million,
Contribution Size Min: 0.1 ETH,
Total Supply: 1,000,000,000 FTC,
Investor Supply: 600,000,000 FTC,
ICO Conversion: 1 FTC = 0.0001087 ETH,
FarmaTrust hopes to bring value-added services to the pharmaceutical industry. By using the power of the blockchain technology, the UK-based startup is planning to develop a platform that helps monitor drugs products from its point of origin on to its final consumer. FarmaTrust will introduce a blockchain-based platform using AI technology enabling people to have complete control over their pharmaceutical needs.
FarmaTrust has signed a one-year partnership to address the issues of counterfeit drugs distributed in the supply chain with the Mongolian government.  FarmaTrust CEO, Raja Sharif, spoke on the developments and said:
"This project is a great multinational collaboration to mix blockchain and other emerging technologies to secure and optimize the pharmaceutical supply chain. Mongolia is a great starting point. With a population of just 3 million, tracking and implementation can quickly scale on the national level. Mongolia is also important as a strategic middle point between Russia and China, two countries that have experienced large amounts of counterfeit medicine in the past."
If you are interested to learn more about FarmaTrust project please follow the link to their whitepaper.
BTCManager does not endorse any content or product on this page. While we aim at providing you all important information that we could obtain, readers should do their own research before taking any actions related to the company and carry full responsibility for their decisions, nor this article can be considered as investment advice.