Brazil's football token crashes by 60.5% after quarterfinal loss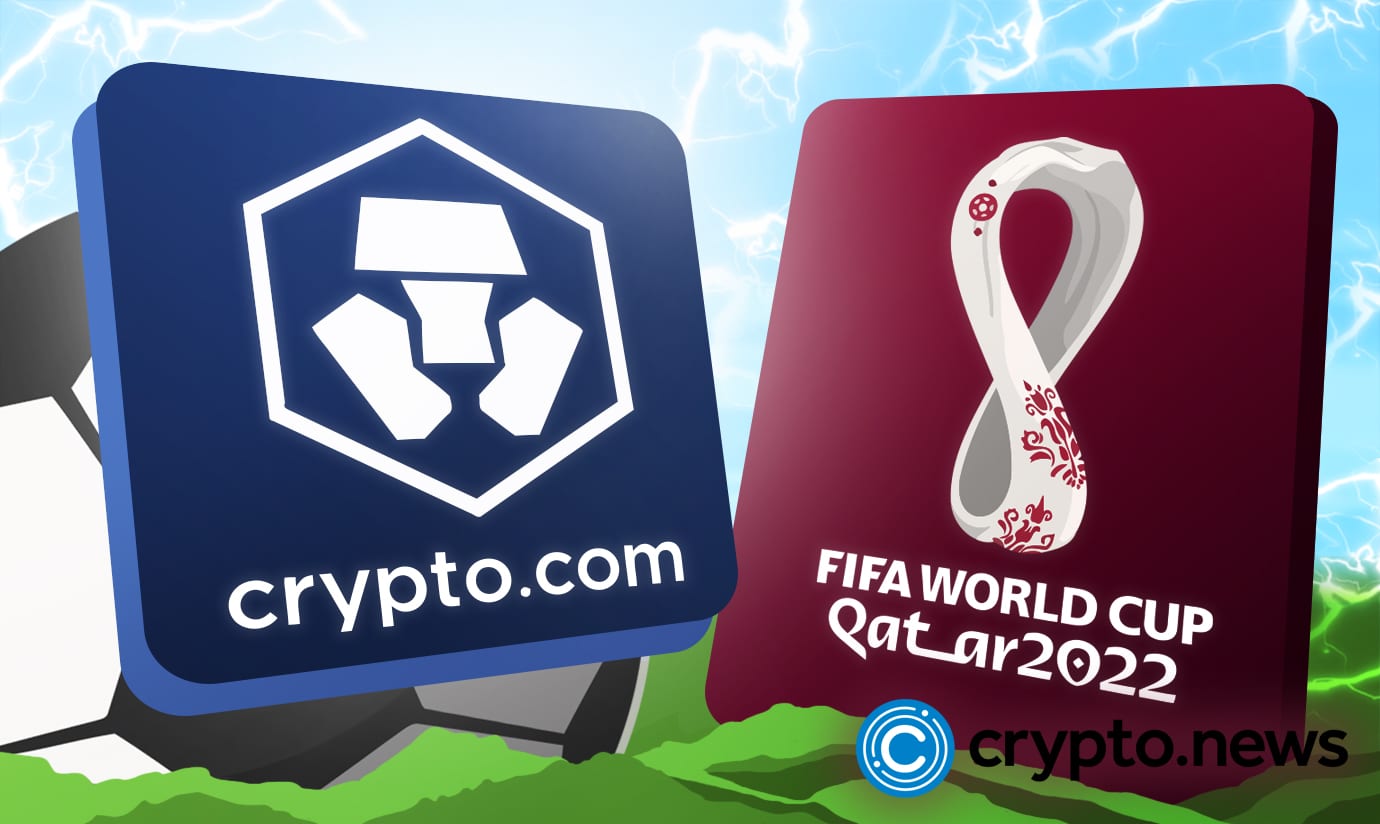 After the loss against Croatia in the FIFA World Cup quarterfinal, the Brazillian national team fan token, BPT, has slumped by over 60%, according to CoinGecko.
The Brazil national team, considered by many fans as one of the outright favorites to win the ongoing FIFA World Cup in Qatar, has just lost on penalties to Croatia.
The event evidently had adverse effects on the national team's fan token. The Brazil National Football Team Fan Token (BFT) dropped from $0.218 at the kick-off to $0.086 at press time, falling by a whopping 60%.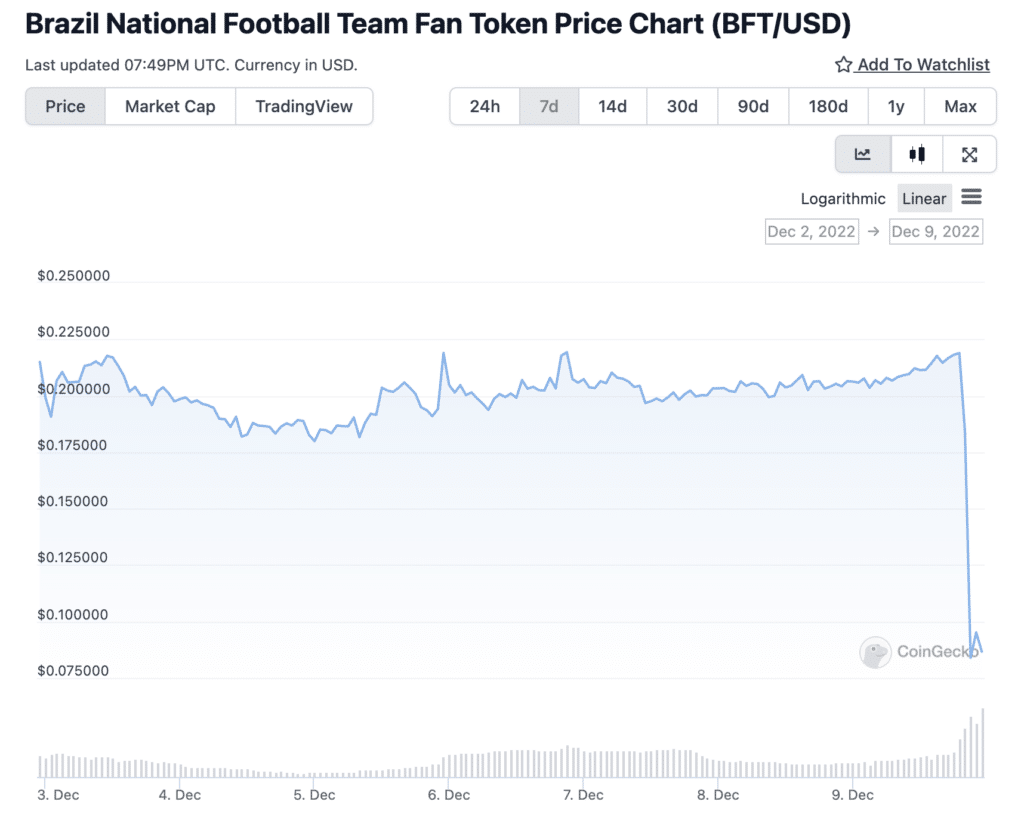 In the meantime, the Croatian fan token VATRENI saw a growth of 15% just minutes after the game finished.
Changpeng Zhao was among those disappointed with Brazil's loss. Binance CEO betted on the Brazilian team's victory in an encrypted message earlier today.
National team fan tokens have been in the spotlight since the start of the World Cup. Millions of fans are trading the tokens of different national teams, with different use cases ranging from purchasing tickets to getting access to VIP offers.
The latest edition of football's biggest event has opened its arms to crypto and blockchain technology. As far back in March, Crypto.com was unveiled as a headline sponsor for the World Cup. In addition, FIFA also signed a partnership agreement with the blockchain company Algorand to provide blockchain-supported wallet solutions for fans.