Breitling Swiss-Based Luxury Watchmaker Taps Blockchain Technology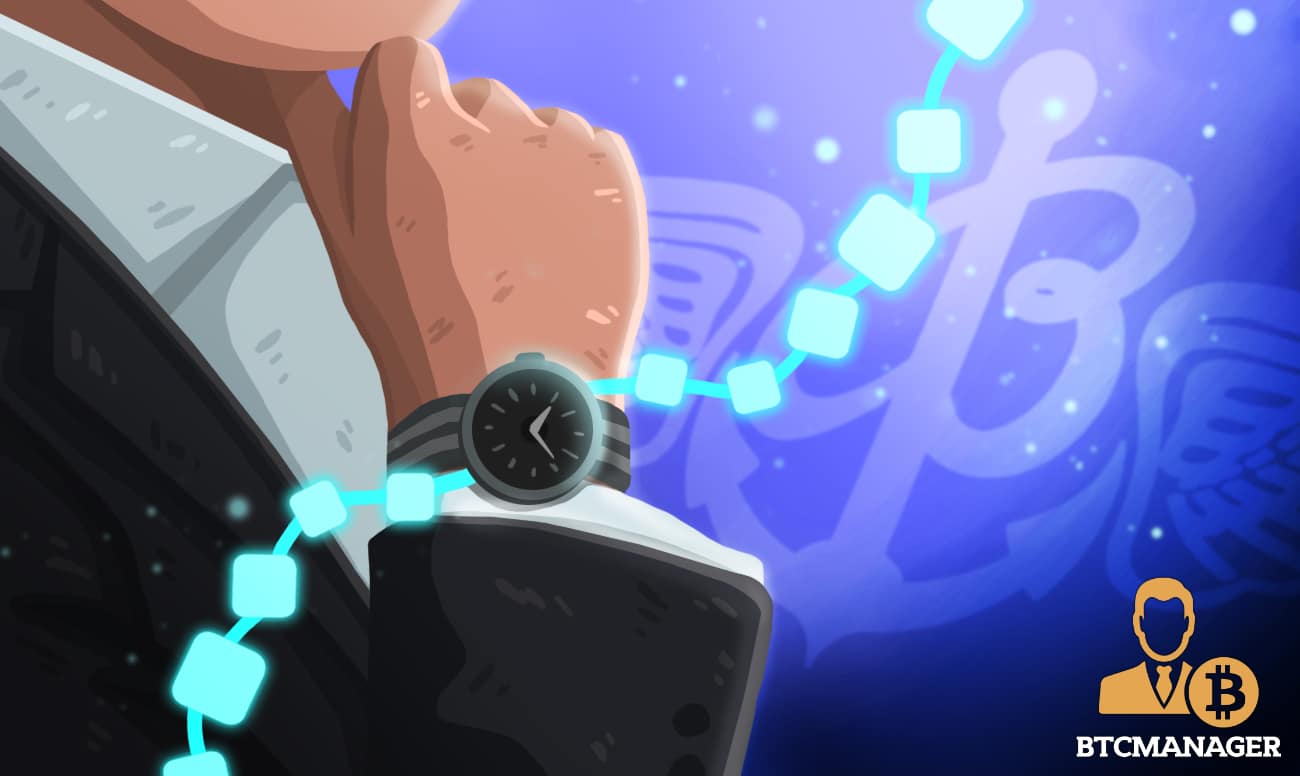 Breitling SA, a Swiss luxury watchmaker established in 1884, has announced it's now using distributed ledger technology (DLT)  to prove the authenticity and ownership of Top Time, its limited-edition timepiece. One of the earliest versions of the top time watch was used in the 1965 James Bond movie, Thunderball, according to a Ledger Insights report on March 30, 2020.
Breitling Integrates DLT
In a bid to foster transparency and make it almost impossible for bad actors to counterfeit its luxury limited-edition timepieces, Breitling Swiss watchmaker has integrated blockchain technology into its processes.
Per sources close to the matter, Breitling is now using a blockchain solution from the stables of Arianee, a Paris-based consortium, to authenticate and prove the ownership of its Top Time wristwatch, only 2,000 of which will ever be made.
Reportedly, anyone who purchases the Top Time luxury wristwatch will be provided with a blockchain-based digital passport rather than a paper-based authenticity certificate, to serve as the unique digital identity of each Top Time watch.
Promoting Customer Satisfaction with DLT
The firm says Top Watch owners will be given an e-warranty card which contains a QR code that can be scanned to download an encrypted private wallet. This wallet stores the unique digital identity and entire details of each timepiece including date of warranty activation, serial number and more.
Original owners of the Top Time watches can also transfer the ownership of the timepiece to a new owner via the private wallet.
Commenting on the initiative, Antonio Carriero, Global Chief Digital Transformation Officer of Breitling noted that in addition to enabling Breitling's customers to easily prove the authenticity of their purchased timepieces, integration of blockchain technology also allows it to strengthen its relationship with its customers.
He said:
"With Arianee and its blockchain technology we have the unique opportunity to strengthen the link with our customers, providing the highest level of clienteling, and at the same time ensuring their privacy."
Blockchain technology, the building blocks of Bitcoin (BTC) and other cryptocurrencies is fast gaining ground across numerous sectors of the global economy from the supply chain to finance.
As reported by BTCManager earlier in May 2019, Louis Vuitton SE, a French multinational luxury goods conglomerate joined forces with ConsenSys and Microsoft to launch AURA, a blockchain-based platform for tracking and verifying the authenticity of luxury goods.