Bybit Contributes $19.3 Million to Peter Thiel-backed BitDAO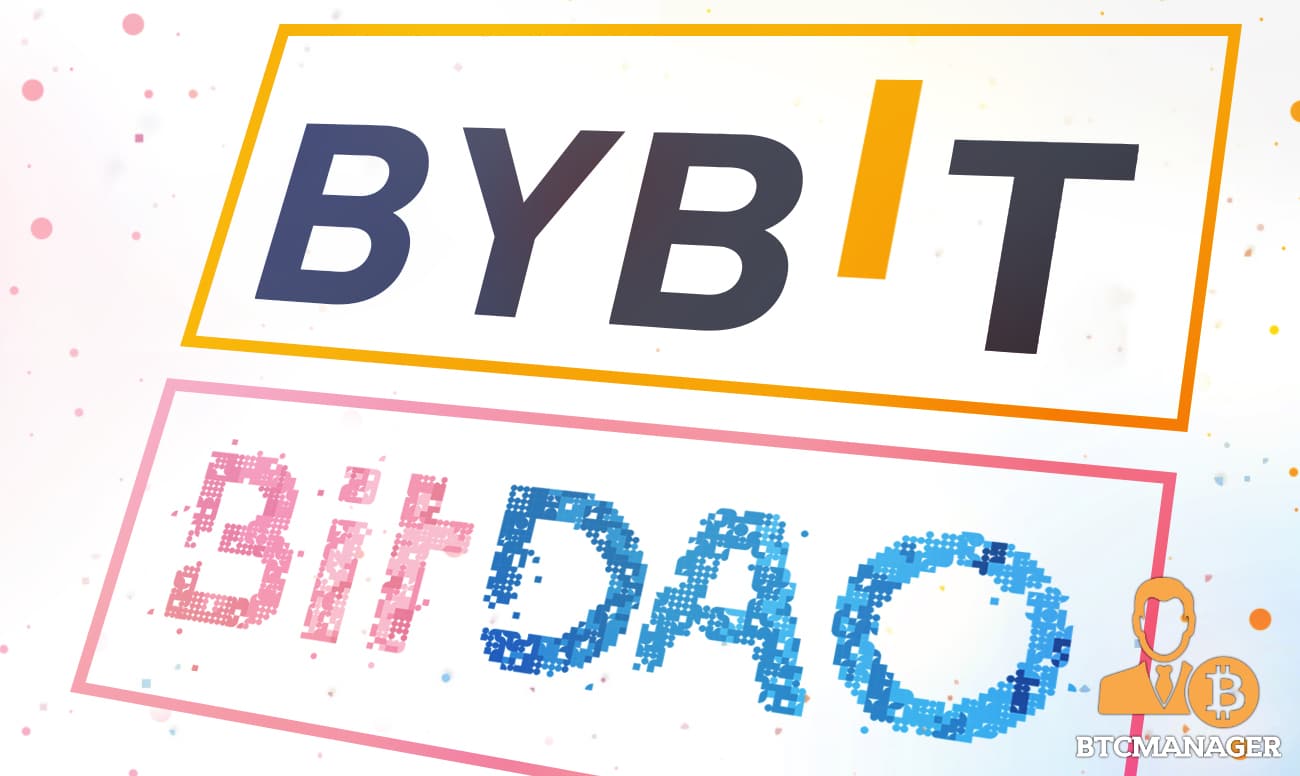 Bybit, one of the world's largest cryptocurrency derivatives trading platforms, has contributed $19.3 million in ETH, USDC, and USDT to the BitDAO Treasury, as per an update on July 27.
Bybit is proud to support https://t.co/KRPTmhyQOM. We have made a ~$19.3M contribution (in ETH, USDT and USDC) to the @BitDAO_Official treasury, equivalent to 2.5bps of futures trading vol. between July 15 and July 24. We pledge recurring contributions for the foreseeable future.

— BYBIT 🦍 (@Bybit_Official) July 26, 2021
The protocol's Treasury now holds over $20.7 million, a majority–$11 million—is in ETH.
On July 26, BitDAO received$5.73 million, more than double the weekly average or around $2.5 million.
What is BitDAO?
BitDAO aims to "foster and invest in innovation, collaboration, and growth across DeFi" through its innovative DAO-directed Treasury.
It is in the spirit of DAOs where community members, often token holders, democratically vote and direct the trajectory taken by the platform.
There are no corporate structures or hierarchies. Instead, the approach adopted is user and community-facing, where decision-making is entirely decentralized and transparent.
BitDAO to Drive Crypto and DeFi Adoption
Unlike project-specific DAOs like Maker, for instance, BitDAO anchors on the principle of crypto-wide collaboration, growth, and building.
In this regard, the DeFi protocol looks at supporting projects helping drive the adoption and use of crypto and its related solutions.
Specifically, BitDAO plans to launch token swaps with existing and upcoming DeFi protocols. It will also offer research and development support, liquidity enhancement, funding, and even co-development opportunities enabled.
All these allow upcoming and new crypto startups to steady in their early stages.
Since BitDAO will hold tokens of partnering projects, they will be incentivized to offer support, ensuring their success.
Liquidity—tokens of partnering projects—held by BitDAO will be used to supply liquidity in partner protocols. At the same time, they can bootstrap a DEX, lending protocols, or even synthetic assets.
BitDAO Plans to Release a Decentralized Version of Bybit
In the days ahead, BitDAO plans to offer several DeFi products of their own. This will also include plans of a Bybit DEX.
Bybit is dedicated to supporting BitDAO. Accordingly, they plan to allocate 2.5 percent basis points of their trading fees to the BitDAO Treasury.
With sufficient funding, BitDAO will have a solid financial foundation to roll out high-impact products and conduct research and development.
BitDAO has received support and direct endorsement from Peter Thiel—one of the original co-founders of PayPal, Peak Capital, Feinbushi Capital, among others.