Cake DeFi Launches "EARN" to Address Crypto Volatility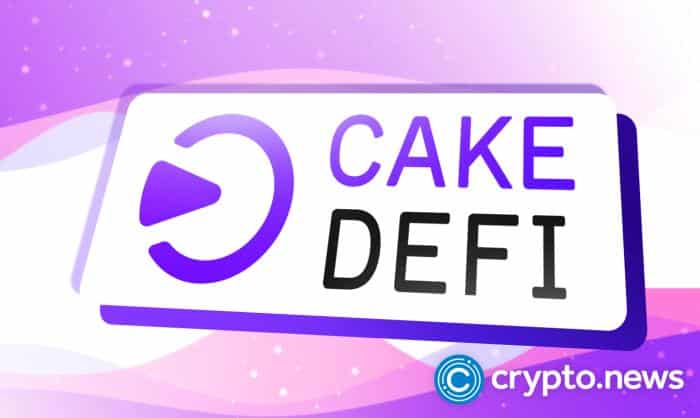 Cake DeFi, the leading and fastest-growing fintech firm in Singapore, has launched its latest product, "EARN," which allows users to generate returns through a single-sided liquidity mining service. In the process, it aims to protect users against adverse market volatility. Cake DeFi is a fully transparent and innovative financial services platform that enables users to manage their digital assets and cryptocurrencies.
Addressing the Current Market Needs
Due to the rapid emergence and evolution of digital assets, investors are now more likely to consider investing in cryptocurrencies. However, limiting your exposure to these types of assets is important to 5% to 10% of your overall portfolio.
However, professional and inexperienced investors are becoming more cautious even as they diversify their investment portfolios into digital assets. The move can be attributed to the crypto winter that caused a $2 trillion drop in value since the peak in 2021 and the anticipated high inflation.
Dr Julian Hosp, Co-Founder and CEO of Cake DeFi said:
"Our latest product, EARN, was launched to address today's market needs. With the crypto winter settling in, investors have become increasingly risk-averse, especially since many Centralized Finance (CeFi) platforms have become insolvent or are facing liquidity issues. As a Centralized Decentralized Finance (CeDeFi) platform, our business is to give users good yields on their crypto investments with complete transparency. You can always trust Cake DeFi because you can always verify. EARN will allow users to get unbeatable returns on Bitcoin, which they can track transparently on the blockchain. The Volatility Protection feature will also protect them against impermanent loss, especially in times of market volatility,"
The Cake DeFi product, EARN, is a fully transparent and competitive platform that allows users to earn rewards while protecting themselves from the effects of market volatility. Users can allocate either Bitcoin(BTC) or DeFiChain(DFI) to receive rewards every 24 hours at approximately 10 per cent annual percentage yield (APY). The returns generated in the platform will then be auto-compounded to increase the yield.
Addressing Volatility in the Crypto Market
With the help of its Volatility Protection feature, EARN aims to protect its users from the effects of market volatility. It can provide them with a cushion against potential losses should the prices of cryptocurrencies change drastically.
The advantages of utilizing Liquidity Mining are realized by EARN, which combines the low volatility and high yields of traditional lending with the transparency of investing in cryptocurrencies. It eliminates the need for investors to deal with the risks associated with traditional lending. In addition, users have full transparency of their investments because they are directly allocated to the DeFi Chain blockchain.
According to its latest Transparency Report, Cake DeFi has experienced tremendous growth during the second quarter of 2022. Its customer base has also increased significantly.
Despite the difficult market conditions, the company has reached the 1 million customer mark. It has also paid over $375 million in rewards to its customers as of Q2 2022.
In the near term, the company's priority is to continue building its customer base and increasing its financial inclusion. That will allow it to make DeFi more accessible to both businesses and consumers.