Canadian Entrepreneur to Parliament: Bitcoin Cash is a Four-letter Word, Spelt S-C-A-M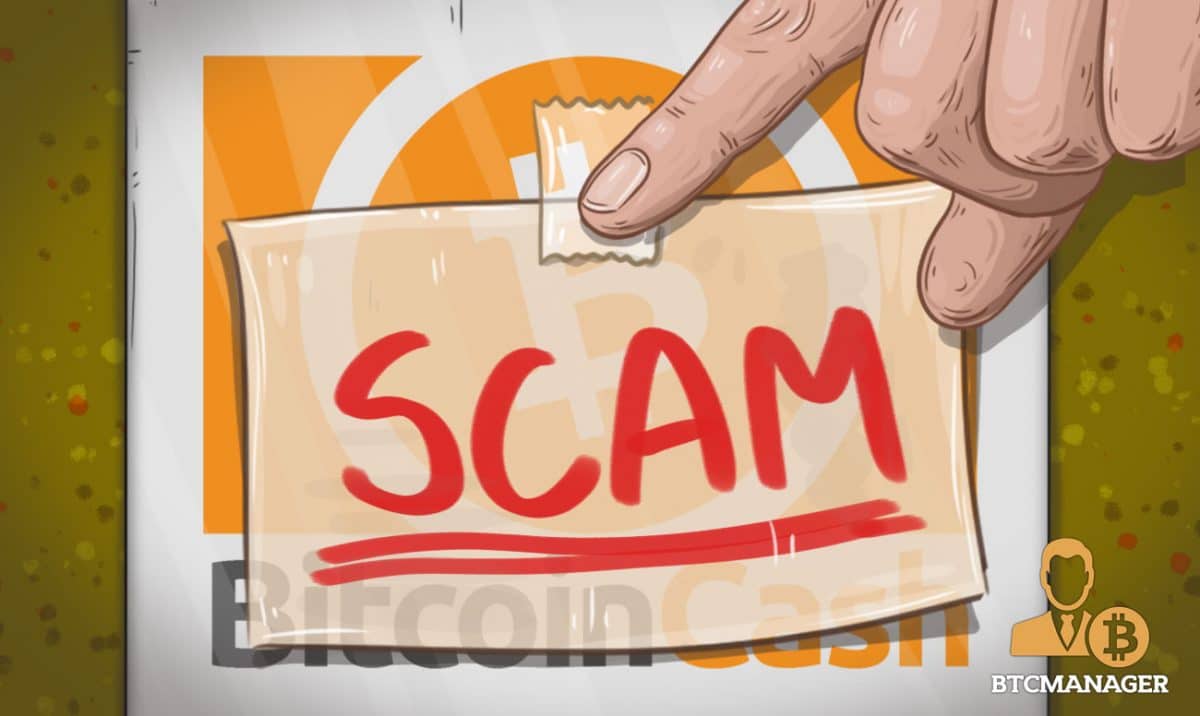 Jonathan Hamel, the Canadian technology educator and entrepreneur, has told a parliamentary hearing which took place on March 19 that the forked Bitcoin Cash is nothing but an illegitimate scam.
Calling the currency project a "downright scam," Hamel was giving testimony at a House of Commons' Standing Committee on Finance discussion on cryptocurrencies. Hamel described the coin as a "BCash" and disassociated it from Bitcoin, making efforts to ensure the lawmakers' panel understood that in spite of the name similarities, the two are not comparable.
Bitcoin Cash Gets a Thrashing
Bitcoin Cash originated from a user-activated hard fork made of Bitcoin in August 2017. Reputable trading platforms have added the altcoin to their offers, and even cybercriminals are accepting it as payment. Hamel, however, maintains that it is nothing like Bitcoin and that it also has no honest intentions of performing as a currency.
Unlike Bitcoin, which had transparent aims of revolutionizing currency by the people for the people with anticipated good effects on any economy, Bitcoin Cash did not, he said. "Other [cryptocurrencies] are downright scams, like BCash," Hamel said of the virtual coin.
Hamel was scathing in his testimony, although other observers have called Hamel's performance a willful attempt to mislead the Canadian government on the coin's legitimacy, possibly to further his own interests. In forums across the globe, protesters have smeared Hamel for what they see as a self-aggrandizing cheap shot at a legitimate digital currency.
That said, prominent enthusiasts of Bitcoin Cash, not least among them Roger Ver, the Bitcoin.com owner, have been dodging bullets over the last few months for what many see as a deliberate attempt to blur the lines between bitcoin and bitcoin cash. Trading on the prominence of Bitcoin and new users' limited understanding, complainants say that Ver is purposefully holding up Bitcoin Cash as one and the same as Bitcoin itself.
People visiting Bitcoin.com for news, information and trading opportunities might be duped into buying into the wrong digital currency, many fear. Hamel's ire seems better grounded in misleading advertising claims, rather than any congenital faults of Bitcoin Cash itself. Nonetheless, he has a bastion of supporters who agree with his sentiments.
Indeed, there are plenty of people for and against, with social media abuzz with the debate.
"Other cryptocurrencies are downright scams, like Bcash''-@jhamel's Testimony to the Canadian Standing Committee on Finance FINA. All it will take is a slew of lawsuits from people who lost Bitcoin (money) by sending to fraudulent by default bcash addresses for the State to act. pic.twitter.com/2v7q6xYT6e

— Beautyon (@Beautyon_) March 20, 2018
A Battle Far From Over
If nothing else, Hamel has at least elevated the misinformation debate surrounding Bitcoin Cash to the highest levels. Ver, for his part, has been telling CNBC and other outlets for months that bitcoin is a risky asset while punting Bitcoin Cash as a superior alternative.
With the increase in SegWit adoption and impressive performance to date by the Lightning Network, Ver's principal contention that bitcoin cash is faster and cheaper than bitcoin is growing thin. With the implications of forks and the journey of cryptocurrency itself still in the early days, there are mixed opinions within the fraternity as to how valid any for or against argument can be.
Vinny Lingham, entrepreneur and CEO of Civic, was recently seen nailing his colors to the mast. Lingham blocked anyone referring to Bitcoin Cash as 'BCash' on Twitter. The move appears to have cost him, however, as his authoritarian stance seems to have cooled interaction on his page.
"If you want to get blocked," he said, "just reply to my tweets with the keywords BCash or BTrash. My twitter feed is reserved for adults who want to have intelligent debates on merit, not children," he wrote March 15, 2018.
Coinbase fluffed the rollout of Bitcoin Cash via its exchange in December 2017, resulting in a class-action lawsuit that alleged insider trading at worst or, at best, gross negligence in the introduction of the coin.
Bitcoin is currently trading at around $8,646.66 and bitcoin cash at $1,005.68 according to OnChainFX.com.