Cardano (ADA) Launches Daedalus Wallet 1.0.0. with Enhanced Speed and Reliability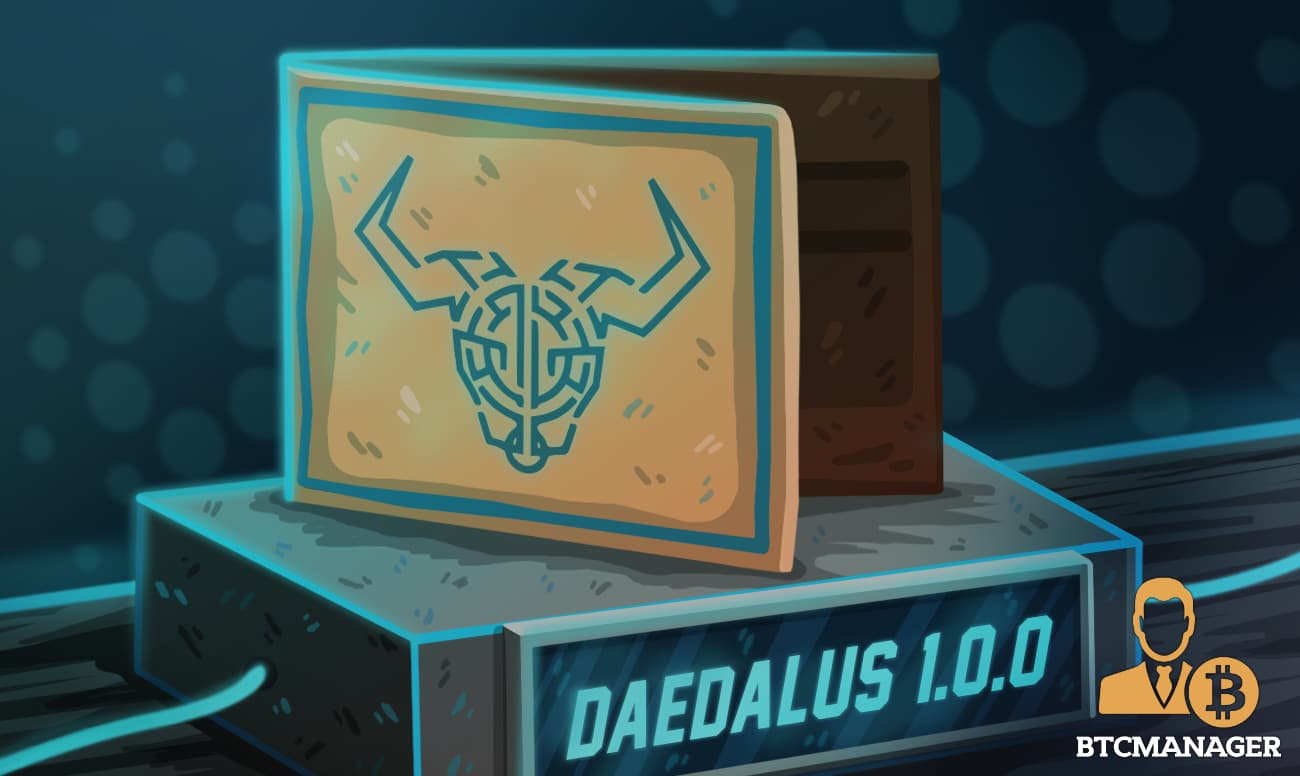 Charles Hoskinson, CEO of IOHK and co-founder of the Cardano (ADA) blockchain project has announced the release of the Daedalus wallet 1.0.0. The team says the latest version of Daedalus comes with several important improvements including speed and reliability. Daedalus wallet 1.0.0 is designed to support both Byron reboot and Shelley, according to a blog post on April 24, 2020.
Cardano (ADA) Reaches Another Significant Feat 
In another significant development for the Cardano (ADA) distributed ledger technology (DLT) project in their journey towards becoming the most robust and operative financial system in the world, Charles Hoskinson has announced the official launch of the Daedalus wallet version 1.0.0.
Per sources close to the matter, the Daedalus 1.0.0 multi-asset wallet is faster and more reliable than the previous release. It also supports both Byron reboot and Shelly, making it possible for those without advanced tech skills to migrate.
As reported by BTCManager on April 22, 2020, Hoskinson shed more light on the Byron to Shelley wallet transition process, making it clear that the Shelley era will only support the BECH32 address format, as such users of legacy wallets will need to migrate their assets themselves. 
Hoskinson said:
"The Byron reboot is the road to Shelley. It supports the legacy addresses from Serokell and Yoroi. We have turned on legacy support for Serokell because we didn't want to confuse people by using Yoroi wallet addresses. However, when Shelley goes live, it'll use a new wallet address BECH32. We believe that the BECH32 format is a good way of future-proofing Shelley wallets."
Cardano to Roll Out More Updates 
Unlike the previous version, which had an average synchronization speed of 9-14 hours,  the new Daedalus wallet 1.0.0 comes with a sync time of about 1 hour, plus a wallet recovery time of just 20 minutes, a significant reduction from the 4.5 hours it used to take.
Interestingly, Hoskinson has hinted that the Cardano team plans to roll out multiple updates for Shelley as well as other important features for the project from May 2020.
As reported by BTCManager earlier in April 2020, Cardano (ADA) inked a strategic partnership deal with the South African National Blockchain (SANBA) alliance, as part of plans to boost Cardano adoption in Africa.
At press time, the price of Cardano (ADA) is up by a massive 17.88 percent on the 24-hour timeframe trading at $0.043659, with a market cap of .$1.13 billion as seen on CoinMarketCap.