Cardano (ADA) Launches Haskell Node 1.8.0 Update with New Improvements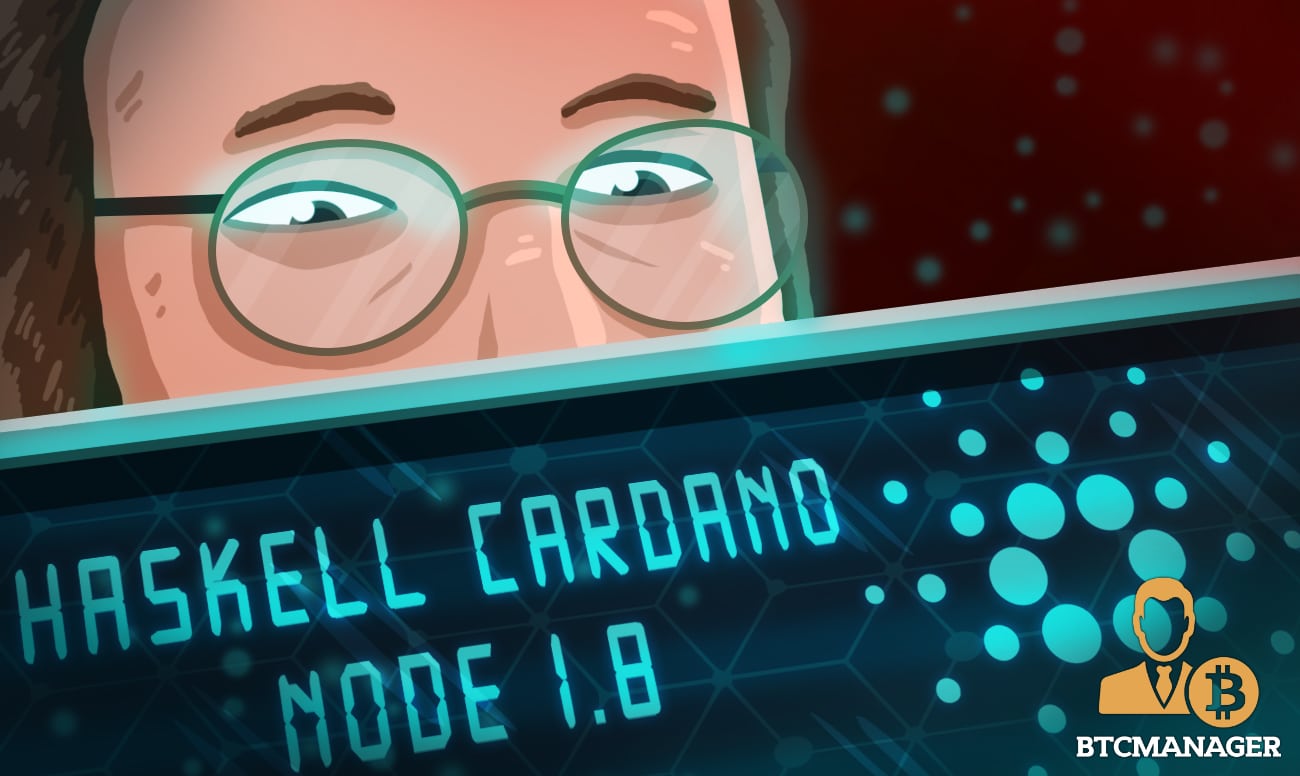 Cardano (ADA), one of the most credible blockchain projects currently in existence, has announced the Cardano Haskell Node 1.8.0 update. The latest release comes with several security and robustness improvements and bug fixes, according to a tweet by Cardano's Charles Hoskinson on March 23, 2020.
Cardano Haskell Update Now Live 
Charles Hoskinson, the CEO of IOHK, the research and development firm partly in charge of the Cardano distributed ledger technology (DLT) project has announced the launch of the Cardano Haskell Node 1.8.0. via his official Twitter handle.
For those who are unaware, the Cardano Haskell implementation comprises a vast array of repositories designed to provide a convenient workflow for developers on the Cardano blockchain. 
Hoskinson tweeted:
And about releases, the Haskell Cardano Node just hit version 1.8 today: https://t.co/6QNMDuLkV8

— Charles Hoskinson (@IOHK_Charles) March 23, 2020
Bursting with New Features and Improvements
As stated in the Cardano GitHub repository, the Haskel update is a cumulative release that comes with numerous bug fixes, security and robustness improvements, plus other minor tweaks and internal improvements.
Specifically, the team has stated that the Haskell 1.8.0 release offers improved tracing and error reporting in the network layer, vectored asynchronous I/O for windows network sockets. Added timeous for the handshake phase in the node-to-node protocol and improved tracers for logging and benchmarking.
That's not all, the team says most of the existing issues associated with the Haskel implementation have been resolved, including resource management bugs, fetching of duplicate transactions, calculation of transaction size to match legacy Byron implementation, replay protection for votes on protocol updates, among others.
Additionally, the team says some new features have also been added to Haskell, including "CLI commands get-tip, pretty-print-cbor and validate-cbor (#591, #545, #637) and added version command to CLI (#593. #630).
Positive Reactions 
Cardano's Haskell update announcement has attracted a lot of positive comments from the supporters of the project on crypto Twitter.
Twitter user @Metroplex_T tweeted 
"Just keep building Charles. When it's built they will come."
@rjmcoin tweeted:
The Ada Oracle Project is now live!

Visit the (unofficial) interactive mind map of the entire #Cardano ecosystem.https://t.co/tSeF0Xk6xu$ADA pic.twitter.com/n4qsh8W1QC

— AdaOracle.link (ORCL) (@AdaOracle) March 23, 2020
In related news, on March 10, 2020, BTCManager reported that the Cardano team has released a research paper on Ouroboros Hydra, a new proof-of-stake (PoS) consensus algorithm capable of completing 1,000 transactions per second.
At press time, Cardano's native altcoin, ADA is the 15th-largest cryptocurrency in the world. The price of ADA sits at $0.030077, with a market cap of $779.81 million as seen on CoinMarketCap.