Cardano Founder Charles Hoskinson Shares Thoughts on Ethereum dApps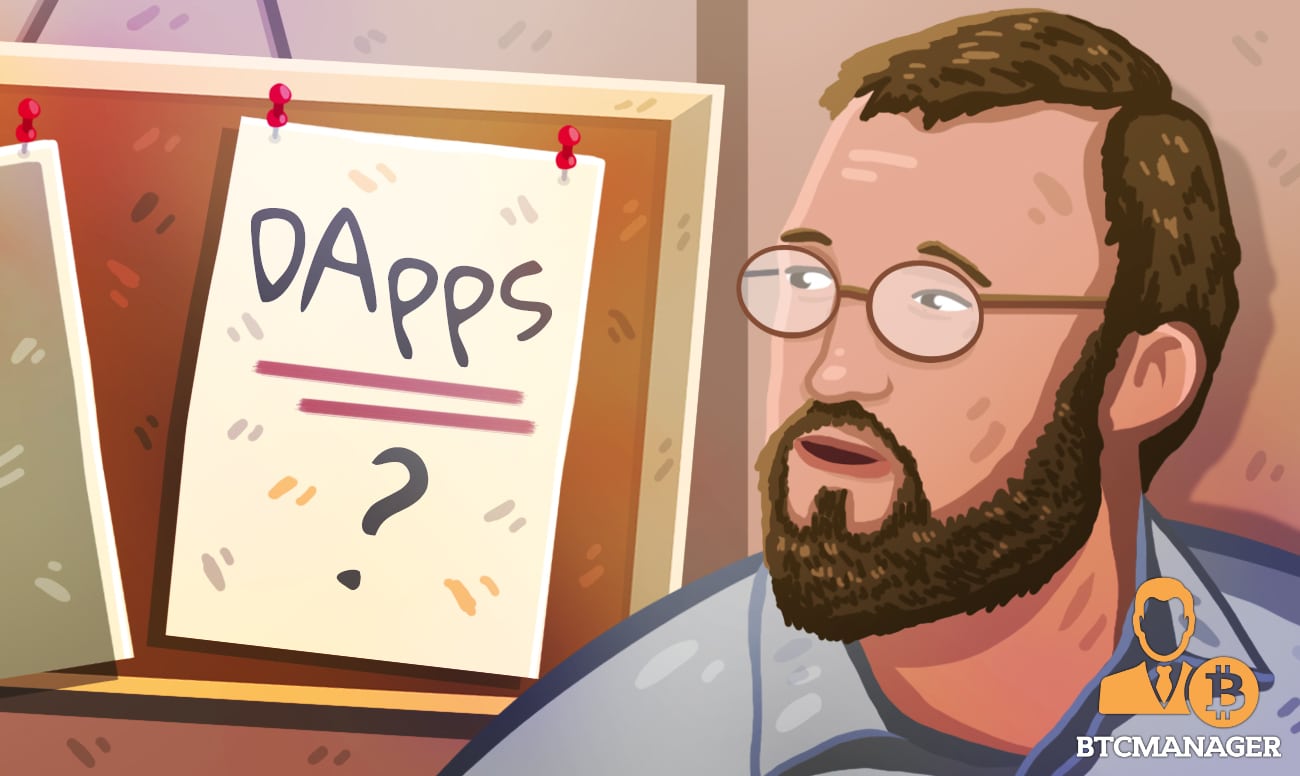 Cardano creator Charles Hoskinson, who recently had his account verified on Twitter, recently aired his views on dApps and Cardano's future in a Livestream on his Youtube Channel. Hoskinson stated the decentralized applications ecosystem still has a long way to go to achieve its potential, terming it 'unhealthy' as most dApps still operate off-chain.
dApps are not yet 'Self-Sustaining'
According to the blockchain expert, there are 3800 dApps available on the Ethereum network; however, only a few hundred have handled financial transactions to date. He said the rest are ghost chains and have not yet dealt with any capacity of transactions.
Charles Hoskinson revealed that in the financial year 2020, only 31% of newly developed dApps got built within the Ethereum network. He gave a reason for the occurrence, stating that the Ethereum transactional gas fees might make the trend continue this year. On his views on the sustainability of decentralized applications, he said:
"If the goal is just random speculation, Ponzi schemes, and no real use and utility and no ability to scale millions and billions of people, I want nothing to do with that if the goal is to build things that people use long term and have sustainable economics, okay sign me up."
dApps are Far from 'Generating Profits'
In the live broadcast, Cardano founder stated that people are still far from generating dApps that could make a difference in the crypto-verse.
He added the issue of operating with high gas fees has to get addressed. He shed light on how much he is surprised that parties within the crypto space are not aware of the inefficiency in using these blockchain-based programs.
Hoskinson gave an excellent example of Bitcoin, the most valuable cryptocurrency, having no dApps. According to him, the very inexistence of dApps in Bitcoin shows no correlation between these applications and digital asset pricing.
Charles Hoskinson expressed his joy with Cardano's progress, stating that Cardano currently moves an almost similar economic value to Ethereum despite having a market capitalization five times smaller than the latter.
The Future is Cardano
Hoskinson stressed that Bitcoin and Ethereum are not entirely sustainable, interconnected, and scalable ecosystems to people interested in cryptocurrency. With the number of developers and researchers, Cardano might beat the two and become the first efficient third-generation cryptocurrency jumping ahead of the highly awaited ETH2.0 network.
Charles Hoskinson said the Cardano project is still under development with three phases: metadata, tokens, and innovative smart contract platforms such as Plutus. Cardano developers are also working on the creations of side-chains and converters to transfer tokens from the Ethereum network to the Cardano network.