Cardano's (ADA) Emurgo Launches Blockchain Academy in India to Train 2,500 People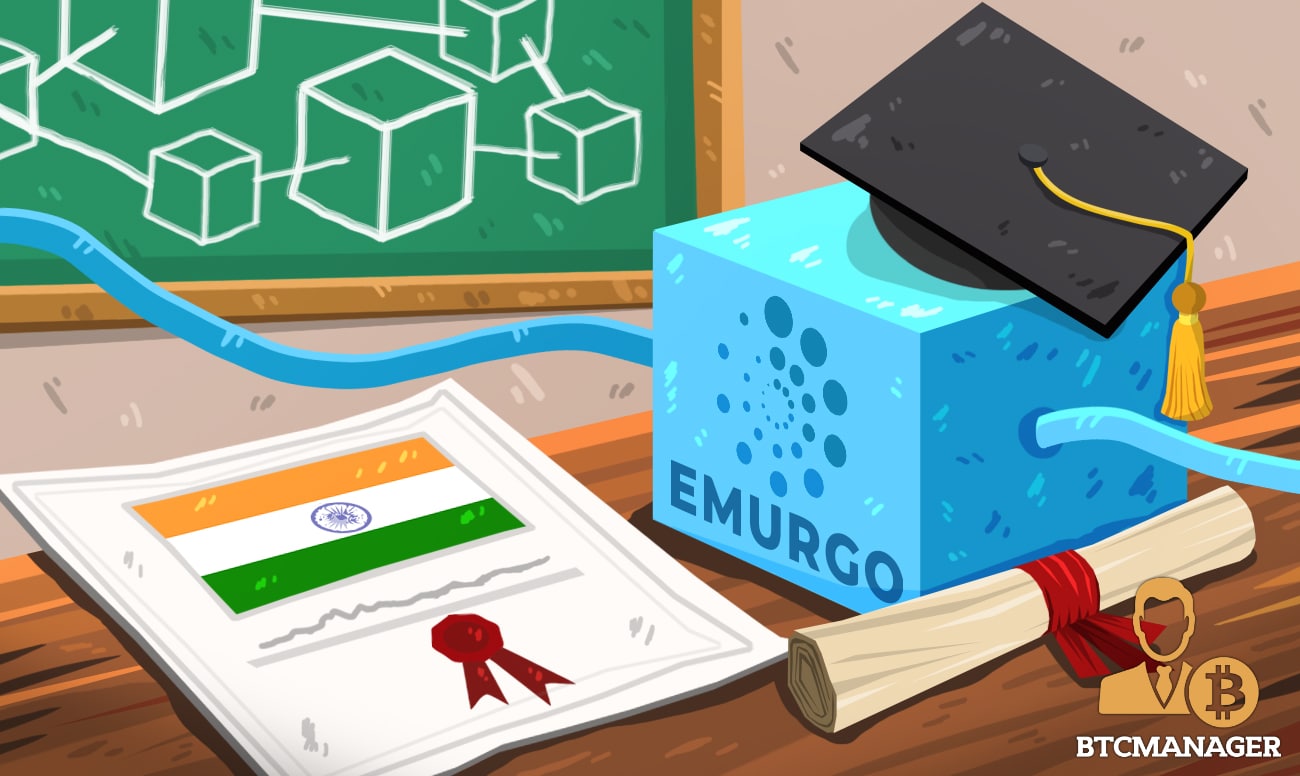 Emurgo, the commercial arm of the Cardano project, which claims to develop, support and incubate commercial startups, has launched a blockchain academy in India to train 2,500 blockchain developers, according to an Economic Times report on February 21, 2019.
Emurgo Poised to Raise 2,500 Blockchain Developers
Per sources close to the development, Emurgo has established its blockchain academy in India and is now looking to train at least 2,500 developers by the end of 2019.
According to the firm, it plans to collaborate with about 200 institutions in India this year and also set up offices in various cities in the nation, including Hyderabad, Chennai, Delhi, Pune, and Mumbai before the end of this year.
Specifically, the Emurgo team has made it clear that the full-time program which begins later in April 2019, would be divided into several online and offline courses.
The entire program will run for 175-hours and is designed for both expert developers as well as newbie coders. Reportedly, the training will be conducted by both blockchain-focused small and medium enterprises (SMEs) as well as seasoned experts in the blockchain space.
Though nascent, it's worth noting that blockchain technology is gradually being adopted by numerous firms in various sectors of the global economy, including the arts, healthcare, fintech, and more.
As reported by BTCManager earlier in February, Kolon Group, a highly-reputed South Korea-based corporation announced plans to integrate blockchain technology into its operations.
A Dearth of Blockchain Developers
While the demand for revolutionary technology is high, there is still a significant shortage in the number of blockchain professionals capable of occupying vital vacancies in firms that require DLT expertise.
Against that backdrop, CEO of Emurgo Academy, E. Venkatesan has stated explicitly that the project is aimed at training blockchain developers that can fill the DLT gap in SMEs, as these startups may not be able to train their employees internally.
In September 2018, BTCManager informed that the Big Four professional services network, PwC was looking to train 1,000 of its employees in blockchain and other new technologies.
While the Emurgo initiative is a welcome development, it's worthy of note that the platform is not the first to launch such a program, a strong indication that it's only a matter of time before the problem of DLT developer scarcity is entirely solved.
On February 8, 2019, reports emerged that the African Blockchain Alliance had joined forces with ConsenSys Academy to create a "Blockchain Developer Program" in Africa, to improve the skills of devs in the continent.