Caroline Wozniacki Signs Deal with GCOX to Launch Her Own Crypto Token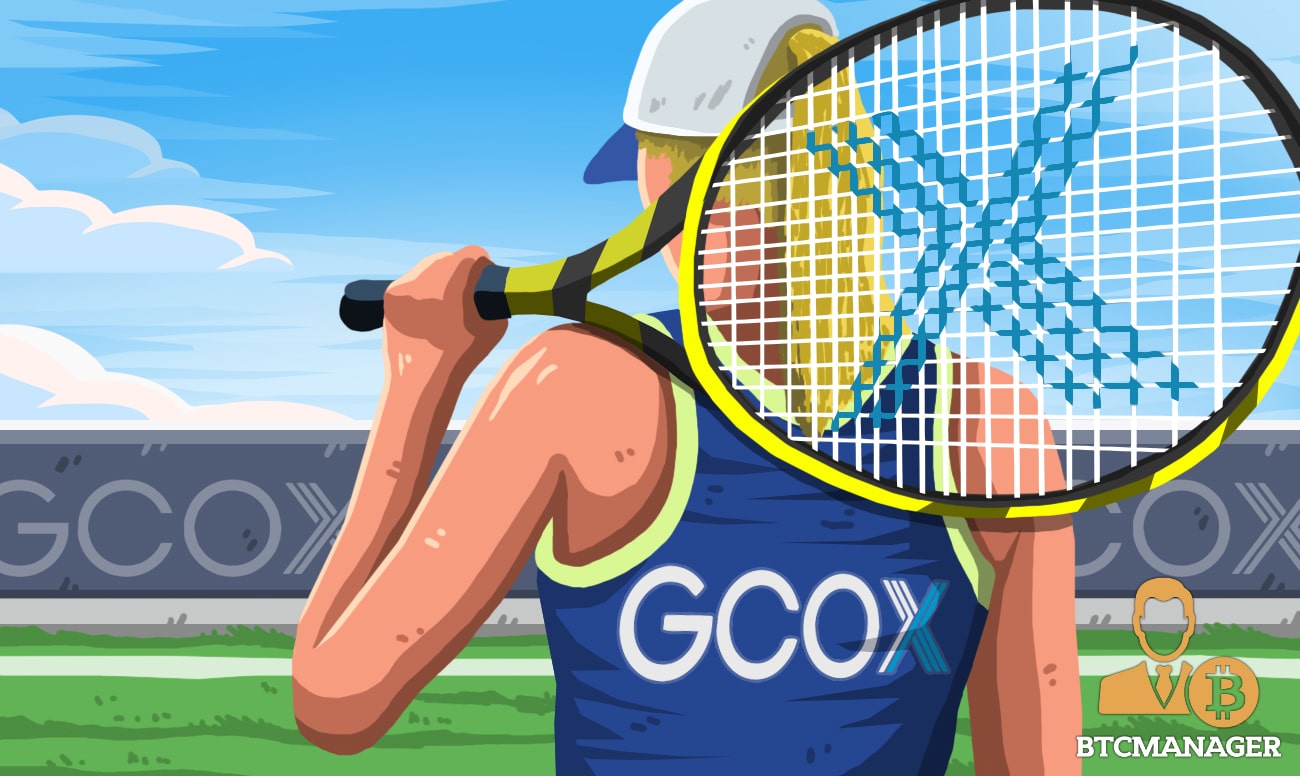 Tennis star Caroline Wozniacki signed a deal with Global Crypto Offering Exchange (GCOX) to launch her crypto token, Reuters reported on October 18, 2018.
First Female Athlete to Endorse a Blockchain Startup 
Tennis ace Caroline Wozniacki has become the latest athlete in line to sign a deal with a significant cryptocurrency exchange and show support for the burgeoning blockchain industry.
Back in April 2018, Wozniacki was named as an ambassador of Lympo, a blockchain startup which provides rewards for physical activity. Following her endorsement, the company said that the value of its LYM token grew by more than 50 percent in just 24 hours.
Wozniacki, who claimed her maiden Grand Slam title at the Australian Open in January, has now partnered with Global Crypto Offering Exchange to launch her crypto token. Global Crypto Offering Exchange (GCOX) is a Singapore based startup that has built a blockchain-powered platform where celebrities can tokenize their popularity.
Philippine Boxing Legend and current Senator Manny Pacquiao signed up with the platform in March 2018, with other notable clients including ex-soccer star Michael Owen and singer Jason Derulo. The company also lists a member of Abu Dhabi's ruling family, Sheikh Khaled bin Zayed al-Nahyan as a private investor in the company.
"To be the first female athlete to have her token is cool…I am looking forward to expanding that before other people start getting into it," Wozniacki told Reuters in an interview on the sidelines of an event to sign the deal in Singapore.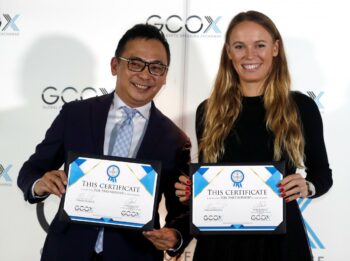 Caroline Wozniacki and CEO of GCOX Global Crypto Offering Exchange, Jeffrey Lin
(Source: Reuters)
Celebrity-Powered Crypto Tokens
According to Reuters, the GCOX tokens aim to give buyers exclusive merchandise and interactions with their favorite celebrities. Apart from promotion, the company also stated that the celebrities would even get financial benefits from the cryptocurrency, as they will receive proceeds from the token sales.
However, to buy the celebrity tokens, prospective buyers will first have to acquire GCOX's tokens called ACM.  The exchange's CEO Jeffrey Lin refused to say how many tokens have been sold so far but said that the company was trying to raise $300 to $600 million.
During the event surrounding the deal signing, Lin said that the first of the several celebrity tokens the company has planned was likely to be launched in 2019. Lin said that if "everything goes well" the public could see the first celebrity token started in the first quarter of 2019.
Wozniacki's digital currency will have to wait, though, as Lin said that the company still hasn't decided whether to launch Michael Owen's or Manny Pacquiao's token first.