Celsius Network's Founder Withdrew $10 Million Ahead of the Company's Insolvency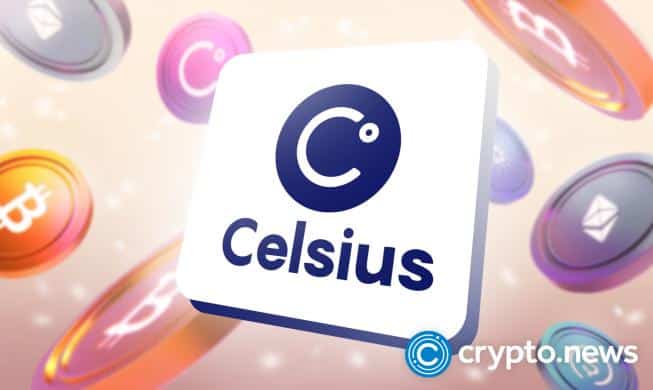 According to the Financial Times, Alex Mashinsky, who resigned as CEO of Celsius on September 27, withdrew US$10 million from the crypto exchange weeks before it declared bankruptcy and froze withdrawals in June.
Withdrawals, Exchanges, and Transfers Suspended by Celsius
Mashinsky's crypto withdrawals in May of this year coincided with many customers withdrawing their assets from the company, alarmed by the broader turbulence in crypto markets and concerns about Celsius's financial health.
On June 12, Celsius froze withdrawals, leaving hundreds of thousands of retail investors unable to access their funds. In July, the company declared bankruptcy, leaving a $1.2 billion hole in its balance sheet.
Customers were drawn to Celsius's firm by its outrageous interest rates, which reached as high as 18% on some cryptocurrencies and deposited a peak of $25 billion worth of crypto holdings.
Mashinsky resigned as CEO on Tuesday and will come under closer examination due to the withdrawal disclosures. It will be unclear when he was aware that Celsius wouldn't be able to return customers' assets.
Celsius Provides Information Regarding Mashinsky's Transactions to Court
Celsius is scheduled to provide information about Mashinsky's transactions to the court in the upcoming days as part of a more extensive disclosure by the business of its financial affairs.
A Mashinsky spokesperson stated that despite the withdrawals, he and his family still had $44 million in crypto assets frozen with Celsius, which he had voluntarily disclosed to the official unsecured creditor committee (UCC) in the bankruptcy proceedings.
Mr. Mashinsky withdrew a percentage of the cryptocurrency in his account in mid to late May 2022, much of which was used to pay state and federal taxes. According to the spokesperson, he consistently deposited cryptocurrency in amounts totaling what he withdrew in May in the nine months preceding that withdrawal.
Mashinsky, 56, was a co-founder of Celsius in 2017 and served as the company's public face. He promoted his message of financial independence from the banking industry by participating in weekly video speeches on YouTube.
By raising $600 million in equity from the second-largest pension fund in Canada, Caisse de dépôt et placement du Québec, and the US investment firm WestCap, Celsius reached a market value of $3 billion by the end of 2021.
Despite Mashinsky's outward confidence, the business struggled behind the scenes to manage its assets, and at times it had to pay out more in interest to consumers than it was making through lending.
Past Events
Celsius experienced a string of investment losses in 2021 and 2022, which contributed to its demise but were not disclosed to customers. The Vermont state financial regulator claimed last month that Celsius was insolvent as early as May 13 of this year.
In May, the company saw massive asset outflows as crypto markets were rocked by the collapse of two interconnected cryptocurrencies, TerraUSD and Luna. Their demise triggered a chain reaction of company failures throughout the cryptocurrency industry.
Just days before freezing withdrawals, Celsius assured customers that it had adequate reserves and declared "full speed ahead."
Mashinsky, a former telecoms executive, may be forced to return the $10 million he withdrew from Celsius. Payments made by a company in the 90 days preceding bankruptcy can be clawed back for the benefit of all creditors under US law.
According to one person familiar with the situation, around $8 million of the assets Mashinsky withdrew were used to pay taxes on income generated by the assets on Celsius.
The remaining $2 mn was in the form of Celsius's native "CEL" token. According to the source, the withdrawal was pre-planned and related to Mashinsky's estate planning.
Mashinsky, who once held most of Celsius's shares, has claimed to be one of the company's largest creditors. In his resignation letter from earlier this week, he expressed regret to the public for the "tough financial conditions individuals of our community are enduring."