Celsius Update: Alex Mashinsky Reportedly Sold Millions of Dollars Worth of BTC Using Customers' Funds and Bought it Back at a Loss a Day Later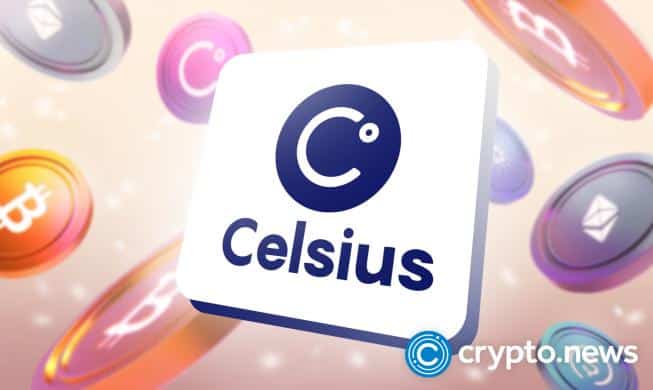 When it rains, it pours. At least that's how it must feel for disgraced Celsius CEO Alex Mashinsky. Each day seems to bring new tales of misdeeds from the bankrupt crypto lender.
Mashinsky Takes Over Celsius's Trading Strategy
According to the latest reports, Alex Mashinsky apparently took over his company's trading strategy in January, citing an upcoming US Federal Reserve meeting as the reason.
According to unnamed sources familiar with the situation, Mashinsky was worried the Fed might raise interest rates and chose to disregard experienced traders. Instead, he took it upon himself to sell hundreds of millions of dollars worth of Bitcoin (BTC) belonging to Celsius customers and bought it all back a day later, but tens of millions of dollars short.
The sources added that Celsius lost $50 million in trade in January alone because of Mashinsky's bad decision. This loss was made worse by the Federal Reserve's plans to raise interest rates, which also affected the cryptocurrency markets.
Second Day of Bankruptcy Hearings Commences
Meanwhile, the much-anticipated second-day hearing of Celsius's bankruptcy proceeding kicked off earlier today. Lawyers for the troubled crypto company started by complaining about the "constant" and "inaccurate" media coverage from multiple sources, saying that they had told their client to "take the repeated punches."
The lawyers clarified that Celsius did not plan to dollarize claims against it and give customers their crypto's worth in fiat. Instead, they said Celsius plans to give customers their money back in cryptocurrency. This was a major sticking point for many Celsius victims, and its resolution is sure to be met with a sigh of relief.
Also, Judge Martin Glenn, the chief judge in the bankruptcy proceedings, said that Celsius Network's controversial Earn product had not only been a key part of the company's business model but had also been investigated by multiple government agencies on suspicion of selling unregistered securities.
Judge Glenn also allowed several Celsius account users to speak before the court. He noted how many of them raised the issue of Celsius and its CEO, Alex Mashinsky, lying to them regarding the safety of their funds and expressed the hope that the Unsecured Creditors Committee (UCC) would examine the subject in greater detail in the future.
Judge Approves Motion to Sell Mined Bitcoin
But it was not all doom and gloom for Celsius on the second day of hearings. The lawyers for the crypto lender got the motion to let Celsius sell mined BTC passed.
The lawyers had argued that if Celsius failed to finish building its BTC mining operation, it risked destroying a lot of value.
While expressing his misgivings, the judge approved the motion, stating, "At the bottom, this is a business judgment decision. It may be wrong, but we will see."
Celsius Releases Budget Plans for Next Three Months
And finally, as the bankruptcy proceedings go on, Celsius has made public its budget for the next three months. The company stated in court documents filed on August 14 that it estimates its net cash flow to be in the red to the tune of $137.2 million by the end of October.
The beleaguered crypto lender reported owing a total of $6.7 billion in token liabilities as of July 29, 2022.
Celsius presently has more than $3.8 billion in token assets, including about $761 million in its own token, CEL, putting its shortfall at around $2.84 billion.
The crypto firm intends to spend $85.4 million on operating expenses through the end of October, including $57.3 million on cryptocurrency mining operations and $13.9 million on paying workers. Celsius also expects to spend $33.5 million on restructuring costs alone in that period.