Chainlink launches staking protocol on Ethereum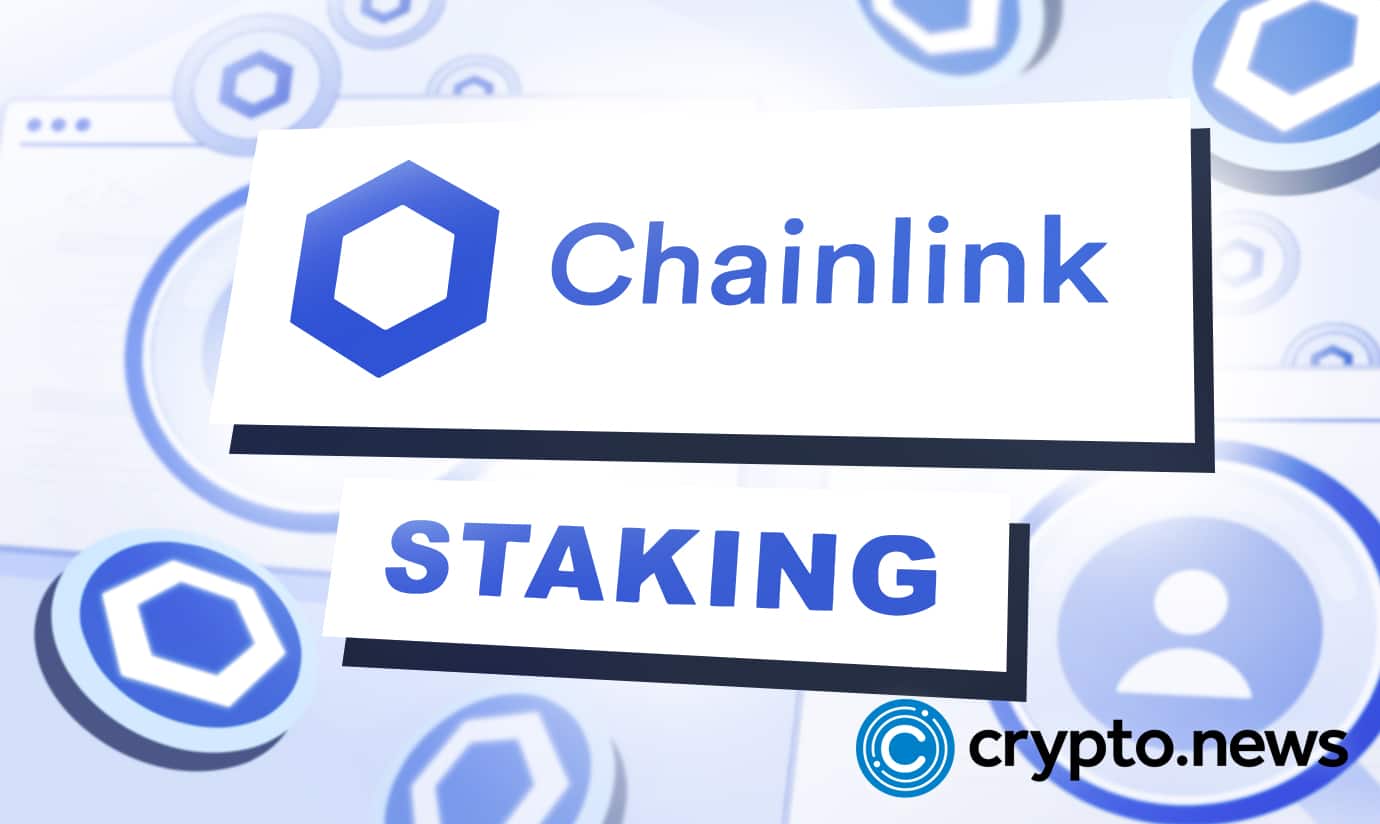 Chainlink announced on Wednesday that version 0.1 of its staking protocol will be launched on the 6th of December. The staking service will be launched on the Ethereum mainnet, according to the announcement.
Coming upgrades
Announcing via its Twitter page, Chainlink took the opportunity to inform users and the wider community of its iterative process of building follow-up versions of the staking protocol after this first upcoming release. It said the process will equally affect the important features of the next versions such as the lock-up timeframe.
Chainlink said the initial 12 to 24-month lock-up timeframe was determined by an initial conservative cycle. The release cycle included a lot of advanced approaches in every release.
Developing a smart contract usually involves much longer cycles in order to minimize situations of duplicity in audits, as well as engineering efforts throughout the many versions of the protocol.
Chainlink said adequate consultation was carried out with members of the Chainlink community, as well as node operators. It, therefore, realized that a momentous iterative process along with a quite frequent pace of releases is preferred. Each of these will have a condensed concentration that will focus on significant features.
Staking benefits
Due to that, the next version to be expected is Staking v0.2. it is now scheduled to be released within the next 9 to 12 months after v0.1 has been released on the 6th of December. At that time, the platform said stakers on v0.1 would be able to unlock or move their LINK, as well as their reward.
Chainlink advised all stakers on its platform to understand how v0.1 is designed including the lock-up timeframe as it is very important. they should also learn about the staking rewards, alerts, as well as other features built around it.
Part of the aims of staking is to establish a firm reputable framework that would determine the selection of nodes to take part in the decentralized oracle network. Therefore, staking metrics are going to get introduced in the first reputable system in v0.1.
The expected Chainlink v0.1 launch is operated as a conjugation point where both Chainlink and its economic projection come together. When the Chainlink system is put together with other significant economic programs like Chainlink SCALE and Chainlink BUILD, it will get into its next phase of sustained growth, improved crypto-economic system, and a completely new level of value created throughout the network.