China-Based HTC to Launch Blockchain-Enabled Smartphones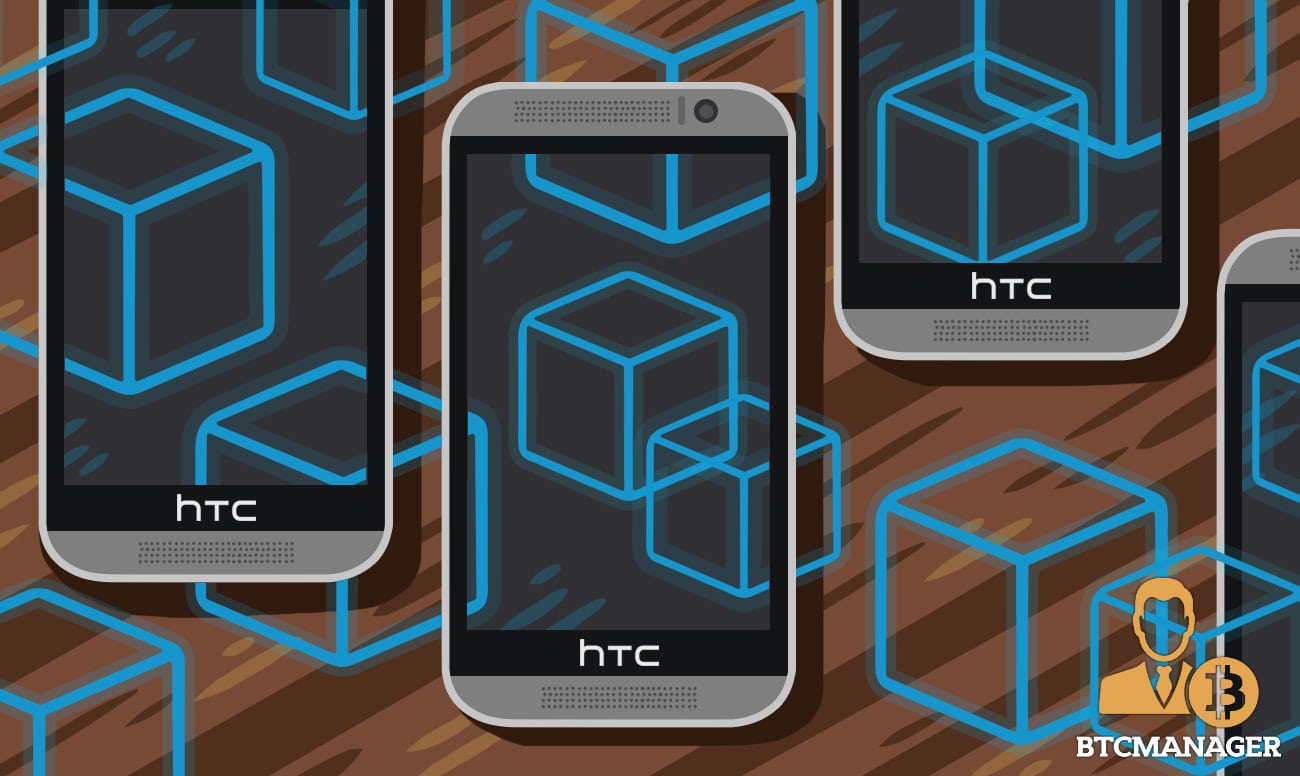 HTC, a Taiwan-based smartphone company, announced that it's all set to launch its blockchain-enabled smartphones, HTC Exodus. According to the official website, the early access will hit the stores sometime around Q3 of 2018.
HTC Hops on the Crypto Bandwagon
The futuristic smartphone also mentions it "is the first cold wallet phone with key recovery." This function is already a notable achievement because the one thing that keeps other crypto wallets from perfection is the absence of recovery keys. As many are aware, once a user loses their private key, it's gone forever. The company's chief crypto officer Phil Chen stated:
"In the new internet age, people are generally more conscious about their data. This is a perfect opportunity to empower the user to start owning their digital identity. The Exodus is a great place to start because the phone is the most personal device, and it is also the place where all your data originates from. I'm excited about the opportunity it brings to decentralize the internet and reshape it for the modern user."
HTC Partnering with CryptoKitties
If this is n't news enough, the company is also said to be partnering with CryptoKitties. CryptoKitties are collectibles that exist in a game, on the Ethereum blockchain, where developers proficient in Dapps can breed and collect these graphic kitties. Around the end of last year, these collectibles choked the network.
In May 2018, the company stated, "We envision a phone where you hold your own keys, you own your own identity and data, and your phone is the hub."
We want to invite all developers to distribute your blockchain game, collectible and NFT concept on @htcexodus. We believe there is a paradigm shift and the pendulum is swinging back to ownership and the value of content. https://t.co/OO5sAwOXFo via @cryptocoinsnews @philchen913 pic.twitter.com/jkoPJ1YqXg

— HTC EXODUS (@htcexodus) July 12, 2018
If HTC is successful in pulling off these ambitious projects, then it could lead to public awareness and large-scale adoption of the technology. However, if the project were to fail, the innovations ushered in by cryptocurrencies could become quickly stuck in a quagmire of debate regarding centralization, security, and hacks.
Adoption of cryptocurrencies is manifesting in different ways. Although outright trading is still a mystery in many countries, companies have found a way to circumvent that. On July 11, the browser Opera announced it was launching a new version with a built-in cryptocurrency wallet that supports Ethereum.
Will HTC's bet on crypto be fruitful? Share your views in the comments section.