China: Authorities Tap Blockchain to Issue Post-Pandemic Consumer Vouchers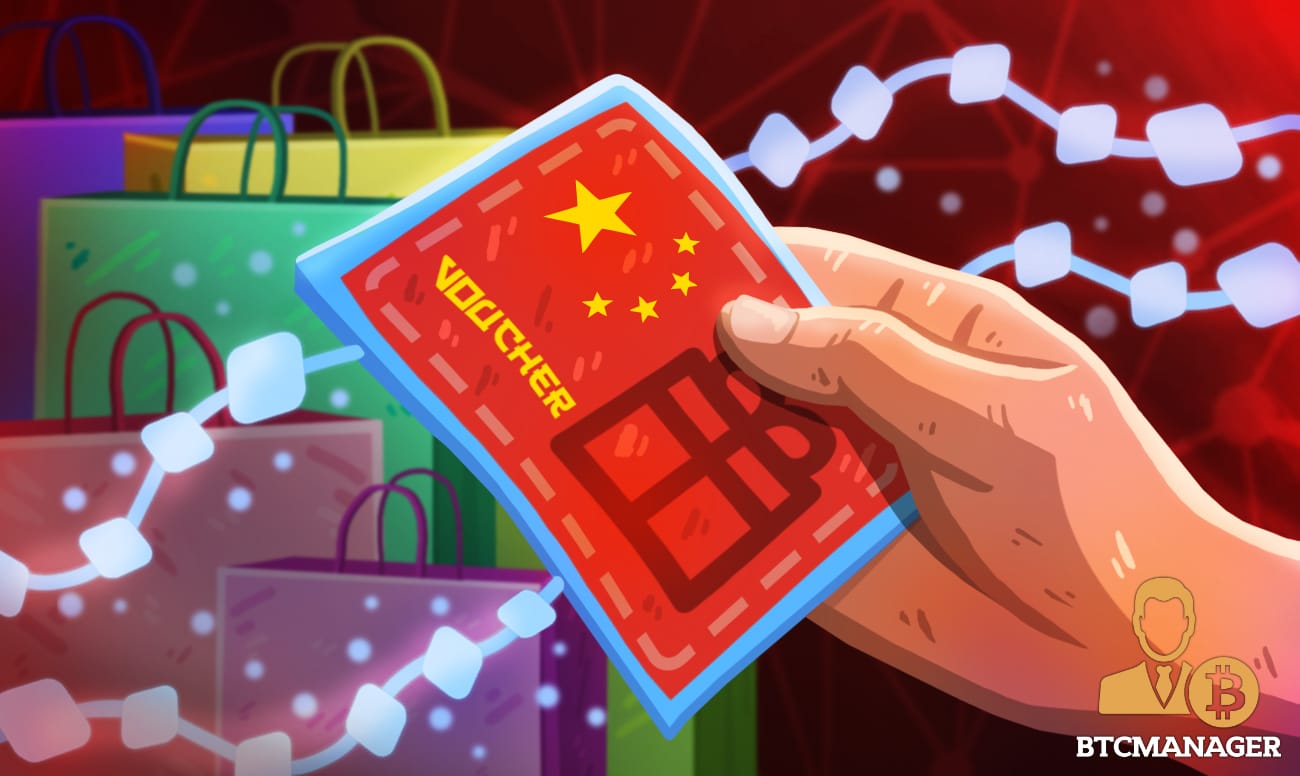 Nanjing, the capital of China's eastern Jiangsu province, which also functioned as the national capital during part of the Ming dynasty, has adopted distributed ledger technology (DLT) for the issuance of "consumption vouchers" to residents, as part of palliative measures aimed at helping the masses to cushion the adverse effects of the COVID-19 pandemic, according to reports on June 23, 2020.
Stimulus Package on the Blockchain 
Since the coronavirus epidemic broke out in the Wuhan province of China in December 2019, the world has not remained the same, as virtually all sectors of the global economy have been hit hard by the health crisis, with the Chinese economy among the ones most ravaged by the pandemic.
Per sources close to the latest development, since the coronavirus epidemic grew into a serious pandemic, the Chinese government has been doing its best to cushion the effects of the disease on businesses in the region by formulating various policies and implementing solutions aimed at resuscitating the dying economy, while also significantly reducing the spread of the virus.
Earlier in February 2020, Alibaba's Xiang Hu Bao mutual aid platform used blockchain technology to hasten up claims processing and offer faster payouts to its clients.
Nanjing Leverages DLT 
Fast forward to June 2020 and the city of Nanjing has joined the growing list of Chinese entities using blockchain technology to make life easier for the masses during these trying times.
Specifically, authorities in Nanjing have developed a blockchain-based voucher which functions as a crypto-driven stimulus package for residents and businesses. The vouchers are exchangeable for food, household appliances, transportation and more, on supported brands and merchants, including Didi Travel, Pizza Hut, and others.
Earlier in June, Nanjing authorities joined forces with various brands supporting its blockchain voucher project to launch the "Nanjing Metropolitan Area Consumption Alliance," which aims to issue a massive 1 billion yuan (roughly $141 million) of consumption vouchers in the coming months. 
As of June 15, 2020, Nanjing has issued over 380 million (about $54 million) yuan worth of blockchain vouchers via an open lottery and directional distribution system.
Commenting on the innovative initiative, Jin Tao, a senior researcher at Suning Institute of Finance, described the project as a forward-thinking maneuver, adding that he expects other Chinese cities to follow the same route as Nanjing.