China's e-CNY White Paper Criticizes Bitcoin; Reveals CBDC Project Uses Smart Contract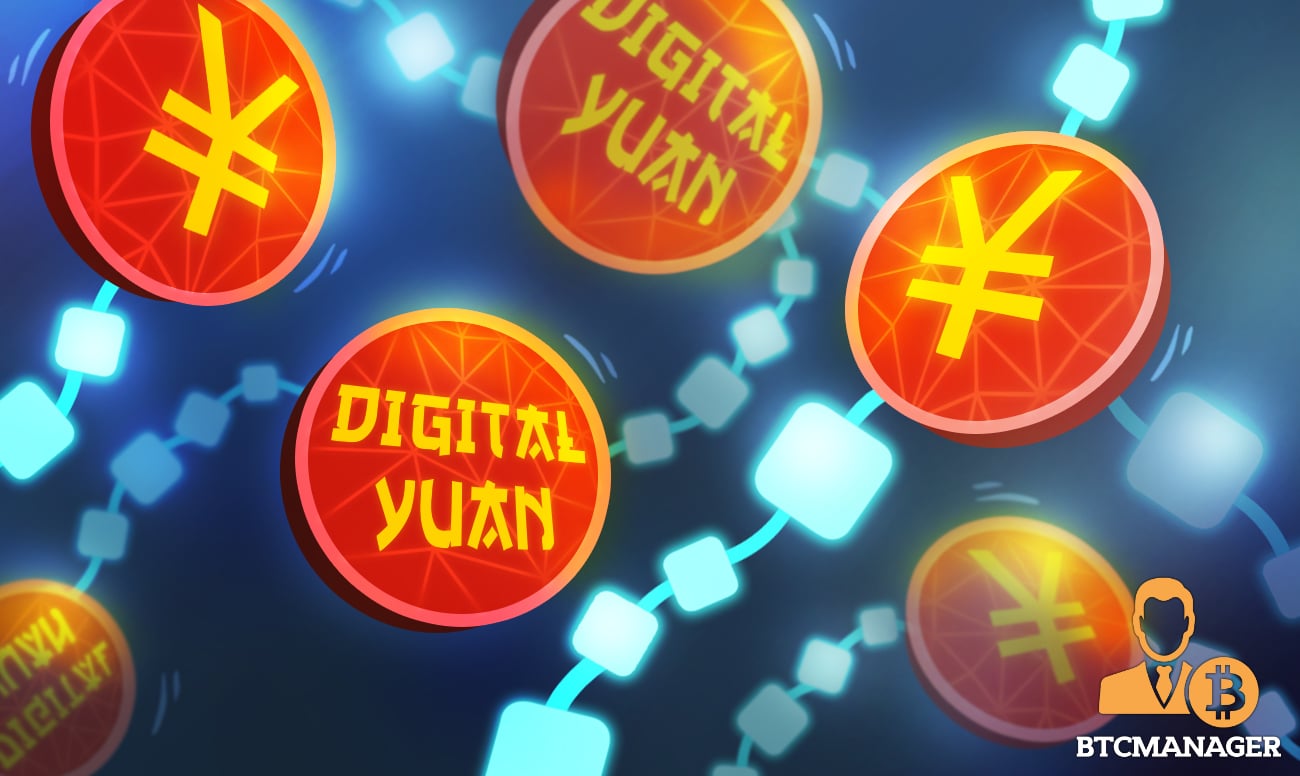 The People's Bank of China (PBOC), China's central bank, has published a white paper on its upcoming central bank digital currency (CBDC), otherwise known as the digital yuan or e-CNY.  Notably, the document revealed that the project utilizes smart contract features for programmability.
PBOC White Paper Faults Crypto and Stablecoins 
The e-CNY white paper, which was a first by the PBOC, is titled Progress of Research and Development of E-CNY in China. The document gave a background on the research of the CBDC project, and also outlined the key objectives, features, design, and progress of the e-CNY. 
The article mentioned bitcoin and the rise of more altcoins, which have seen exponential adoption over the years. However, the white paper did not fail to criticize BTC and other cryptocurrencies. According to the document:
"Adopting blockchain and encryption technology, cryptocurrencies such as Bitcoin are claimed to be decentralized and entirely anonymous. However, given their lack of intrinsic value, acute price fluctuations, low trading efficiencies and huge energy consumption, theory can hardly serve as currencies used in daily economic activities."
Also, the white paper noted that cryptocurrencies were speculative assets, used for illegal activities such as money laundering, and a potential risk to financial stability. Furthermore, the PBOC said that institutions in response to crypto's volatility decided to introduce stablecoins, but the central bank said that such efforts could bring "risks and challenges to the international monetary system, payment and clearing system, monetary policies, cross-border capital flow management, and etc."
E-CNY has Smart Contract Functionality
Meanwhile, China's e-CNY, which operates a two-tier model, will be centralized and have legal tender status. Also, the digital fiat currency which functions as a retail CBDC, would reduce cost, improve retail payment, and boost China's digital economy. 
Interestingly, the Chinese central bank revealed for the first time that e-CNY uses smart contracts features for programmability. An excerpt from the document reads:
"E-CNY obtains programmability from deploying smart contracts that don't impair its monetary functions. Under the premise of security and compliance, this feature enables self-executing payments according to the predefined conditions or terms agreed between two sides, so as to facilitate business model innovations."
Digital Yuan Research, Trials, and Results
According to the white paper, the PBOC created a task force to research and study e-CNY in 2014. Following the establishment of a Digital Currency Institute in 2017 by the Chinese central bank, the PBOC began testing the digital fiat currency in collaboration with commercial banks towards the end of 2017. 
Since then, the Chinese government has carried out extensive trials on the digital yuan across different cities, such as Suzhou, Shenzhen, Chengdu, and Xiong'an. In June, authorities completed its first blockchain-powered salary payments in e-CNY. 
The document noted that by the end of June 2021, the digital fiat currency has been implemented in more than 1.32 million scenarios. Also, there has been a total transaction volume of 70.75 million valued at RMB34.5 billion ($5.3 billion), from over 20.87 million retail wallets and more than 3.51 million corporate wallets.
Also, the white paper stated that there was no exact time frame for the e-CNY's official launch. However, China's accelerated digital yuan efforts have caused concerns both within and outside China, with some commentators stating that the e-CNY is used by the government to trace users' transactions. Contrary to speculations, an ex-PBOC official said that the digital yuan was not a surveillance tool.