China and Hong Kong Prepare for Cross-border Digital Yuan Testing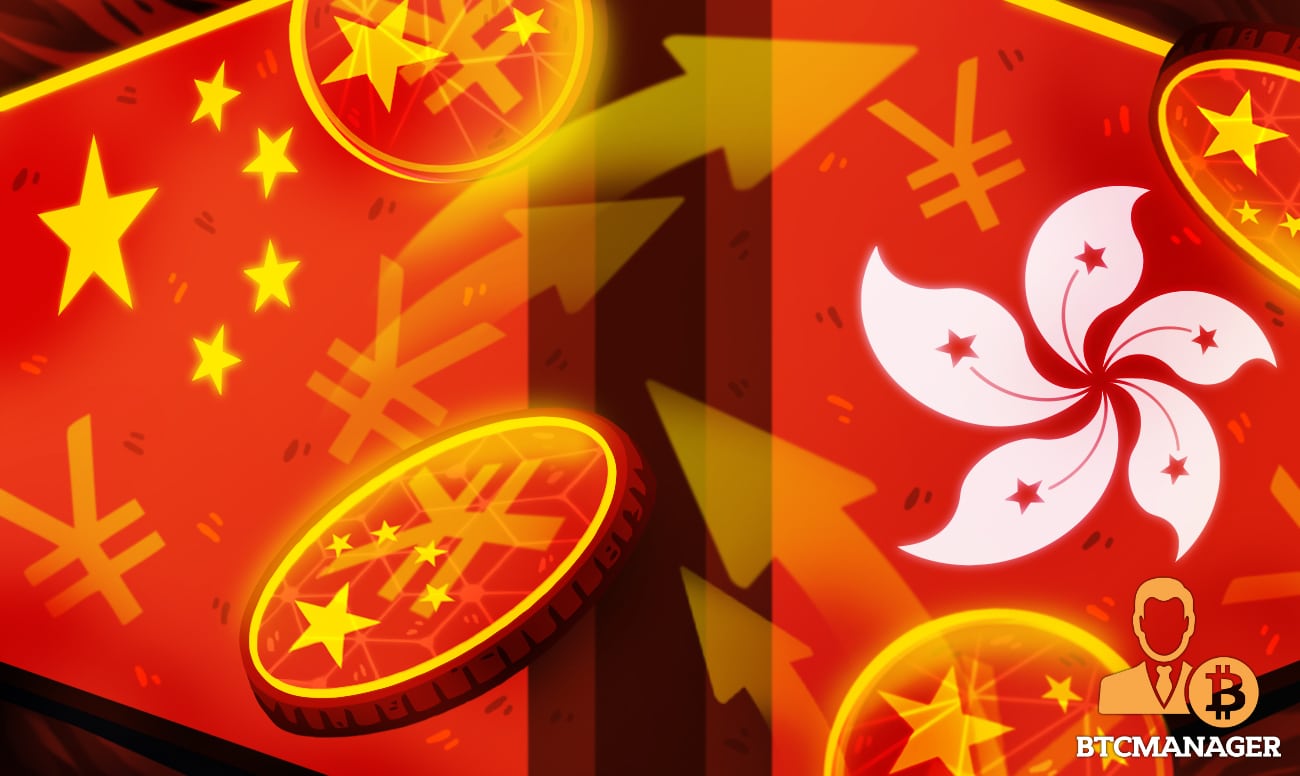 China's central bank and the Hong Kong Monetary Authority (HKMA) are gearing up to conduct a pilot test of the e-yuan central bank digital currency (CBDC) system. The move further broadens the scope of the digital currency electronic payment (DCEP) with plans to introduce the currency in Macau as well.
Multi-currency Support for FPS Using China's CBDC
According to Regulation Asia, the HKMA and the People's Bank of China (PBOC) will soon test China's CBDC for cross-border transactions involving Hong Kong and the mainland. Commenting on the plans in a blog post earlier in December, HKMA head Eddie Yue revealed that preliminary technical preparatory work is already underway, adding:
"As the renminbi is already in use in Hong Kong and the status of e-CNY is the same as cash in circulation, it will bring even greater convenience to Hong Kong and Mainland tourists. While there is not yet a timetable for the launch of e-CNY, it will certainly offer an additional payment option to those in Hong Kong and the Mainland who need to make cross-border consumption."
The Hong Kong subsidiary of the Bank of China will reportedly handle the pilot scheme according to a report by Chinese media outlet Caixin.
The planned DCEP test is part of the HKMA's agenda for its Faster Payment System (FPS) launched back in Sept. 2019. FPS is supposed to offer instantaneous international remittance payment capabilities for Hong Kongers.
Creating a digital yuan bridge will also be a step towards offering multi-currency support on the FPS infrastructure. The HKMA is also conducting joint CBDC studies with both Thailand and Singapore. As previously reported by BTCManager, HKMA tapped Ethereum developer ConsenSys for its cross-border CBDC test with Singapore.
For Yue, such collaborations are part of efforts to ensure that the FPS gains international traction. "We are studying how to make use of the linkages with these systems to allow Hong Kong people to make payment directly through the FPS at overseas tourist hot spots," the HKMA chief added.
Expanding the Scope of China's Digital Yuan CBDC
Apart from plans to introduce the digital yuan in Hong Kong, reports indicate that China's CBDC could make a splash in Macau. Indeed, casino operators are already warning of a possible decline in the enclave's gambling industry if such a move happens.
For Chinese authorities, the goal remains to make the system easy to use. According to Nikkei Asia, individuals will soon be able to transact with the digital yuan by simply tapping their phones together.  Following a similar airdrop in Shenzhen, Suzhou is planning a DCEP lottery slated for "12-12," China's version of Black Friday.