Hong Kong Financial Authority Taps ConsenSys for Cross-border CBDC Pilot Study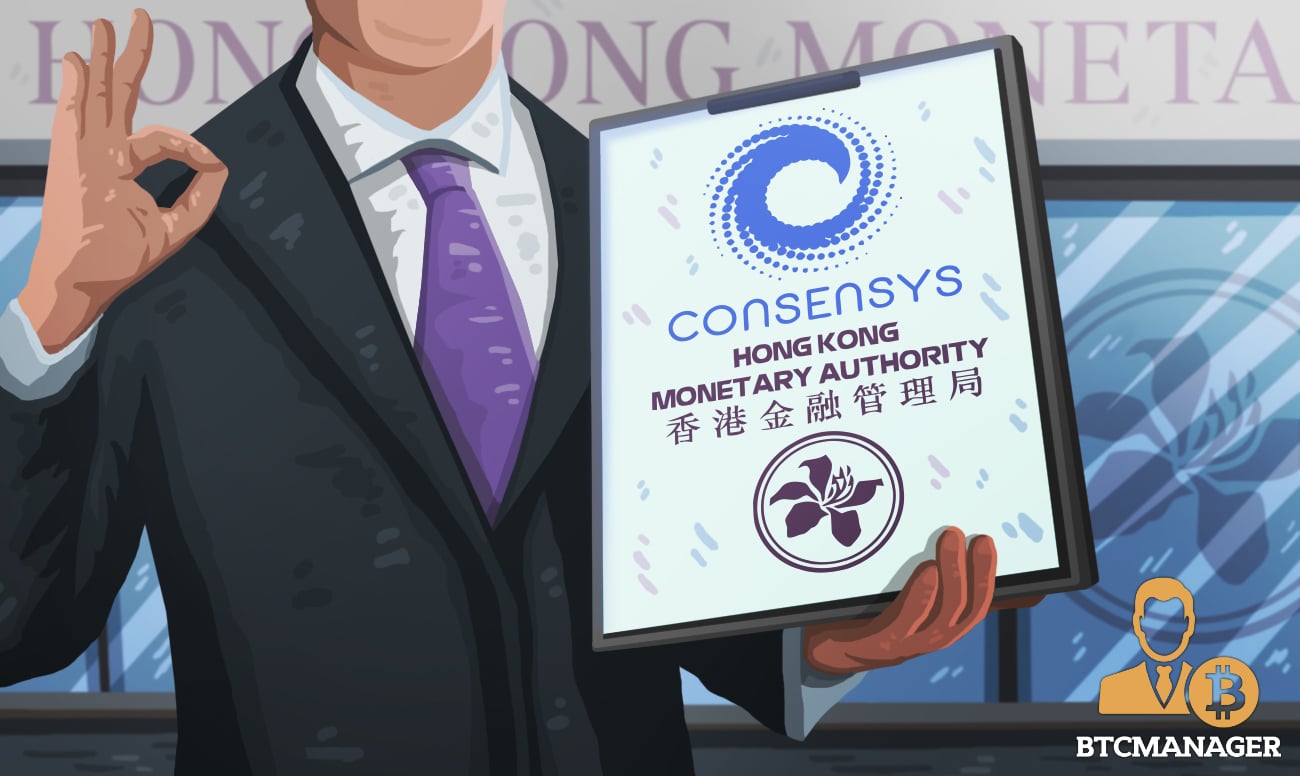 ConsenSys will be collaborating with the Hong Kong Monetary Authority (HKMA) to a cross-border payment network for HKMA's central bank digital currency (CBDC) project 
Ethereum Developer ConsenSys Joins the Hong Kong and Singapore CBDC Pilot



The U.S. Ethereum blockchain development company announced the news via a press release on Friday (September 25, 2020). According to the announcement, ConsenSys will work on developing HKMA's cross-border payment for the central bank digital currency (CBDC) project.
Along with Consensys, "Big Four" auditing giant PricewaterhouseCoopers (PWC) and fintech platform Form HK will also be working on the project. Back in May 2019, HKMA signed a memorandum of understanding (MoU) with Thailand's central bank to study the use of distributed ledger technology (DLT) in cross-border payment. The coming together of both financial institutions saw the fusion of Project Inthanon-LionRock.
According to the press release, ConsenSys will now handle the second implementation phase of the cross-border CBDC trial. The major goal of this trial stage will be to work out modalities for deploying decentralized ledger technology (DLT) to enhance the speed, security, and reliability of international remittance via sovereign digital tokens.
In May 2019, Wipro and the R3 consortium launched a blockchain interbank settlement system under Project Inthanon. As reported by BTCManager in June, the Bank of Thailand (BOT) partnered with cement company SCG to conduct a CDC pilot test.

Speaking on the latest development, the Director of ConsenSys, Hong Kong, Charles d'Haussy said:
"ConsenSys is thrilled to lead this implementation of CBDC for cross-border payments. We are humbled to work on the development of Hong Kong's Financial infrastructure."

ConsenSys is no stranger to developing CBDC payment rails. The Ethereum workshop has been involved in similar projects in Singapore and South Africa.
CBDC Race Still Gaining Momentum
The CBDC fever shows no signs of slowing down at the moment. China, which is still ahead of the race, is working on accelerating its CBDC project. A BTCManager report this September revealed that the country is fighting to issue the digital yuan to usurp the dollar's dominance.
Overall, countries in the APAC-region lead the CDBC pack. Japan is reportedly making progress on its digital yen project. Previously, the country seemed to be in no hurry to issue a CBDC, but recent reports reveal that Japan has made its CBDC project a priority.
South Korea on the other hand has set up a working committee to examine possible regulatory hurdles for its proposed CBDC project. Cambodia also announced back in July that its Project Bakong will launch in a few months.
Outside of Asia, central banks in countries like Canada, France, and the Netherlands are also studying CBDC. France revealed in July the list of eight banks that would experiment with the central bank's CBDC project.