Project Inthanon: Wipro and R3 Launch Interbank Settlement Blockchain with Digital Currency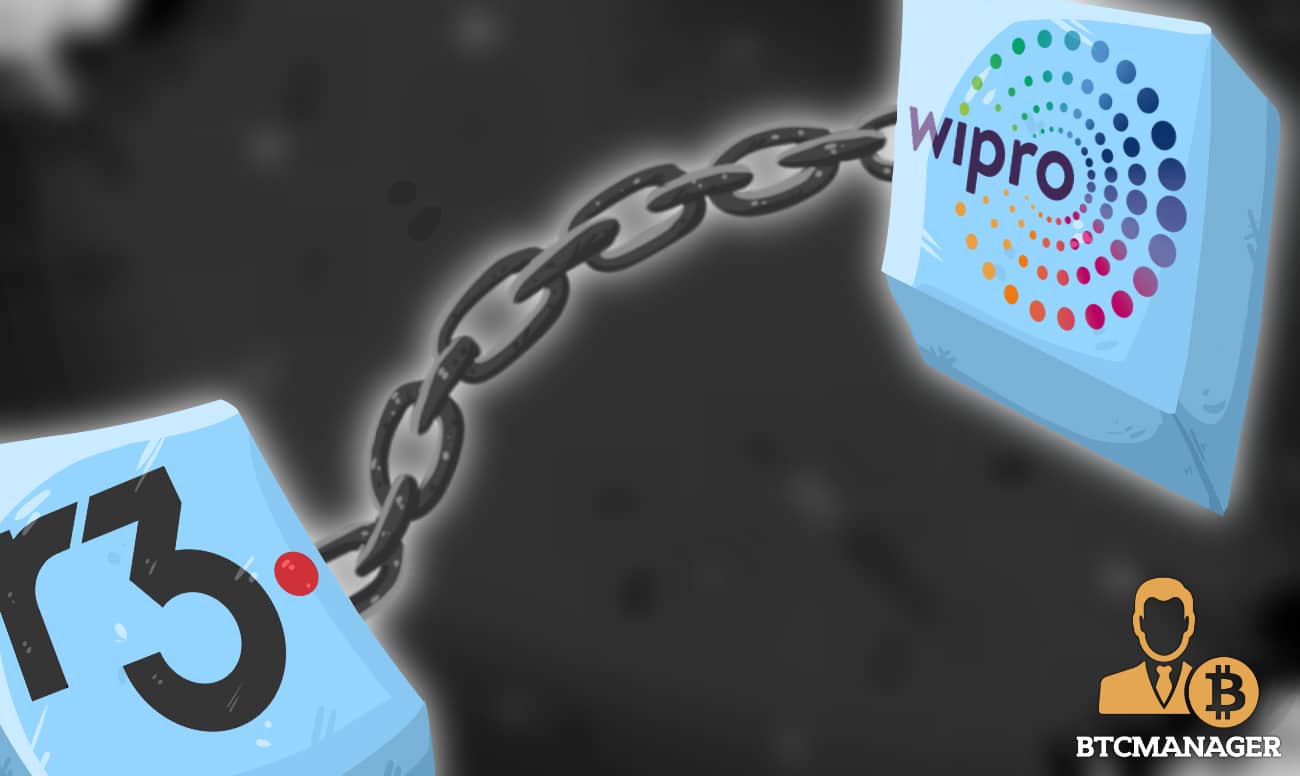 In a press release to the Bombay Stock Exchange on May 7, 2019, Indian IT powerhouse Wipro along with the R3 consortium announced the launch of an interbank settlement blockchain that will utilize digital currencies. While many Indian companies are researching and implementing distributed ledger, Wipro is the first Indian company to associate itself with digital currencies.
Wipro and R3 Target Thailand
One of India's largest IT companies has launched an interbank settlement system for a consortium consisting of the Bank of Thailand and eight other commercial banks in the country. The initiative, Project Inthanon, will enable decentralized real-time gross settlement (RTGS) using wholesale Central Bank Digital Currencies (CBDCs).
The initiative, led by the Bank of Thailand, will be a collaborative project that utilizes a blockchain to build a working proof-of-concept that enables domestic fund transfer in the country's inter-banking system by issuing CBDC tokens. The project aims to promote digital infrastructure in Thailand's financial sector for embracing new technology and a digitalization revolution. The first phase, which started in August 2018, focuses on building payment infrastructure while the next phase aims to apply blockchain for other functionalities as well.
The prototype was built on R3's Corda platform, an enterprise blockchain building solution used by hundreds of the world's largest companies including the likes of Microsoft, Amazon, Wells Fargo, and Accenture.
Long Strides for Financial Innovation
The distributed ledger solution has demonstrated merit in blockchain adoption in the financial sector by making it faster and less resource intensive. Wipro has said they are excited to be a part of this project as it aligns with their vision of driving industry transformation through innovative technologies – including but not limited to blockchains.
David E. Rutter, CEO of R3, also commented on the significance of this project as it breaks the taboo of digital currencies in the prevailing financial system, stating:
"It is truly exciting given how more and more financial institutions are recognizing the potential to enable national digital currencies or CBDC's. R3 was conceptualized to support CBDC's which made it a perfect fit for Project Inthanon. Wipro's expertise in blockchain and advisory and implementation services in the financial sector have played an integral role in co-developing the prototype."
As it stands, 32 percent of Wipro's revenue streams come from Banking, Financial Services, and Insurance (BFSI) which stands to attest their expertise in the financial industry. As a legacy player that has been building financial technology for years, it is a bright moment for blockchain and cryptocurrency enthusiasts that they are embracing digital currencies. In a harsh regulatory environment, Wipro stands out relative to it's less progressive counterparts in Indian industry.