China launches digital yuan promotion across nation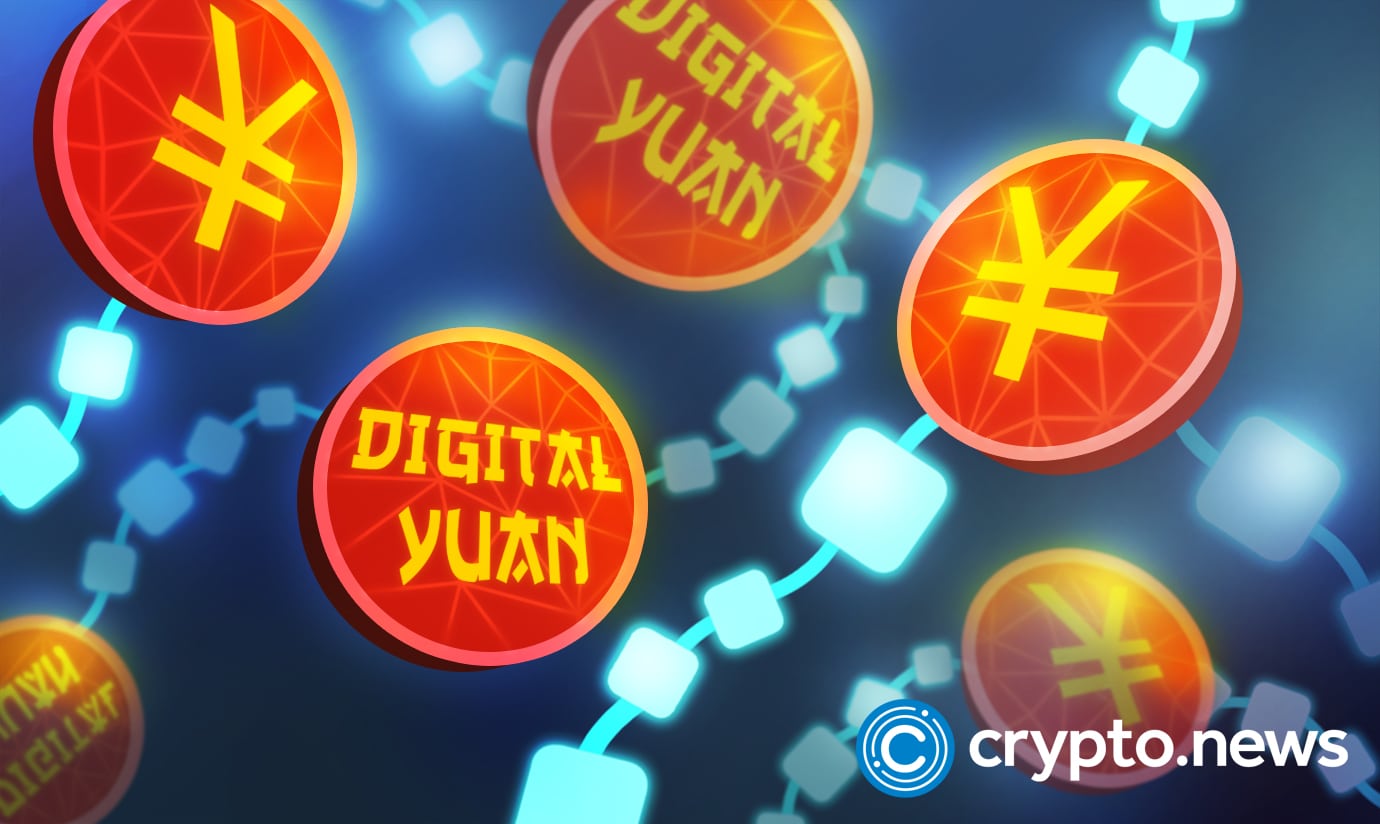 According to reports in the media on Sunday, several cities in China launched digital yuan activities to promote usage during the Spring Festival holidays.
The activities included subsidies, consumption coupons, and other programs. The total value of these activities was over 180 million yuan, equivalent to $26.6 million.
Digital yuan's expansion moves on the rise
In recent years, there has been a fast expansion of the digital yuan, also known as e-CNY, now supporting smart contracts, proving to be a component of China's currency.
Several of the country's local governments distributed coupons in the form of digital yuan to increase consumer spending during the first Spring Festival vacations after China had optimized its COVID-19 prevention efforts.
During the holidays, for instance, the cities of Jinan in the province of Shandong and Lianyungang in the province of Jiangsu, both in East China, offered digital coupons for the yuan's value.
Shenzhen, located in the Guangdong Province of South China, is one example of a city that used digital yuan to subsidize businesses and speed up recovery. The city handed out 100 million yuan in digital yuan to subsidize the catering industry.
Has China changed its negative crypto stance?
As per a report based on a local outlet, during the Spring Festival, about 200 digital yuan activities were launched throughout China. The total value of these activities was more than 180 million yuan as CBDCs also garner attention globally.
Promotions of consumer spending using digital yuan also included participation from commercial entities. Their operations included various fields, including mobile communications, grocery stores, transportation, tourism, and other business areas.
Digital money has been garnering an increasing amount of interest from Chinese customers.
Meituan is a China-based e-commerce platform that provides life services. According to data provided by Meituan, digital yuan distributed by the government of Hangzhou in Zhejiang Province in East China through the site in advance of the holidays was used up within nine seconds.