China Could be Hatching Plans to Legitimize Bitcoin Again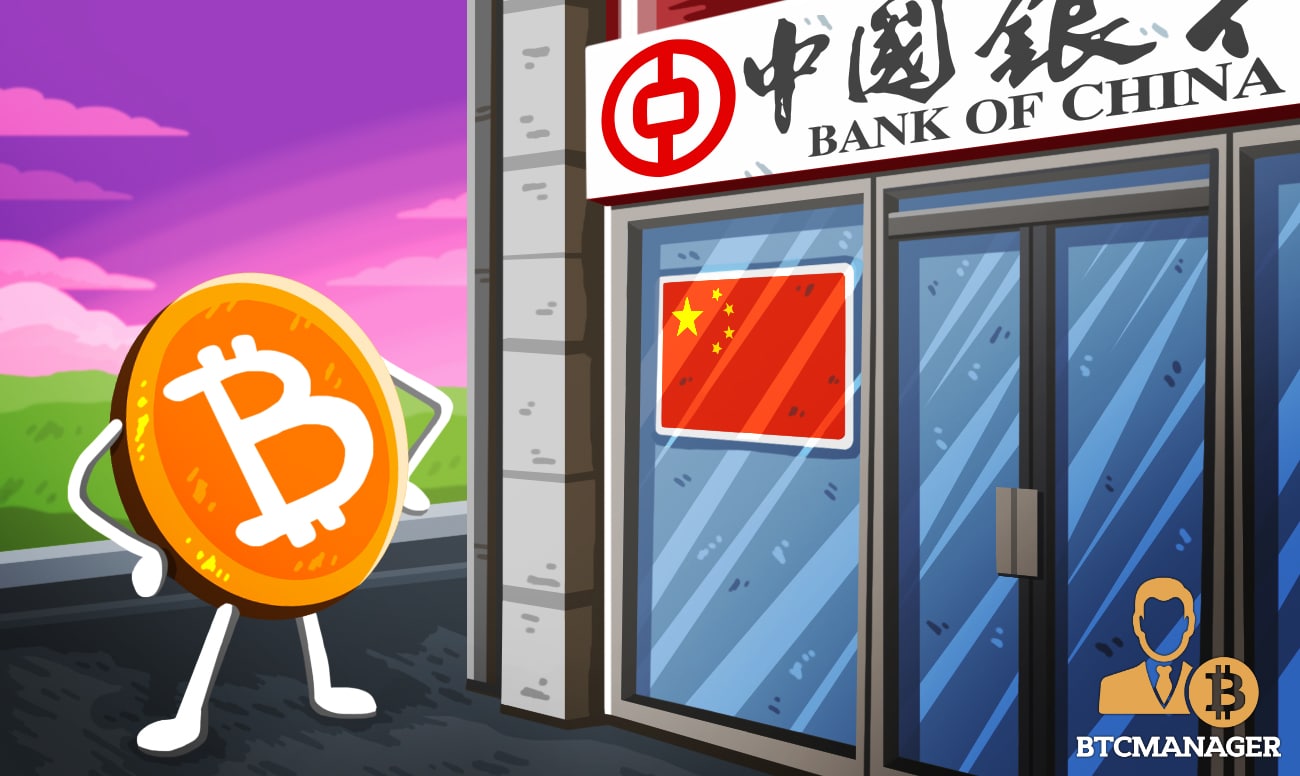 Bank of China (BoC), one of the four largest government-owned commercial banks in the country has released an infographic aimed at creating awareness about the world's flagship cryptocurrency, Bitcoin (BTC). The infographic explains how bitcoin works, its volatile nature and more, as per a post from the BoC, on July 26, 2019.
China Still Interested in Bitcoin?
China's draconian stance towards bitcoin and other cryptocurrencies may have started fading away, if the actions of the nation in recent times are anything to go by.
In the latest development, the Bank of China (BoC), a leading state-run commercial bank, has published an infographic on its website in a bid to enlighten citizens on the workings of bitcoin. 
Reportedly, the infographic which is divided into three major sections, tries to explain how bitcoin works, the reason for its volatility, as well as its merits and disadvantages. The infographic also features some crypto big whales like the founder of TRON (TRX), Justin Sun and bitcoin billionaire, Li Xiaolai.    
Breaking it Down 
Specifically, the first segment of the infographic tries to explain in clear terms what bitcoin is, its excellent benefits as well as some important events in its history.
The middle section goes ahead to explain why bitcoin is valuable and its price, never stable. It also compares bitcoin trading to going on a roller coaster ride.
"Bitcoin trading is like going on a roller coaster ride; my heart can't take it," declared a cartoon figure in the infographic.
The third part of the infographic predicts a future where bitcoin and a payments network will power cross-border payments, enable people to trade, make transfers and convert BTC into currencies. 
Notably, the infographic also features some popular and controversial personalities from China's cryptocurrency industry, including Justin Sun and Li Xiaolai.
In September 2017, Chinese authorities placed a blanket ban on bitcoin and altcoin trading in the state, a move that triggered the mass exodus crypto exchanges from the region. However, recent events in China has shown that the Asian giant may still be interested in bitcoin after all.
Earlier in March 2019, BTCManager informed that China's Center for Information and Industry Development (CCID), had released its cryptocurrency ranking featuring the top digital assets.
Though China has been working towards developing a crypto version of its national currency for quite some time now, reports have it that the People's Bank of China (PBoC) has now fast-tracked the entire process following Facebook's Libra crypto exploits.
Of a truth, bitcoin and the entire cryptoverse have not done too badly in terms of adoption and price movement even without China, however, the industry will definitely get bigger if another 1.4 billion Chinese "hodlers" join the movement.