Leading European Airline to Accept Bitcoin Payments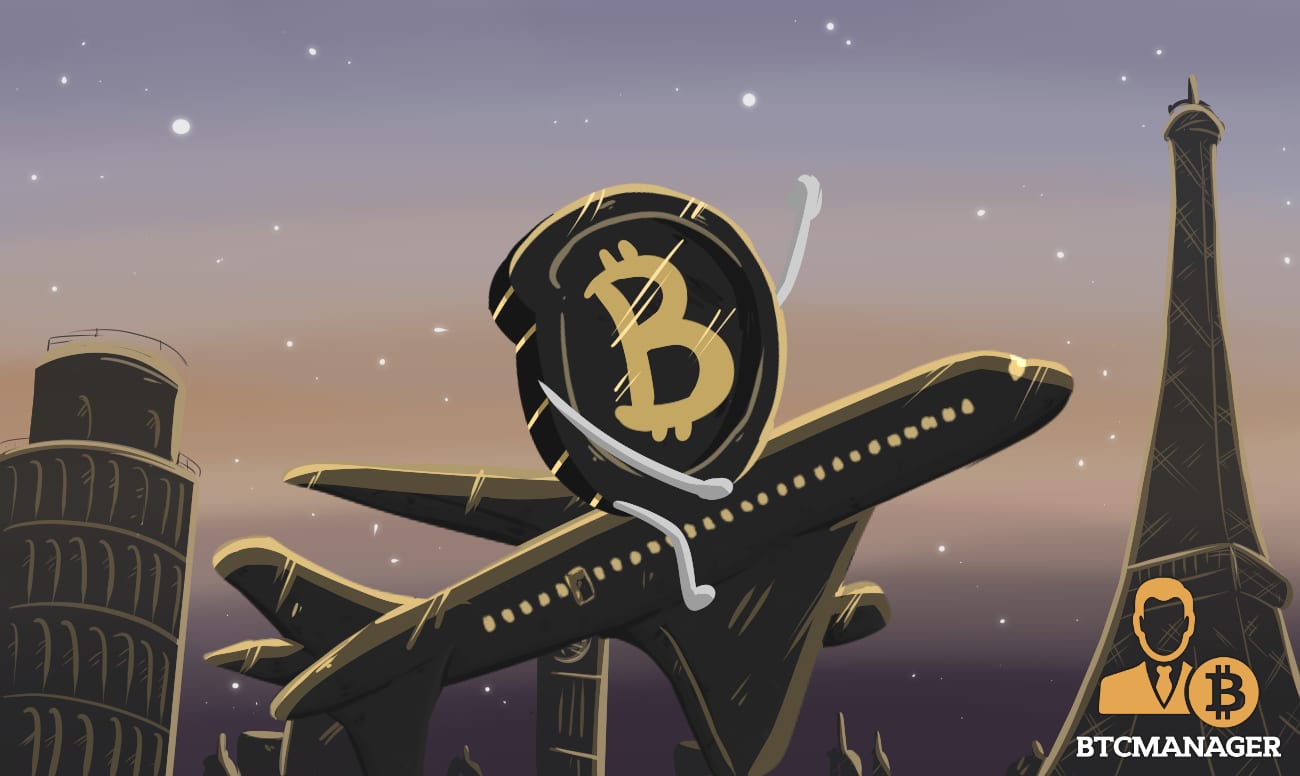 Norwegian Air Shuttle will begin accepting Bitcoin payments later this year thanks to the close relationship with leading national exchange NBX. This according to news released by Dagens Næringsliv, July 25.
Flying with Bitcoin
Norwegian Air Shuttle, one of the leading European airlines and the third largest low-cost airline, is willing to accept bitcoin payments very soon.
Before proceeding with the Bitcoin integration, Norwegian Air Shuttle is awaiting the launch of the Norwegian Block Exchange (NBX), which is scheduled for August. It's worth noting that the exchange will be launched by Bjørn Kjos,  CEO of Norwegian Air Shuttle who recently left the position of CEO at the flight company, where he worked for 17 years, to become the CEO of the new exchange.
Norwegian Air Shuttle will rely on a payment solution specifically created by NBX, as opposed to most businesses that decide to accept Bitcoins which often rely on payment solutions like BitPay or Coinbase.
The payment solution will allow customers to not only pay in bitcoin, but also ether and USDC will be viable options. An official date has not yet been released but the service is expected to be available for Q4 2019.
Services offered by NBX will therefore not be limited to the exchange. The payment gateway will be available for other merchants and airline's customers will also benefit from a reward program linked with the exchange. 
Family Driven Crypto Business

The Kjos family members are long-time cryptocurrency supporters as witnessed by their decision to launch NBX, a Norwegian-only crypto exchange that also aims to expand to neighboring countries.
The patriarch Bjørn Kjos will be leading the exchange from the position of CEO, but other members of the family will play key roles inside the company such as his son Lars Ola Kjos. Lars, who is considered one of the largest Bitcoin investors in the country with more than $400,000 dollars in the game, will be part of the board of directors at the exchange.
Sky High 
Norwegian Air Shuttle is just the latest airline to announce bitcoin payment acceptance.
Airbaltic, a Latvia-based airline that flies Europe, Russia, CIS and middle east is accepting bitcoins payments thanks to the services provided by the leading American payment solutions provider BitPay.
Furthermore, Japan's Peach Aviation also accept bitcoin payments, and Surf Air, a luxury travel service, accepts Bitcoin, Ethereum and Litecoin.
For airline companies and tourism-related service providers, it probably feels natural to offer a payment solution that overcomes national borders and allows travelers to pay with a borderless currency such as Bitcoin.