China's SparkPool Ethereum Mining Pool Shutters Operations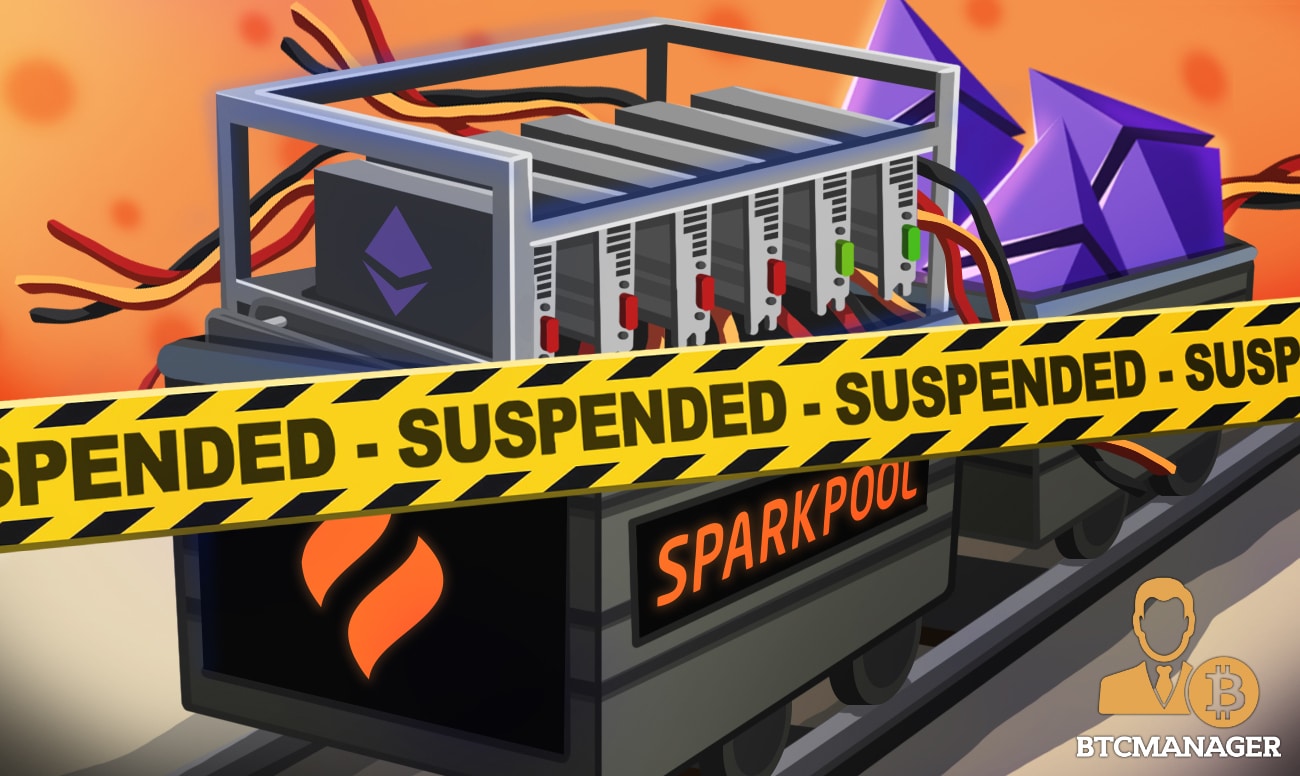 SparkPool Ethereum mining pool has indefinitely suspended operations in China citing the latest clampdown on cryptocurrencies by authorities. SparkPool is the world's second-largest Ethereum mining pool, controlling more than 22  percent of Ethereum's hashrate, according to a blog post on September 28, 2021.
SparkPool Shuts Down
The People's Bank of China (PBoC) intensified its crackdown on bitcoin (BTC) and other cryptocurrencies last week, making it clear that digital currency transactions are illegal within its shores, while also barring financial institutions from servicing crypto-related businesses.
Now, in a bid to comply with the latest draconian directives of the PBoC, SparkPool, the world's second-largest Ethereum mining pool, is permanently shutting down operations in China. The firm has made it clear that new user registration in mainland China is no longer possible and existing users will continue to enjoy its services until September 30, 2021.
SparkPool wrote:
"In response to regulatory policy requirements, SparkPool has suspended access to new users in Mainland China on September 24, 2021 (UTC+8). For the existing users in the mining pool, we plan to complete the shutdown of all Spark Pool businesses at home and abroad on September 30, 2021 (UTC+8) at 20:00."
The company has advised its customers to move their funds away from the platform before the stipulated deadline, adding:
"Users will be made aware of the specific asset clearing and refunding rules via emails, announcements, emails, and in-site letters."
Ether Price Reacts
As always, China's renewed war against crypto has added fuel to the ongoing market correction, giving investors with deep pockets another opportunity to buy the dip. At press time, the price of ether (ETH) is down by 6.87 percent in the past 24-hours, trading around $2,903.
While China's negative stance on digital currencies has somewhat put a snag in this season's bull run, the move is expected to be a blessing in disguise for crypto-friendly nations like El Salvador and others, as displaced businesses will continue to seek refuge in those regions.
Elsewhere, if the latest happenings in the U.S. is anything to go by, the nation could be the next to experience a mass exodus of crypto-businesses, as authorities are on the verge of passing the bipartisan infrastructure bill, which is designed to impose stricter taxation measures on crypto market participants.