China's Provinces and Cities Spending Millions for Metaverse Development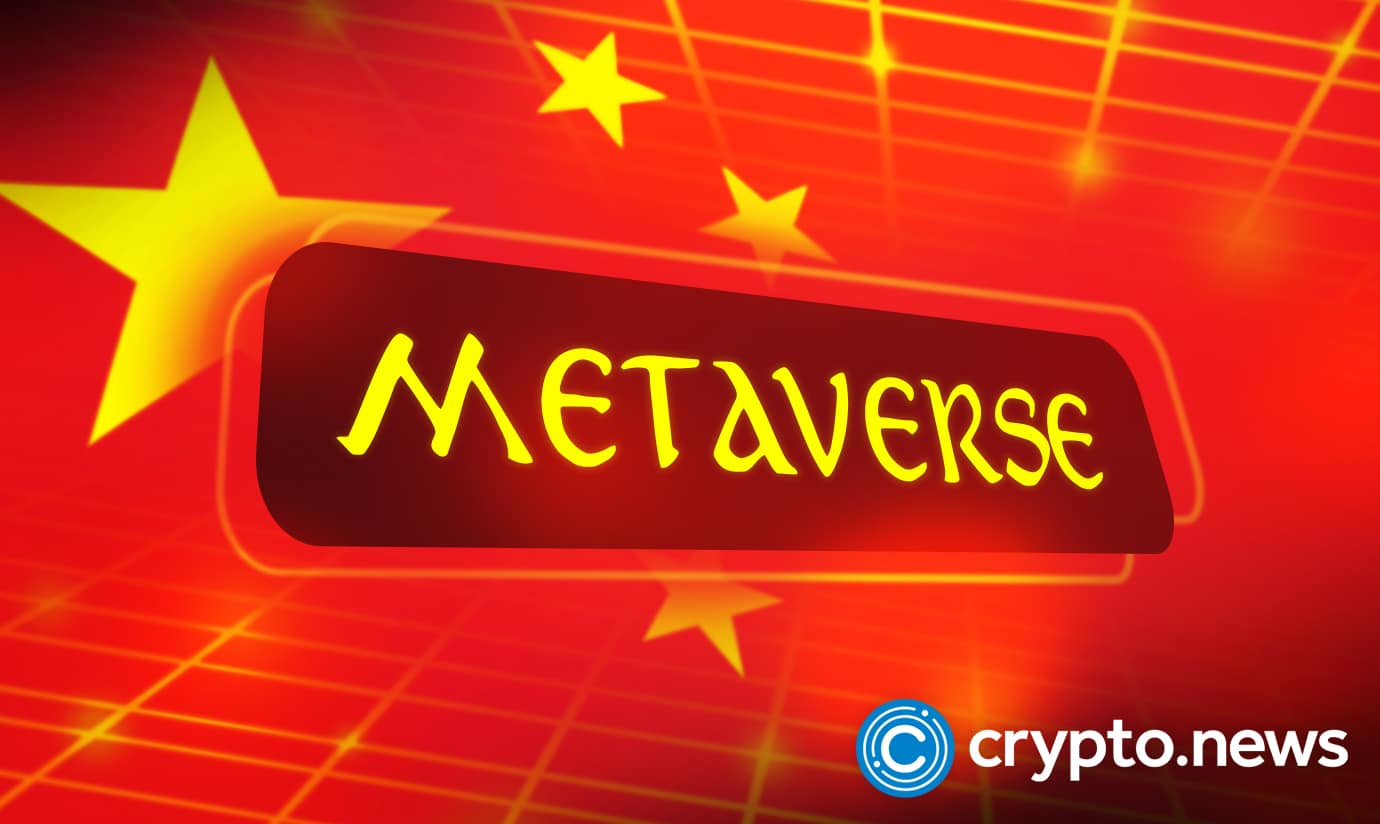 Since the inception of the metaverse, several provincial governments in China have spent millions on metaverse developments. Besides, over six local governments in China's famous cities like Shanghai and Beijing have issued metaverse-related development plans in 2022.
Local Authorities Pushing Metaverse Development In China
Since the metaverse frenzy began, several countries and companies have invested millions of dollars. However, it appears China is leading other countries in terms of metaverse development.
Local authorities in the country have rolled out several initiatives and subsidies to entice metaverse-related talent and companies. As some analysts have forecasted, they are betting on the metaverse to grow into a trillion-dollar industry.
Public records show that over six local governments and authorities in Chinese cities like Chongqing, Shanghai, and Beijing have introduced their metaverse plans. Others have supported initiatives geared towards metaverse development.
For instance, Wuhan, Hangzhou, Shandong, and Guangzhou have plans to offer subsidies and incentives worth over 2 to 200 million yuan ($282,000 to $28 million) for projects and research that are metaverse-driven.
Additionally, these regions plan to provide housing benefits that would attract metaverse entities and talents to their region.
Increased Openings For Metaverse-related Jobs
The metaverse is a fully interactive universe of augmented and virtual reality. Some individuals see the metaverse as the next technological revolution.
However, despite the excitement, no widespread uses of the virtual world are yet accessible. Meanwhile, some Chinese businesses, from virtual idols to real estate, are getting on the train.
As per a report from Zhilian Zhaopin, an online recruitment platform, there has been a hike in job openings for fields such as augmented reality, virtual reality, and metaverse-based social platforms.
Moreover, there has been a 16% hike in such job openings in 2022 compared to 2021. As per the survey, megacities have the most need for metaverse expertise.
Shenzhen, Beijing, and Shanghai are leading in this aspect. Job openings in first-tier cities like Wuhan and Hangzhou increased by 39.3% and 65.9%, respectively.
Chinese Government Vows To Support Blockchain And Metaverse Firms
Meanwhile, Henan declared last week its plan to enter the metaverse race. By 2025, the province intends to develop a metaverse sector that is worth over 30 billion yuan.
Henan also wants to grow ten competitive metaverse-related enterprises and other smaller ones.
Earlier this month, Shanghai authorities announced a similar vow to establish a fund worth over 10 billion yuan for metaverse development. By 2025, the city wants to have a metaverse sector worth over 350 billion yuan.
Meanwhile, the rush of local governments into the metaverse is due to China's push to support digitization and technological innovation. In January, the country's Ministry of Industry and Information Technology vowed to promote several small and medium firms that are blockchain and metaverse-driven.