Chinese Media: Bitcoin Bull Run Could Be Bearish for Gold and Precious Metals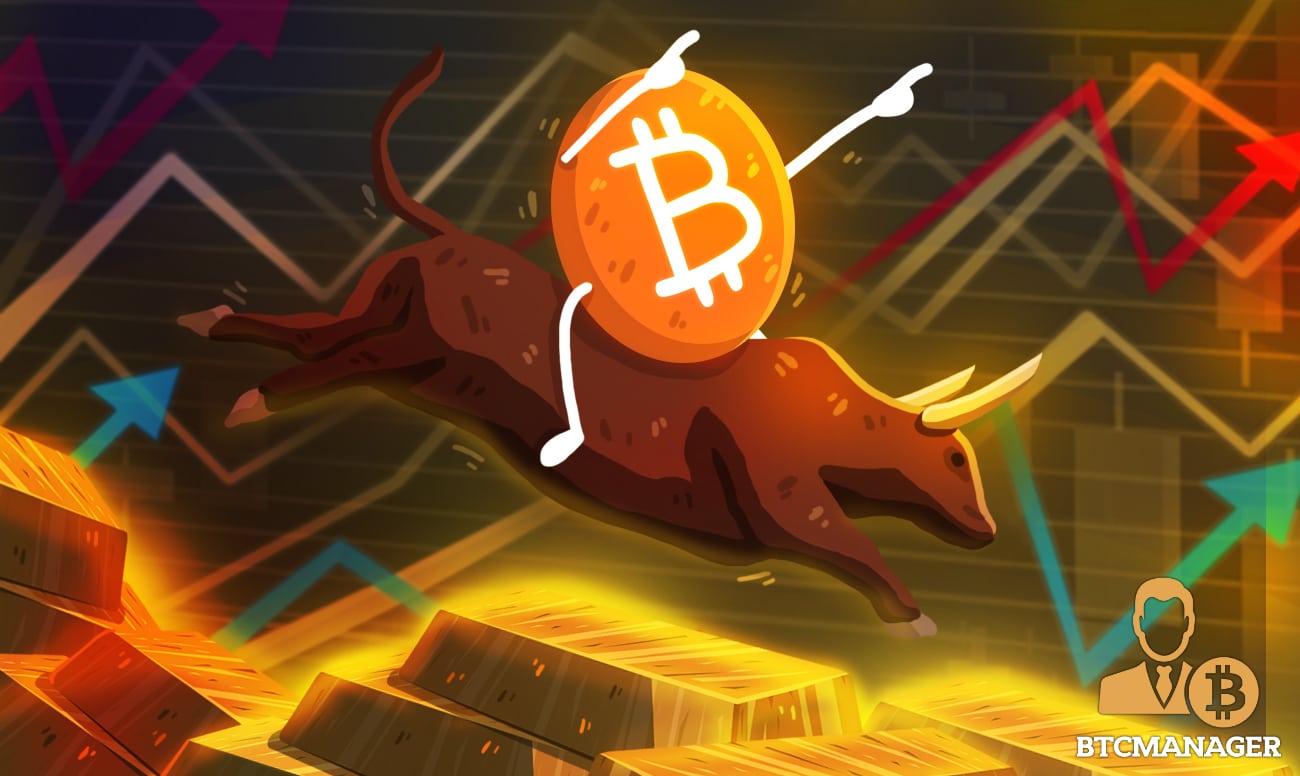 Chinese state media are predicting further declines for gold and the precious market in general amid a possible parabolic advance for Bitcoin (BTC). Indeed, several market analyses show an increasing pivot away from traditional haven assets like gold towards BTC as investors look to capitalize on the top-ranked crypto by market capitalization reaching new heights.
Investors Ditching Gold for Bitcoin
Tweeting on Sunday, (Dec. 13, 2020), Red Li founder of Chinese crypto media outlet 8BTC posted a report from China Central Television (CCTV) on the possibility of a Bitcoin bullish advance putting long-term bearish pressure on gold and precious metals. The broadcast contained similar sentiments to a recent JPMorgan analysis that argued for Bitcoin as an alternative to gold.
The broadcast is not the first time that Chinese media have waxed bullish about Bitcoin and crypto in 2020. As previously reported by BTCManager, Chinese state media hailed cryptocurrencies as the best-performing asset class in 2020.
Several market analysts have tipped Bitcoin to gain ground against gold and other longstanding haven assets. Much of this BTC appreciation seems to stem from its ability to post exponential gains, especially in the year following a halving event.
Earlier in December, Ray Dalio, founder of hedge fund firm Bridgewater Associates described Bitcoin as a "diversifier" to gold. Following his company's multi-million-dollar Bitcoin bet, MicroStrategy CEO, Michael Saylor opined that BTC was "a million times better" than gold as a store of value asset.
Despite the glowing Bitcoin endorsement by CCTV, BTC and other cryptos still face stiff regulatory measures in China. Apart from bans on cryptocurrency trading, the government is also looking to prohibit stablecoin issuing as it moves towards advanced testing of its digital currency electronic payment (DCEP) project.
Meanwhile, swinging volatility in the price of gold has seen Chinese banks taking drastic actions. Back in November, some major commercial banks in the country announced the suspension of new gold trading accounts creation. At the time, the banks also warned existing investors to be wary of the current precious metals trading climate.
Despite reaching an all-time high of $2,060 an ounce, gold has been on the decline. Renewed investor optimism following positive coronavirus vaccine trials has seen funds flowing from gold to riskier assets.