Ray Dalio Now Thinks Bitcoin Is an Interesting "Diversifier to Gold"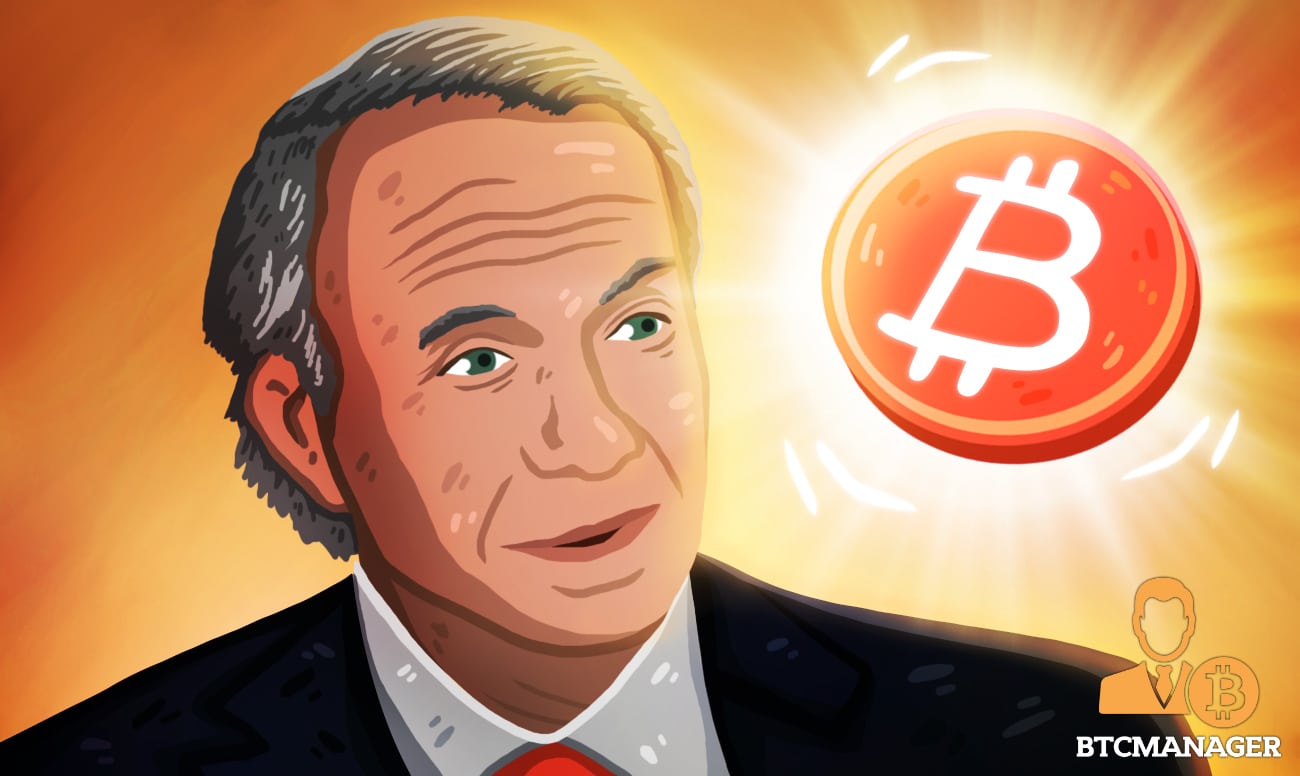 Chief of hedge fund Bridgewater Associates Ray Dalio, who about a week ago expressed his concern with Bitcoin's continued volatility and limited use case, has changed his opinion on Bitcoin. Dalio now has stated that he believes that Bitcoin is successful in proving itself as a strong gold alternative.
Bitcoin Is a Strong Gold Alternative
In the latest Ask Me Anything session on Reddit, Dalio was asked if Bitcoin was a great alternative to the financial imbalance created by the US financial policy. To that, the billionaire investor replied that in the last 10 years or so, Bitcoin has proved itself as an attractive gold-like asset option. He also pointed out that Bitcoin has both similarities and differences with gold.
"I think that bitcoin (and some other digital currencies) have over the last ten years established themselves as interesting gold-like asset alternatives. With similarities and differences to gold and other limited-supply, mobile (unlike real estate) storeholds of wealth"
He further elaborated that Bitcoin and other altcoins could assist as non-traditional assets to gold. According to the once skeptic, it is important to diversify and hold some of "these assets (with limited supply, that are mobile, and that are strongholds of wealth)", such as Bitcoin, gold, and stocks in one's portfolio. Unfortunately, he found that not many people do that.
With that being said, Dalio still strongly prefers holding such assets that are backed and authorized by central banks and can hold and exchange value when people are trying to buy, which for the time being, Bitcoin isn't. Therefore, he would still choose gold over Bitcoin.
Ray Dalio Takes A U-Turn
The billionaire hedge-fund manager Dalio has taken a complete U-turn from his earlier statement. Just a few days ago, he had laid out three main difficulties with bitcoin and other cryptocurrencies. These are : 
A lack of stores accepting cryptocurrencies.
The price volatility 
The possibility of governments outlawing them.
In his AMA session on Reddit, he also opined his views on various topics like Bitcoin, China's leadership, and his views on the US economy, and the future of employment.
The comparison between gold and Bitcoin is not new. There are many conflicting opinions associated with the "Bitcoin VS gold" narrative. Peter Schiff believes that gold is inherently superior while MicroStrategy CEO had recently stated that Bitcoin is "a million times better" than gold as his firm invests heavily in the digital currency.
It is interesting to note that this comparison will always be debatable for a few reasons. First off, Bitcoin's value doesn't depend on its traditional history of business usage. It lives in both the expected value of online transactions carried within its networks, but also in a feeling of confidence and hope from the people in the crypto space, as well the dream of cypherpunks that started in the late 1980s, decades before Bitcoin was even conceived.