Circle Creates a tool for Verified Businesses to Secure their Credentials On-Chain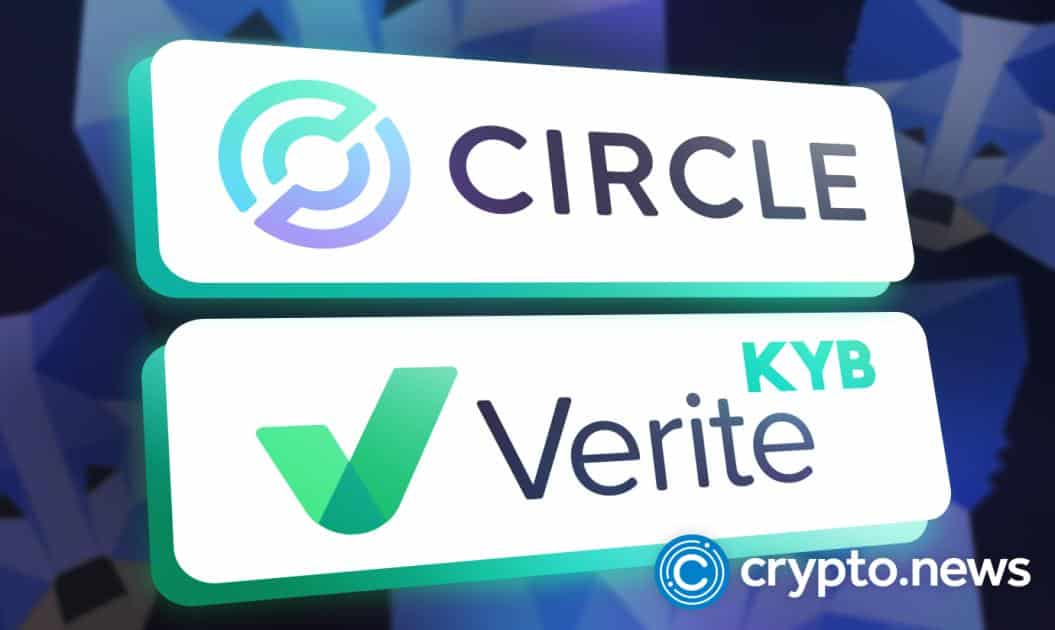 Circle recently announced the creation of the first Verite for businesses that will be secured on the MetaMask Institutional Wallet.
Circle's Verite KYB Announcement
The digital platform, Circle, announced the launch of the very first Verite in the cryptocurrency ecosystem. This new decentralized technology will allow verified businesses to gain control of their attributes and identity. The Verite technology will disallow any transaction or storage of personally identifiable data in the Verite blockchain ecosystem. Circle's Verite technology will incorporate the Know Your Business model to allow businesses and institutions to harness the full power of distributed ledger technology.
Circle proclaimed that only eligible businesses would enjoy the Verite circle. To qualify for Verite KYB, firms and companies must possess a Circle account and an Institution MetaMask wallet.
Circle's Partnership with TrueFi For Verite's Success
To make the Verite KYB technology a success, Circle has announced a partnership with TrueFi, an organization that aids in transforming mobility in cities with open-source apps and data solutions. The partnership will enable TrueFi to support Verite KYB credentials. As a result, Circle will access TruFi's lending platform with the stablecoin USDC. This will allow organizations, businesses, and institutions to transact with their partners and counterparties.
The company has also announced to conduct future partnerships in addition to TrueFi to make Verite KYB technology successful in the digital asset ecosystem. The associations will start taking place later this year.
MetaMask's Role in Verite KYB Success
In April 2022, the decentralized finance wallet and browser extension formed a new career incentive partnership with four primary custodians in the cryptocurrency space, including; Gnosis Safe, Hex Trust, GK8, and Parfin.
The strategic partnership evolved to produce the MetaMask Institutional wallet that Circle has currently absorbed to create the Verite KYB technology for businesses and institutions. As stated earlier, MetaMask will provide an Institutional Wallet for the organizations to utilize in their regular transactions with counterparties.
The MetaMask Institution wallet, on development, became a rare institutional version of the popular Ethereum wallet and browser extension MetaMask. The Institutional wallet, according to MetaMask, provides Decentralized Autonomous Organizations with crucial management tools to participate in Decentralized Finance activities, a move that may be in demand for institutions looking to tap into Web3 and the Metaverse.
The Verite KYB in MetaMask Institution
The difference between MetaMask Institution and the digital organization's primary browser extension wallet is how digital assets will be managed. Assets held in MetaMask's primary wallet are in the form of non-custodian. Assets that are contained in the MetaMask Institution wallet are custodian-based.
The MetaMask Institution wallet will be more secure than the primary browser extension making it suitable and more conducive for institutions. This security feature may drive massive institutional adoption for the organizations looking to enter the space in addition to those already existing in the virtual world.