MetaMask Institutional (MMI) Onboards Four More Institutional Custodians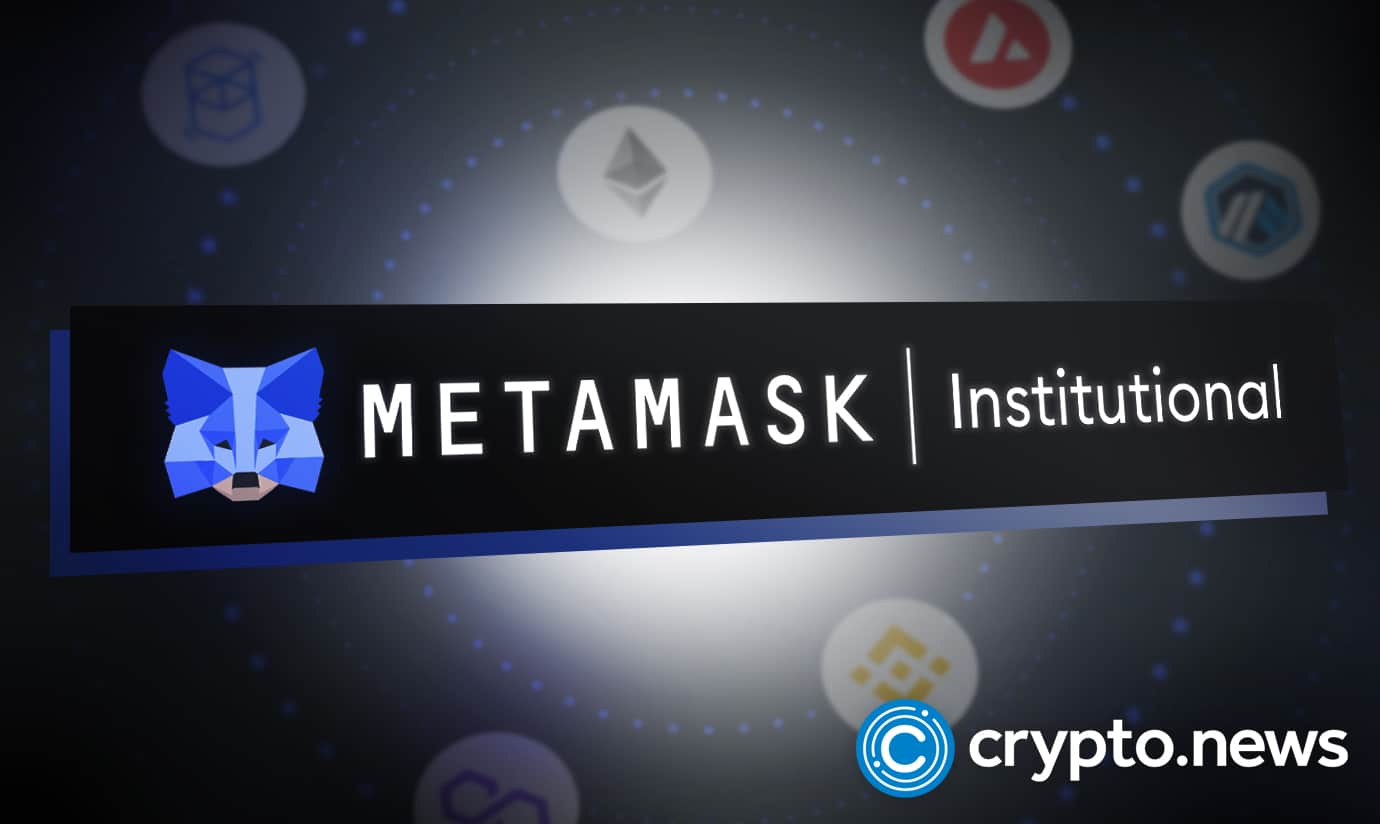 ConsenSys, a New York-based blockchain software company, has announced the third batch of institutional custodians who joined MetaMask Institutional (MMI). The latest addition brings the total number of custodians on MMI to eleven.
Custodians on MMI Now Eleven
MMI is a replica of MetaMask created to satisfy the demands of the constantly expanding number of institutions engaging in Decentralized Finance (DeFi) and using Web3. Liminal, Floating Point Group, Propine, and Cobo are the four new custodians. 
These custodians will help to enhance the security, operational efficiency, and choice for trading desks, market-makers, DAOs, crypto funds and other firms that want exposure to digital assets.
Liz Mathew, MMI's Global Leader of Growth and Partnerships, stated that the latest addition enhances the company's position as the leading Web3 institutional wallet. Moreover, the company is the only one that has onboarded and integrated with several trustworthy institutional custodians.
Meanwhile, MMI, created in 2021, aimed to provide organizations worldwide with a channel to the Web3 sector. Currently, more than 1,800 firms are using the MMI wallet.
These firms include non-financial enterprises, conventional financial institutions, decentralized autonomous organizations (DAOs), and DeFi and crypto native funds.
MMI Expands Jurisdictional Reach With Latest Addition
Furthermore, the most popular usage of MMI is for DeFi trading on EVM and ETH compatible chains. Still, other organizations are joining the MMI initiative to gain access to on-DeFi Web3 products and services like social engagement in Web3 communities and NFT marketplaces. 
Controlled custodial integrations having a broad geographical reach are critical to meaningful institutional engagement in this sector. Therefore, MMI plans to offer one of the market's most comprehensive solutions.
Before now, MMI had brought in about seven custodians to the platform to provide organizations in various regions such as the EMEA, APAC, and the US. The latest addition of four custodians will expand the company's geographical reach.
Propine, Liminal, and Cobo are in MENA (the Middle East and North Africa) and Asia, while Floating Point Group is in the US.
Further, MetaMask, with over 30 million monthly active users, is one of the dominant platforms for retail users. It is among the easiest ways for users to interact with Web3 apps.
MMI To Offer More Firms Access To Web3 And DeFi
The company's institutional integrations with over eleven custodians allow the platform to offer firms compliant and broad access to Web3 and DeFi. The MMI framework standardizes the functional architecture that organizations use to oversee their Web3 assets.
The latest news comes after the newest Ethereum Merge on September 15th. Ethereum has transitioned from the PoW (Proof-of-work) consensus mechanism to the PoS (Proof-of-stake).
Consequently, this has reduced the network's carbon footprint and power consumption by more than 99.992% and 99.988%, respectively. Ethereum's decision to become more sustainable removes the roadblocks preventing institutional firms from adopting the network.
MMI is now ready to provide new companies with unequaled access to Web3 and DeFi, as well as a diverse choice of custodial solutions.