Citibank Posts Job Ad Stating 'Bitcoin Certification'; Rising Talent Acquisition Indicates Institutional Interest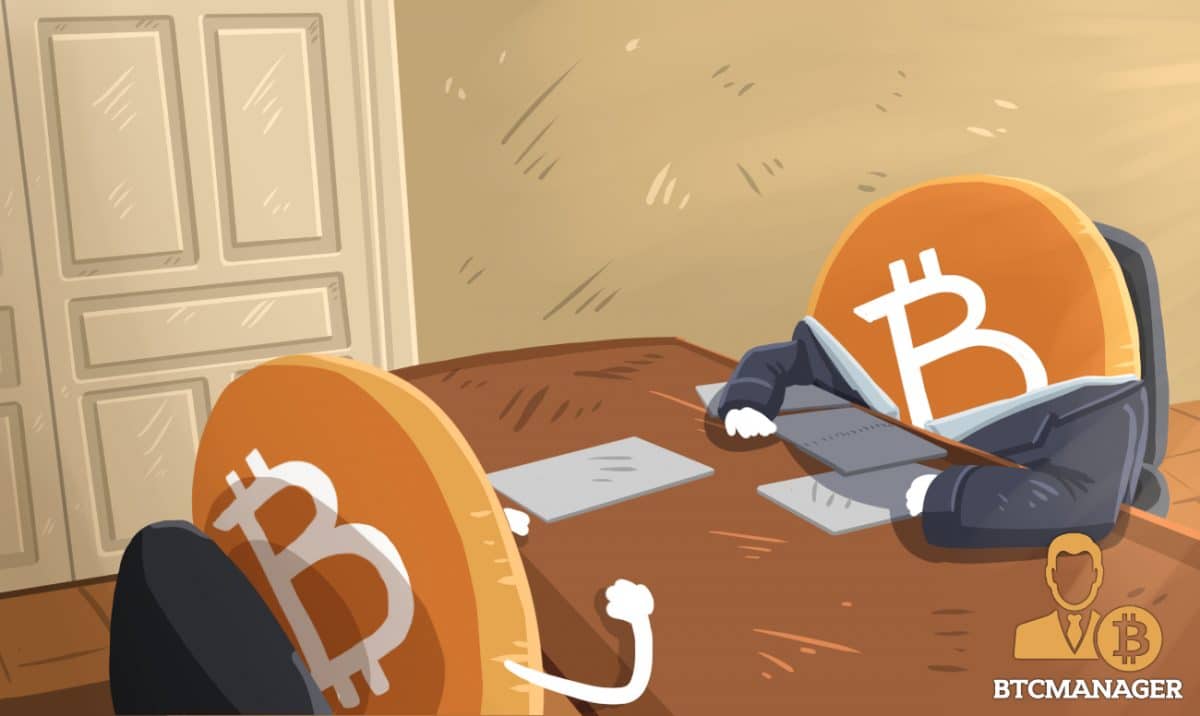 In a major development, Citigroup posted a job ad – seeking talent with a background in bitcoin – on LinkedIn in early April. The position is for Citi's anti-money laundering division.
Banks Are Starting To Wake Up To Crypto
Despite holding a negative viewpoint about digital assets – and publicly defaming cryptocurrencies – banks and financial institutions are secreting building blockchain and cryptocurrency teams; indicating their strong belief in the technology.
Early in April, Citibank New York's job ad notified job-seekers about two vacancies in the company; VP and Senior VP roles for experts with "knowledge of cryptocurrency and bitcoin monitoring."
As per the job description, successful candidates shall work to explore risks associated with money laundering in bitcoin, cryptocurrency, and other nascent payment technologies.
According to the ad:
"The senior vice president will support the Global Head of AML Monitoring Risk Management-Emerging Risk by identifying, analyzing, and implementing AML transaction monitoring risk programs related to developments in cybersecurity, cryptocurrency, and emerging payment technologies, products, and methods."
Position Requires 'Certified Bitcoin Professional'
Strangely enough, the position requires the candidate to be a Certified Bitcoin Professional (CBP), a designation that is not yet provided by any educational institutions.
If searched on LinkedIn, the only mentions of a CBP appears in two postings – both of Citibank.
Currently, only one organization seemingly offers a CBP. The course is of a two-year duration, and successful candidates need to score over 70 percent in a 20-minute test to be awarded the certificate.
However, many institutes have mushroomed in the past year claiming to offer cryptocurrency and bitcoin certifications. The 'courses' are usually straightforward, have easy tests, and last a few weeks. The authority of the certificate-issuing body is unknown, and often questionable.
Risk Identification the First Step Toward Cryptocurrency Foray
Although the ad doesn't immediately make Citi's bitcoin stance obvious, companies are known to hire employees under the pretext of a different job. This sentiment is echoed by Ryan Taylor, Chief Executive Officer of Dash – the world's thirteenth largest cryptocurrency by market cap – who believes the ad indicates Citi is "very seriously" looking at risks surrounding the nascent market for digital currencies.
Taylor added:
"The job ads are intentionally vague. They are either identifying risk to eliminate certain profiles, cut ties with riskier activities."
By identifying risky outlets, financial institutions can channel their money into safer digital avenues. Identifying risks also leads to informed decision making, and possibly further development, which could lead to Citibank offer cryptocurrency services for its customers.
Major banks are already making developments in the space; Morgan Stanley and Goldman Sachs executives have joined cryptocurrency startups, Barclays has expressed interest in a cryptocurrency trading desk, and several banks are using Ripple's blockchain for their remittances – indicating a sure belief in cryptographic, secure methods of transferring money.
Despite a negative stance on cryptocurrencies, Citigroup – which banned its customers from purchasing cryptocurrencies in March 2018 – has been working on a private blockchain since 2015. Reportedly, the blockchain shall run the "CitiCoin," a digital token exclusive to Citi customers.