CME overtakes Binance as leading Bitcoin futures exchange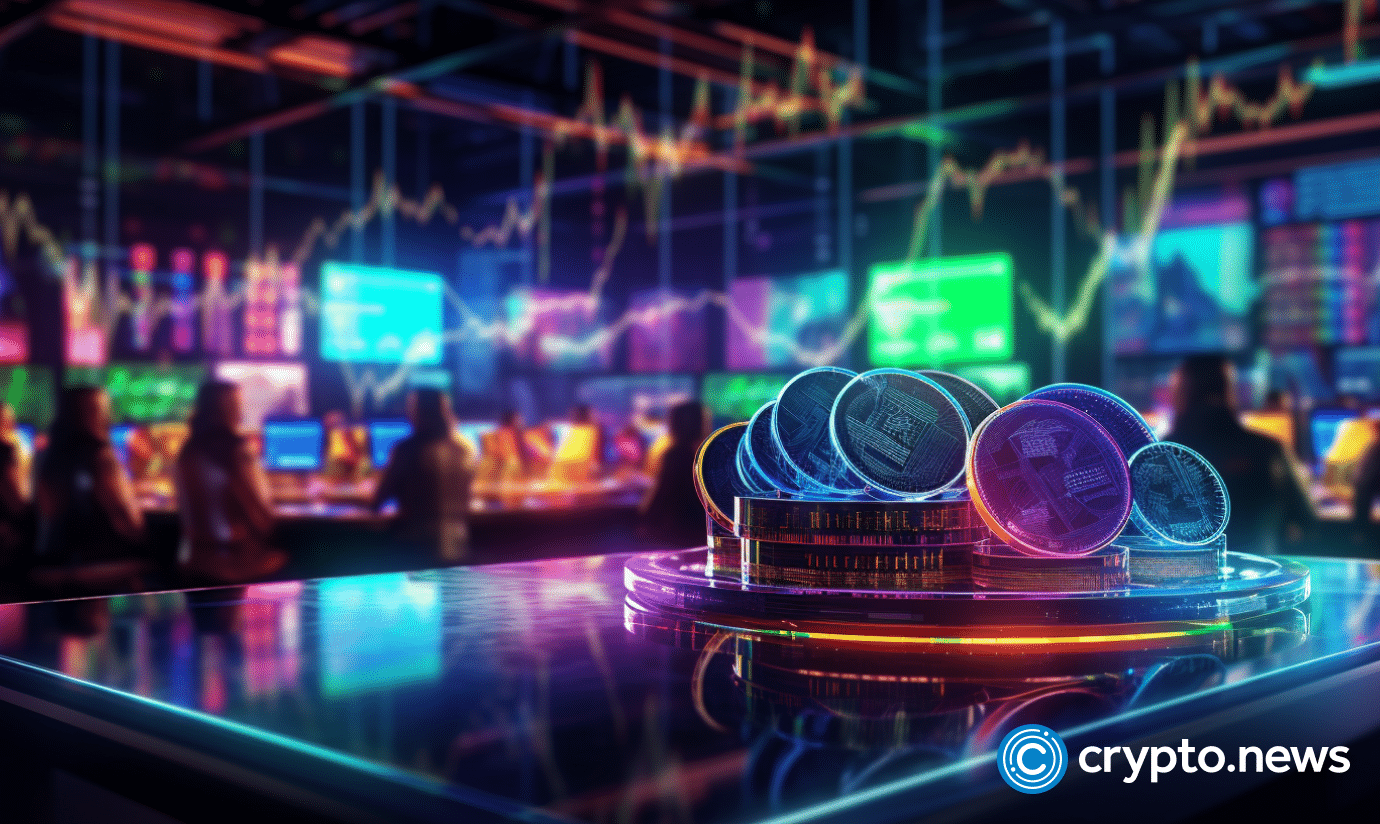 The regulated derivatives marketplace Chicago Mercantile Exchange has surpassed Binance to become the leading Bitcoin (BTC) futures exchange.
The shift marks the first time in two years that CME has claimed the top spot, indicating a surge in demand from institutional traders.
CME currently holds the top position among futures and perpetual futures exchanges, per CoinGlass data, with an open interest (OI) of around $3.99 billion and a notable 24.32% of the market share.
Meanwhile, Binance's OI has decreased to $3.77 billion, down by 13% over the same timeframe.
Notional open interest is defined as the U.S. dollar value tied to the number of active or open contracts.
CME is known for trading in traditional futures contracts with specific expiry dates, unlike Binance and other exchanges, which offer standard futures and perpetual contracts without expiry.
CME offers standard Bitcoin futures contracts equivalent to 5 BTC and micro contracts that are one-tenth of 1 BTC. It also provides ether futures with a contract size of 50 ETH and micro futures equivalent to one-tenth of 1 ETH.
This change in leadership comes amid a significant leverage flush-out in the crypto market, characterized by extreme price fluctuations. The total bitcoin open interest fell by $2 billion from $12 billion, with Binance traders disproportionately affected compared to those at CME.
The market recently experienced a dramatic turn when Bitcoin surged to an 18-month high of nearly $38,000, only to retract towards $36,000 following news of a corporate entity named "iShares Ethereum Trust" being registered in Delaware. This pattern mirrors market movements, such as the one preceding BlackRock's filing for a spot BTC exchange-traded fund (ETF) in June.
CME's market dominance signals boost in institutional interest
CME's gradual ascent to the forefront in 2023 indicates the surging demand from institutional market participants for trading in Bitcoin, the largest and oldest cryptocurrency.
A 2020 study by Bitwise Asset Management disclosed that the CME Bitcoin futures market consistently outperforms the spot market in a statistically significant way.
David Lawant, head of research at FalconX, observed that CME has been steadily gaining market share throughout the year, with recent weeks seeing an intensification of this trend due to the excitement around BTC spot ETF applications.
Lawant also noted the significant interest from large traditional financial institutions in cryptocurrency trading, as evidenced by CME's dominance.
Interestingly, CME rose from the fourth to the second-largest Bitcoin futures exchange ten days ago. André Dragosch, head of research at Deutsche Digital Assets, attributed this rise to unwinding bearish positions on offshore exchanges rather than an increase in long futures positions.
He also pointed out that despite CME's relative increase in BTC futures OI, the overall amount of BTC futures and perpetual OI has not seen a significant rise in BTC terms, suggesting that a short squeeze and a reduction in aggregate open interest likely drove the recent price surge.