Coin Centre Sues the Treasury Department for Unconstitutional Financial Surveillance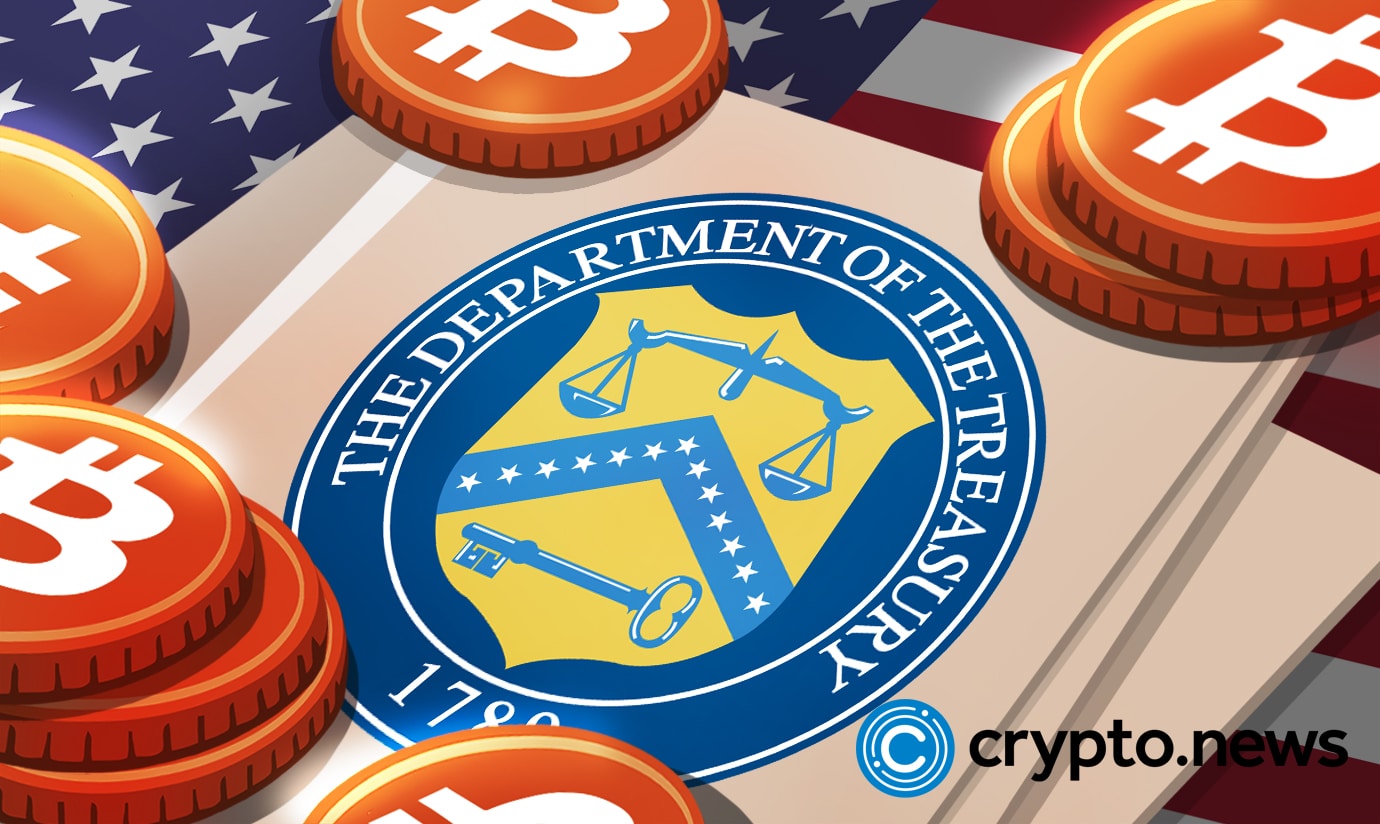 Coin Centre has filed a lawsuit against the United States Treasury Department, arguing that the provisions of the amended Section 60501 of the Tax Code, which requires individuals and businesses who receive $10k or more in crypto to submit the personal details of the sender to the government, is unconstitutional, according to a blog post on June 11, 2022.
Coin Center Sues the Treasury Department
As part of its mission to defend the rights of individuals to build and use free and open cryptocurrency networks, Coin Center, a Washington D.C-based non-profit blockchain advocacy group is suing the U.S. Treasury over the provisions of the amended Section 60501 of the Tax Code, which was part of the Infrastructure and Jobs Act passed in 2021.
The infrastructure Investment and Jobs Act is a $1.2 trillion plan signed into law by President Joe Biden on November 15, 2021. The bill, which was also called the bi-partisan Infrastructural Bill is designed to provide funds for key public infrastructures in the country, such as transportation and others.
Per a blog post by Coin Center, the organization argues that the so-called 60501 amendment is a clear overreach for U.S. authorities to illegally force crypto users to spy on each other without a warrant.
For the uninitiated, the 6050I amendment requires crypto-related businesses and individuals to report directly to the Department of Treasury all information relating to transactions worth $10,000 or more, including the sender's personal details, such as their name, social security number, and date of birth.
Notably, contrary to the claims of the Treasury Department, Coin Center has stated categorically that the piece of legislation will adversely affect the entire cryptocurrency industry, including NGOs that receive anonymous donations, as well as regular individuals such as NFT artists who may sell their works for well over $10k, as it's now mandatory for them to submit their clients' personal information to the government.
Violation of Human Rights
Coin Center wrote:
"Our suit leads with two major claims: (1) forcing ordinary people to collect highly intrusive information about other ordinary people, and report it to the government without a warrant, is unconstitutional under the Fourth Amendment; and (2) demanding that politically active organizations create and report lists of their donors' names and identifying information to the government is unconstitutional under the First Amendment."
Explaining further, Coin Center noted that the first claim violates people's rights to privacy and their Fourth Amendment right to be secure from unreasonable searches and seizures, while the second claim goes against U.S. citizens' freedom of association.
Coin Center has commended the efforts of its co-plaintiffs, Dan Carman, a consultant who helps startups to set up their Bitcoin payment infrastructures, and Raymond Walsh, a Bitcoin entrepreneur.
The organization has also made it clear that it's looking to further expand its list of co-plaintiffs, and has urged more crypto investors to join the battle against illegal financial surveillance by the government.
"Anyone who regularly makes or receives crypto transactions over $10,000 – and even those who make or receive much smaller payments – could be affected by the law," added Coin Center.
In related news, crypto.news reported on June 10, 2022, that Grayscale Investments has added one of the world's most powerful legal minds to its team, in preparation for a possible legal battle with the Securities and Exchange Commission (SEC).