Coinbase Allies with 401(k) Provider to Bring Bitcoin (BTC) to Retirement Plans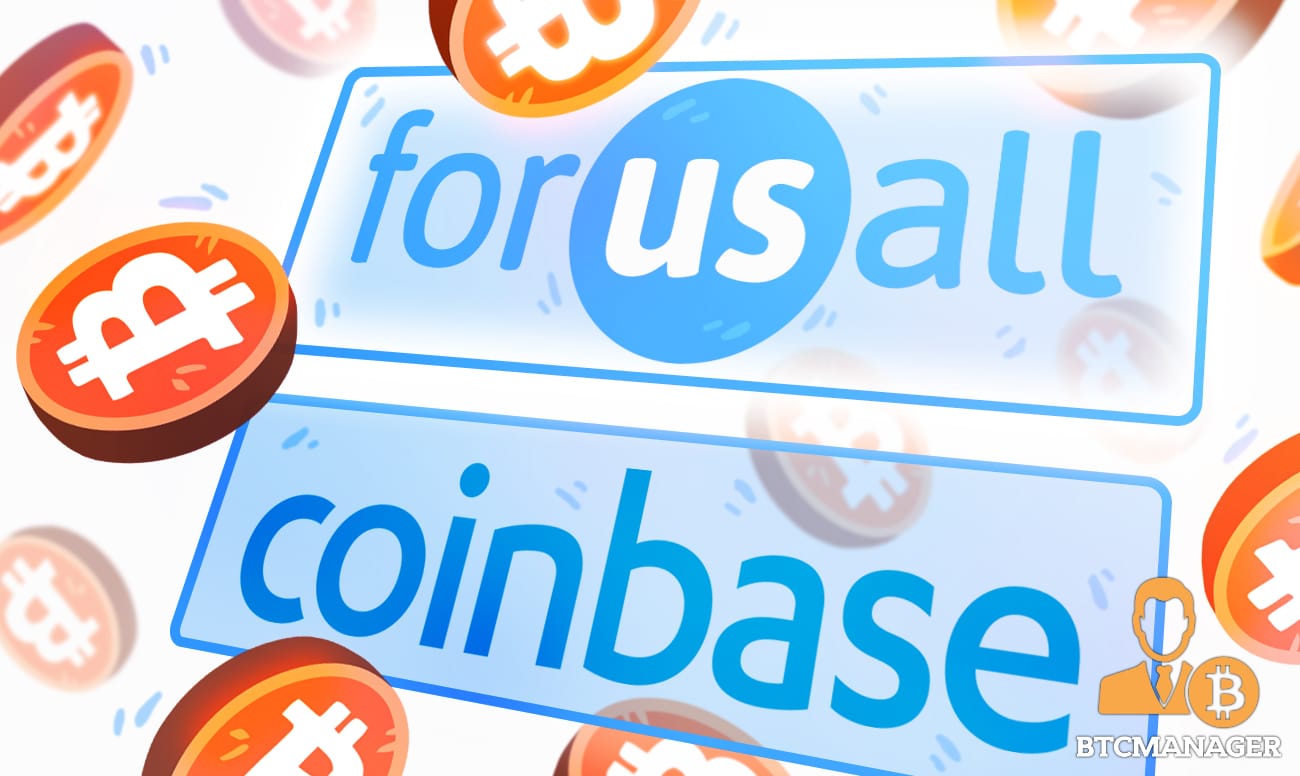 The institutional arm of Coinbase Global has partnered with ForUsAll Inc.—a 401(k) provider—to allow workers under their administration to invest up to five percent of their account balances in crypto, the WSJ reports on June 10.
A Fresh Turn for American Workers
The rollout begins July 2021, compliantly allowing workers in their roster to invest in cryptocurrencies like Bitcoin, LTC, and ETH.
ForUsAll Inc. has a track record.
Launched in 2012, they have been providing workers they administer with access to human advisors, low-cost mutual funds, and automated 401(k) contributions.
Although ForUsAll Inc. only manages $1.7 billion as part of their retirement plan assets, their support for cryptocurrencies is a step in the right direction.
Despite critics pointing out high volatility as a turn-off, the coin's potential can't be understated.
Moreover, the underpinning technology makes cryptocurrencies global, eliminating inefficiencies prevalent in legacy payment systems.
The announcement is a shot in the arm for Bitcoin and crypto in general. At spot rates, Bitcoin is recovering after plunging to as low as $26k in May 2021.
However, as an alternative investment asset and a relatively new, the sphere commands hundreds of billions, facilitating the movement of millions of trustless transactions every week.
Moreover, it has evolved, serving as a medium-of-exchange and a digital store of value, competing with Bitcoin.
Traditional 401(k) Providers cautious of Crypto Volatility
Accordingly, it explains why there have been "meaningful conversations" about adding alternative investments into 401(k) plans, according to Lew Minsky—the president of the Defined Contribution Institutional Investment Association (DCIIA).
So far, according to the DCIIA lead, there haven't been plans to add cryptocurrencies under alternative investments.
Nonetheless, despite headwinds and general caution centering on crypto perceived high volatility, this isn't preventing established funds like Fidelity Investments from delving.
Still, by purchasing shares of trusts that have crypto exposure, they indirectly earn lucrative above-rate crypto rewards.
Crypto Diversifies Portfolios, Embraced by Asset Managers
There have been experiments before demonstrating how a single-digit exposure of crypto can satisfactorily diversify a portfolio without introducing denting risks.
As BTCManager reports, Victory Capital Holdings, with $157 billion in assets under management, plans to enter the crypto market.