Coinbase and Primer Join hands to Make Crypto a Standard Payment Method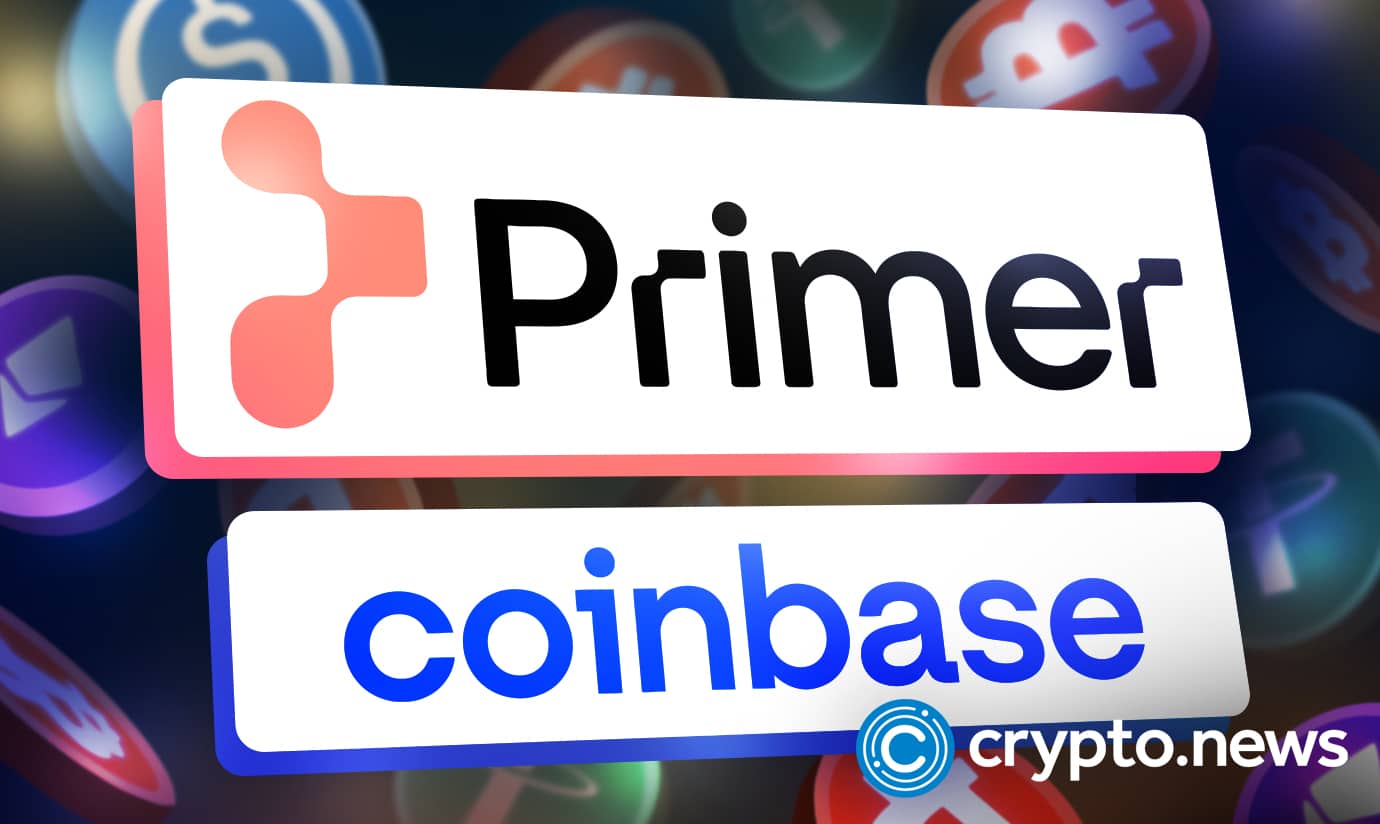 Coinbase and Primer have successfully forged a global strategic partnership to make cryptocurrency a standard payment method.
Coinbase and Primer Streamlines Crypto Payment Acceptance by Merchants Globally
Coinbase, a publicly traded American company that operates a decentralized exchange platform, and Primer, the world's first automation platform for commerce and payments, have publicly announced an integration that promotes the acceptance of cryptocurrency as a standard payment method among merchants around the globe. This strategic integration was announced in London on October 18, 2022. 
The Group Project Manager of Coinbase Commerce, Roy Zhang, stated:
"The payments landscape is evolving at a rapid pace, and consumers are expressing tremendous excitement for crypto payments." Furthermore, merchants are experiencing various challenges in establishing a user-friendly checkout experience that offers consumers the flexibility they want. This solution, which these two groups push, is good for merchants because it makes cryptocurrency payments safe and is as easy for customers to use as credit cards."
Additionally, Primer co-founder Gabriel Le Roux also expressed his opinion on the newly established solution by stating that "Cryptocurrencies are a fast-evolving reality of the payment landscape, and that they are excited to integrate Coinbase Commerce into Primer's Universal Checkout to create the first solution that helps merchants easily and quickly accept cryptocurrencies,"

He further stated:
"Primer share an ambition to make crypto a commonly accepted payment method, and they want to help merchants implement it with the same ease and speed they'd experience with any other payment method. This no-code integration, by Primer will effectively enable merchants globally to add crypto to their checkout in just a few clicks."
Compass Mining Enjoying the Benefits of the Integration Between Primer and Coinbase Commerce
Compass Mining is one of the biggest and most popular mining operations globally. Compass Mining was the first Primer merchant to connect with Coinbase. Since Primer and Coinbase Commerce were integrated to establish this crypto payment solution for merchants, the company has expressed how this solution has greatly benefited them.
Compass Mining declared that they have benefited from increased month-over-month transaction volume with high crypto authorization rates and low decline rates. Additionally, the Chief Strategy Officer at Compass Mining, Jameson Nunney, said:
"We love the simplicity of quickly adding new connections like Coinbase Commerce and other payment providers within the Primer platform." He stated, "We believe this implementation will be instrumental in helping us reach our goal of growing globally and helping more people learn, explore and mine Bitcoin."
Coinbase Commerce is not the only cryptocurrency platform integrated with Primer to provide Primer's rapidly expanding global network of merchants with the flexibility they need to integrate even more payment methods into their checkout successfully.
For the first time, merchants can easily connect and control every aspect of their payment and commerce stack globally. They can also build and establish their own custom payment flows from the ground up. This timely solution provided by the integration established between Coinbase Commerce and Primer is unrivaled and responds to merchants who have adopted the crypto payment method.