Coinbase Pro Launches Android Mobile App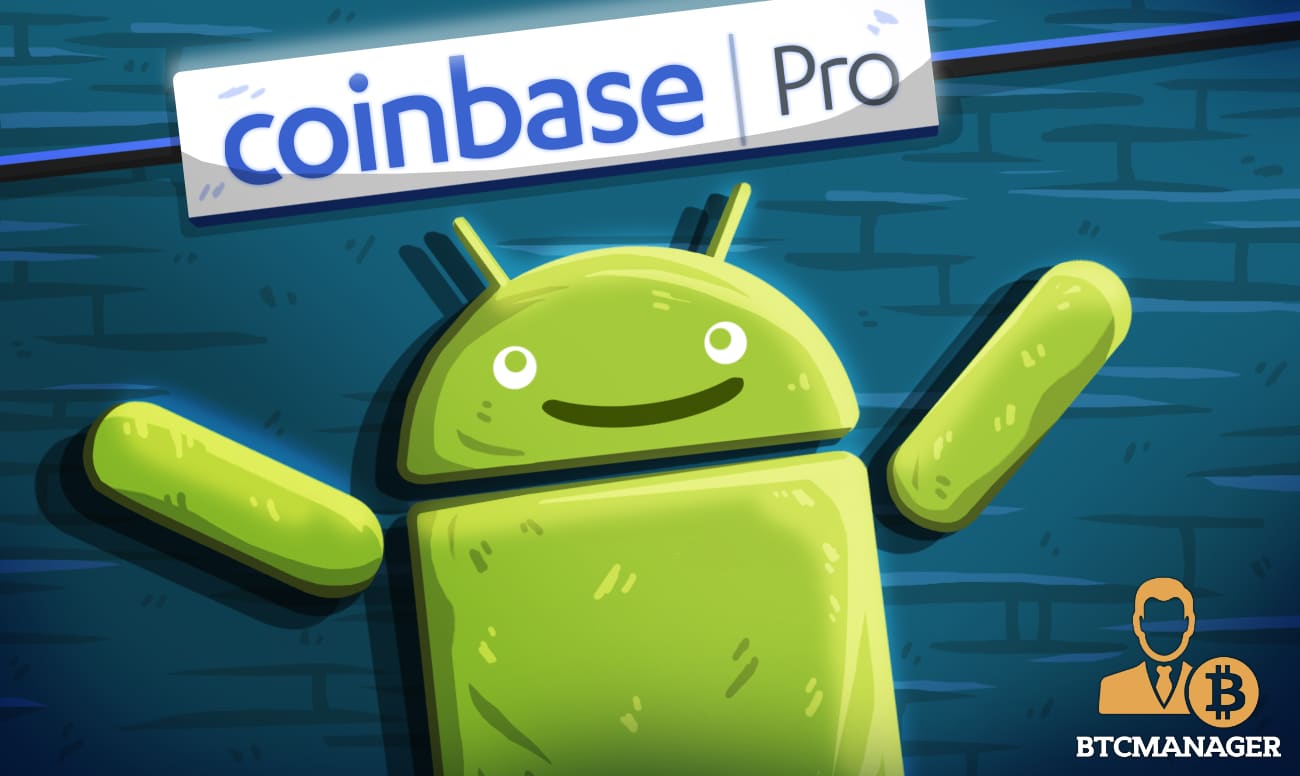 U.S.-based cryptocurrency exchange Coinbase has officially launched its Coinbase Pro mobile app for the Android platform. The exchange confirmed in a Medium post published on January 7, 2020.
Coinbase Pro App Now Available for Android
Just a few months after the launch of the Coinbase Pro mobile app for iOS users, the San Francisco-based cryptocurrency exchange Coinbase has launched the app for the Android platform. The app will now enable Android smartphone users to trade and store digital currencies on the go.
With the release of the app on Android OS, Coinbase Pro users on both platforms – iOS and Android – will now be able to make use of the app's multiple features such as deposits and withdrawals into fiat and crypto accounts in addition to enhanced security features including passcode authentication, the blog post reads.
The blog post adds:
"Since the launch of the Coinbase Pro mobile app in October, it has become clear that our customers want to trade on the go. In just over eight weeks, we've seen hundreds of millions in trade volume via the mobile platform. Through the app, these trades are also taking fewer steps and less time for the user to execute compared the desktop experience."
The blog post adds that users will be able to enjoy the same feature-rich trading experience as Coinbase's previously launched iOS app, including real-time candles, depth charts, order books, and advanced order types.
Coinbase Expands Business Tentacles
The cryptocurrency industry has come of age in that it has steadily developed into an industry that has attracted multiple high-profile financial institutes over the past few years with Coinbase being one of the industry leaders.
Seeing rival exchange Binance's exponential growth in the space, Coinbase has upped its efforts to consolidate as much of the crypto market it can towards itself. BTCManager reported on November 15, 2019, how the exchange's cryptocurrency debit cards had added support for a slew of digital currencies including XRP, XLM, BAT, REP, and ZRX.
With 2020 just beginning, crypto enthusiasts can expect a plethora of crypto-based products and services from the likes of Coinbase and Binance, among others.